The Real Reason Donnie Wahlberg Nearly Got 20 Years In Prison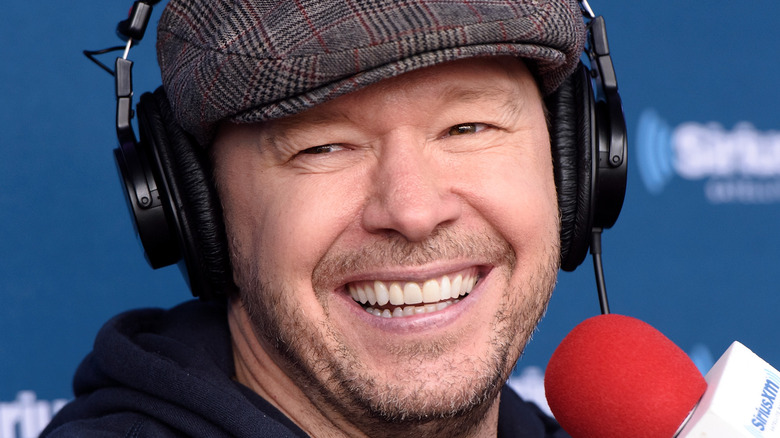 Daniel Boczarski/Getty Images
Donnie Wahlberg is an accomplished actor, singer, songwriter, music producer, and entrepreneur. Known for his work in films "The Sixth Sense" and the television shows "Blue Bloods" and "Band of Brothers," he's even more famous in the music industry. As The Things noted, Donnie was a founder of New Kids On The Block; he was the boy band's lead singer and wrote most songs. According to Celebrity Net Worth, Donnie's successful career (his net worth is $25 million) almost didn't happen. Legal trouble in the early '90s almost sent Donnie to prison.
The star had a scrappy childhood. Donnie is the eighth of nine children born to Donald Edmond Wahlberg Jr. and Alma Wahlberg in Boston. His younger brother Mark Wahlberg was the baby of the family. Celebrity Net Worth reported that Donnie's parents divorced when he was 12. He and his brother Mark were the only siblings who chose to live with their mother Alma after the divorce. While Donnie was in high school, he auditioned for and became the New Kids on the Block. He became world-famous in the late '80s and '90s with the band.
But a mistake Donnie made while on tour with NKOTB nearly got him 20 years behind bars. Keep scrolling to find out more!
Donnie Wahlberg was charged with arson in the '90s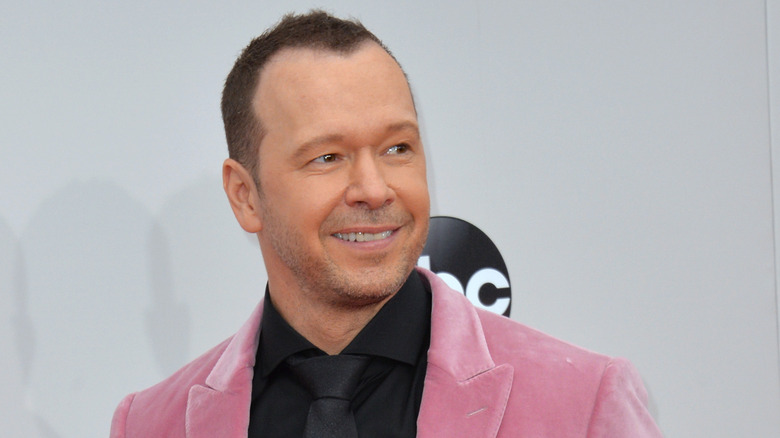 Shutterstock
In 1991, Donnie Wahlberg, New Kids on the Block's lead singer, was charged with first-degree arson for his actions at a Louisville, Ky. hotel. According to the AP, 20-year-old Donnie allegedly poured a "flammable liquid on a rug" on the ninth floor of Louisville's Seelbach Hotel and set it on fire. The outlet reported there were no injuries and no major damage.
AP reported Donnie turned himself in and was freed after posting $5,000 bail, so he could join the band for their performance at Louisville's Freedom Hall. "The charge of arson is really ridiculous. In no way, shape, or form did I break the law," Donnie said at a press conference before the concert. "I'm really on top of the world right now. Why would I want to burn a hotel down? Where's that going to get me except in jail?"
But when Donnie appeared in court on April 11, 1991, he changed his tune about the incident. If convicted of the arson charge, the sentence would've been 20 years in prison. After the reality of the serious situation set in, the singer took responsibility for his actions. UPI reported the arson charge against Donnie was reduced to a misdemeanor, and the young singer was given community service. According to UPI, he made a statement at the hearing: "I would like to apologize ... I definitely accept responsibility for my actions in this very unfortunate incident."