What Did Britney Spears Just Send To Jamie Lynn's Kids?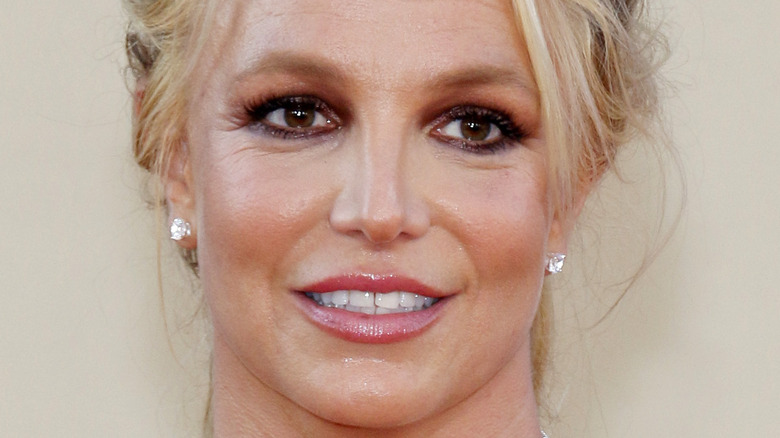 Shutterstock
Britney Spears fans have been speaking out against her "oppressive" conservatorship since at least 2016, but it wasn't until a virtual court hearing this past June 23 that the pop star fully revealed the heartbreaking truth about her life. "I've lied and told the whole world 'I'm OK and I'm happy.' It's a lie," Spears told Los Angeles probate judge Brenda Penny, per Variety, adding that she's been "traumatized" and "depressed" and revealing, "I cry every day." 
The day after the hearing, the "Womanizer" singer and her boyfriend, Sam Asghari, jetted off on holiday, but they couldn't escape the drama. Spears was forced to fire back at critics claiming she photoshopped a headline-making topless photo, slamming, "Go ahead and kiss my a**." This all while key members of her team began stepping down, including longtime manager Larry Rudolph and lawyer Samuel D. Ingham III. However, an insider told E! News that Spears feels "hopeful" about the resignations because "she thinks people are resigning because they know she is speaking the truth." Even so, as The New Yorker put it, her "conservatorship nightmare" is far from over. So as Spears continues to lose members of her inner circle, including members of her family, who can she count on? Did little sister Jamie Lynn Spears know about the hardships? Is she on Britney's side?
Britney Spears sends her sister a care package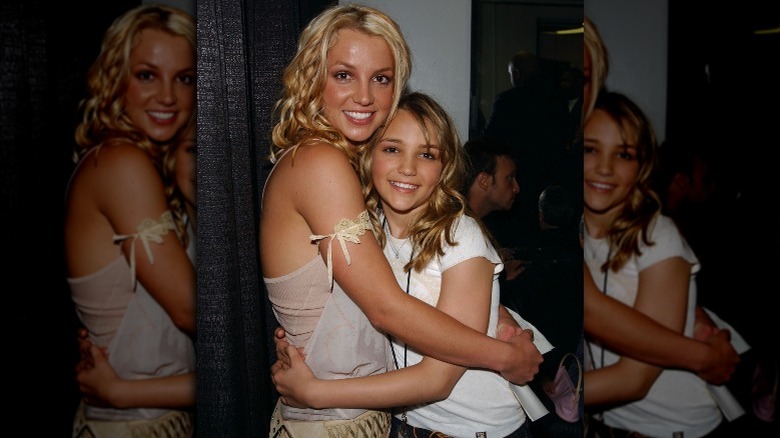 Frank Micelotta/Getty Images
Britney Spears may be embroiled in a bitter legal battle with her father, but it appears she's got nothing but love for younger sister Jamie Lynn Spears. Jamie Lynn came under fire a few weeks ago and claimed that she and her daughters, Maddie and Ivey, received "death threats" as Britney supporters took issue with how long it took her to address her sister's bombshell testimony. "The only reason I haven't [spoken] before is because I felt like until my sister was able to speak for herself and say what she felt she needed to say publicly, that it wasn't my place and it wasn't the right thing to do," Jamie Lynn explained in her Instagram Story (via Page Six). "I think it's extremely clear since the day I was born that I've only loved, adored and supported my sister." 
The Nickelodeon alum emphasized that she is "only concerned about [Britney's] happiness" and it seems Britney took no issue with her sister's silence. On Sunday, the pop star surprised her sis with a sweet care package for her kiddos. Jamie Lynn posted a snap of the present to her Instagram Story, showing a pink O tote bag filled with several stuffed animals alongside a pink My Little Pony plush and a box of what appear to be Jessica Simpson shoes. The 30-year-old wrote (via Page Six), "Nothing sweeter than coming home to a box full of goodies for my girls from their Auntie."