The Truth About Heidi Klum And Tim Gunn's Relationship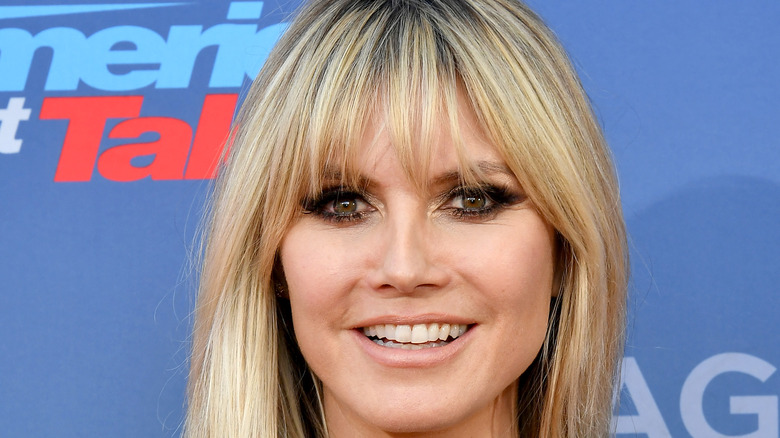 Amy Sussman/Getty Images
Model Heidi Klum and TV personality Tim Gunn have been an iconic duo in the fashion industry for almost two decades. They first came together in 2004 to host fashion competition "Project Runway," with no idea it would become such a hit. "Who knew when we were taping Season 1 of 'Project Runway' that it would be a success?" Gunn admitted (via The Wrap). "I didn't. I thought this would be good cocktail party talk." Yet in 2018, after 16 seasons, they both left the show. Klum revealed, "Our hands were tied. Because our imagination was bigger than what we were about to do or couldn't do, because there's a certain look to a show that also sometimes you don't want to change."
Klum explained that she and Gunn made the decision to leave together, but knew it wasn't the end of their working relationship. She revealed (via The Wrap), "I called Tim and I said, I'm jumping this ship. Are you with me? I don't know where we're gonna go, but I'm really eager to see what we can do.'" Gunn added, "We jumped together." Two years later, they launched "Making the Cut," another fashion competition show, but one they got to create on their own terms. Klum recalled, "It was scary ... We shopped it around and thought that Amazon was the best place, not only for the show but also for the designers." 
It's clear that Klum and Gunn have always been loyal to each other, and continue to be.
Heidi Klum says her relationship with Tim Gunn is her 'longest marriage'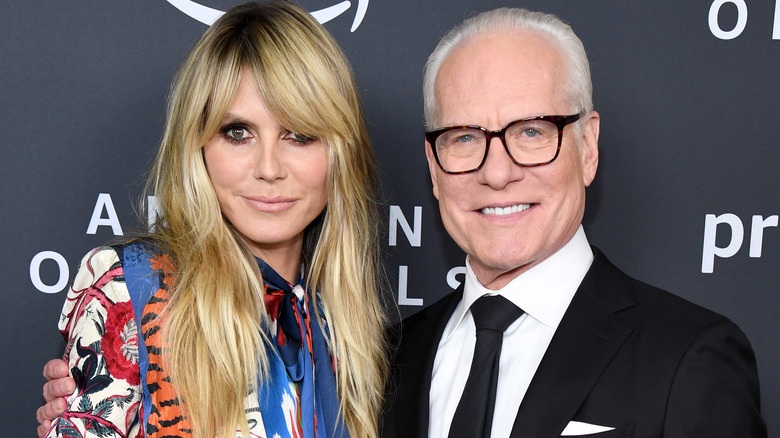 Kevin Mazur/Getty Images
Heidi Klum and Tim Gunn are together again on "Making the Cut." The business partners have always remained close in between shows, with Klum even comparing their relationship to a marriage. She said (via Good Housekeeping), "You know, I always say that Tim and I, you know, this is the longest marriage I've ever been in, and I'm still happy. So we were just kind of on a little break." (Klum has been married three times and is currently married to Tom Kaulitz, while Gunn has decided to remain single.
Gunn is happy with their relationship as well, especially since their newest project has made them even closer. He revealed, "The frustrations that I felt with 'Project Runway' had everything to do with Heidi, because she and I barely interacted on 'Runway.' In 'Making The Cut,' we're together all the time, and it's thrilling and fun." The supermodel shared a similar sentiment to Vogue, calling Gunn her "work husband." She added, "I am so happy that we got to spend much more time together this time. ... We had the best time."
It's apparent that Klum and Gunn are more than just co-hosts, they're super close friends. Gunn explained, "Heidi and I love and adore each other and spend a lot of time laughing together. Admittedly, we are fashion's oddest couple!" Odd or not, fans can't get enough of their friendship and how it continuously makes great TV.