The Richest Jonas Brother Might Surprise You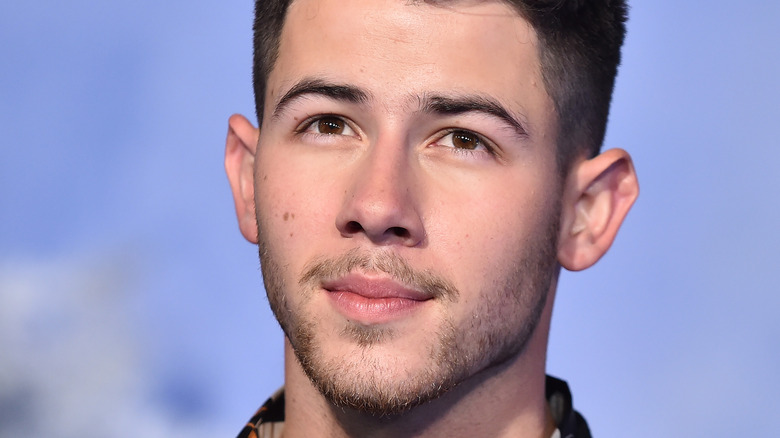 Shutterstock
Nick, Kevin, and Joe Jonas first sang their way into our hearts in 2005. The trio got their start on Disney, but they have remained incredibly popular and relevant in their musical careers like a few other Disney stars. In 2013, the Jonas Brothers, who we also love to call the JoBros, announced that they would be going their own ways, thus breaking hearts across the globe. Luckily, the hiatus didn't last forever.
In 2019, the group publicly shared that they would be getting back together. Ah yes, all was right in the world again. "It started as a seed planted in my brain by a few Twitter comments," Nick told Entertainment Weekly at the time. "[There were] a few comments about how badly someone wished we would come back together. And they were singing 'Year 3000' which made me think, this is a song that in our last couple years in the first iteration weren't playing." The rest is history!
It's no secret that the three brothers have all had careers to be envious of, but believe it or not, they're not all worth the same amount of money. That's right, one brother has a more considerable fortune than the other two, and we're wondering if it ever comes up at the family dinner table? Like for real, you never know! Keep scrolling to find out which member of the Jonas brothers is worth the most money. We'll give you a hint... It may come as a surprise.
Nick Jonas comes out on top thanks to someone else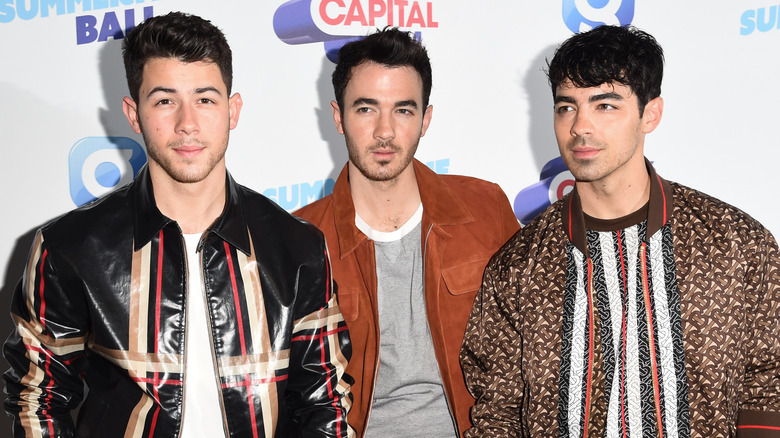 Shutterstock
Are you ready to find out which one of the Jonas brothers is worth the most coin? According to Celebrity Net Worth, Nick Jonas has a fortune of $70 million, but there's a caveat. The impressive figure is Nick's fortune combined with that of his blushing bride, Priyanka Chopra, and she likely accounts for a good portion of it. It's hard to determine the exacts, but because of this, we are giving him the edge. However, his brothers are not too far behind him, so don't feel too bad for them.
Celebrity Net Worth lists Joe Jonas's fortune at $40 million, but that's without considering any of his wife, Sophie Turner's, money. Of course, he raked in a lot from The Jonas Brothers, but he also had a part in the group DNCE, and we still can't get their hit "Cake By the Ocean" out of our heads. By the way, Celebrity Net Worth lists Turner's fortune at $8 million, so if we're keeping track of couples, then Nick and Chopra still have the edge.
As for Kevin? He has the same amount of money as Joe. Celebrity Net Worth estimates his bank account at $40 million, which is impressive, especially considering he didn't have any solo career without his brothers. Kevin's wife, Danielle Jonas, has a fortune of $5 million, per Celebrity Net Worth. It's safe to say that all of the Jonas brothers are doing pretty well!