The Real Reason Robyn Dixon's Wedding Is On Hold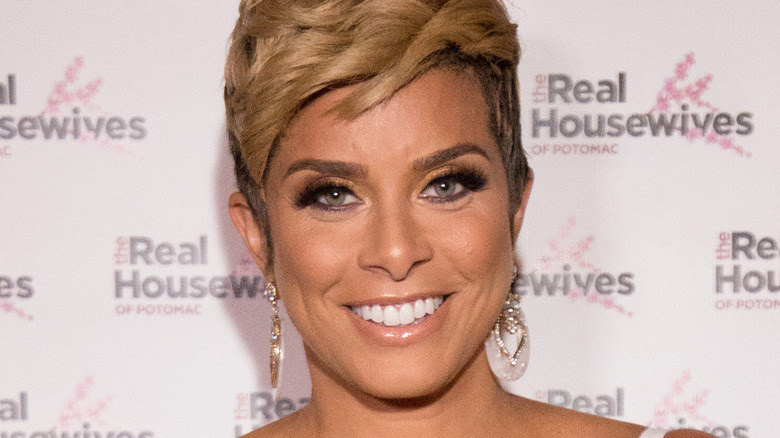 Brian Stukes/Getty Images
Out of all of the ladies of "Real Housewives of Potomac," Robyn Dixon has the most unconventional storyline. After facing financial and familial adversities, Robyn is tunnel vision on rebuilding the life she once had with her family. Season five of the hit reality series saw a happy ending for Robyn as she rekindled her relationship with boyfriend-slash-former husband, Juan Dixon. By the end of the season, the Coppin State University basketball coach popped the question seven years after their divorce in 2012.
Additionally, Robyn revealed during the season that the couple is in the process of building a house themselves instead of buying one (via Bravo). "We actually are building a house. We just got the permits so they're gonna break ground very soon," the reality star said on part three of the season five reunion. "And then hopefully we'll be done by May."
It's clear that Robyn and Juan are seeking new beginnings with one another as they close a dark chapter of their lives. With season six of "Real Housewives of Potomac" back on air, fans can expect to see the Dixons working on the next steps in their family. However, don't expect to see Robyn walking down the aisle this season. Here's why.
Robyn and Juan Dixon's wedding is postponed due to the COVID-19 pandemic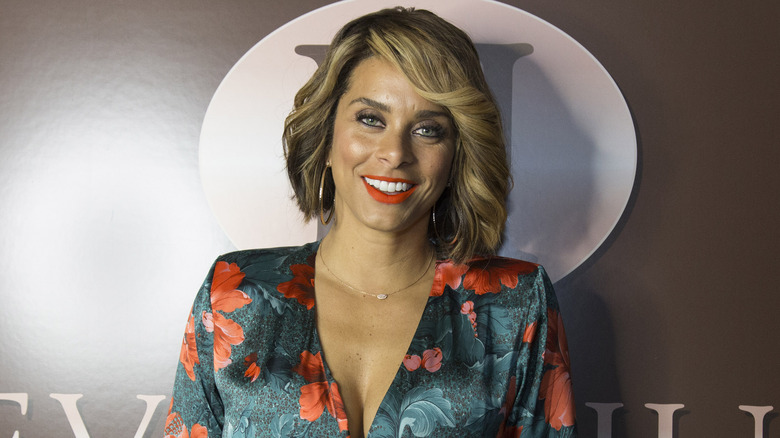 Brian Stukes/Getty Images
Robyn and Juan Dixon are looking forward to a second chance at love after getting engaged in December 2019. Much like everyone else, however, the COVID-19 pandemic got in the way of planning their second wedding. As Robyn explained to Page Six, the couple is working on moving into their new home by August with their two sons, Corey and Carter. "The pandemic definitely shifted our focus to the house," She said. "I was very respectful of the pandemic. Like, I pretty much didn't leave my house for, like, that first three months. And so, wedding planning for me was just not really, like, an option. And then once we started building the house, all of my focus and resources went in that direction. So unfortunately we do not have a date yet."
The reality further explained that she did not want to "deal with the uncertainty" of trying to plan a wedding amid the ever-changing CDC guidelines. "Juan and I have been married before, we have kids, so it's not as urgent for us as it is for other people who want to, like, get their family life started," she added. However, the "RHOP" star is considering a destination wedding — she just doesn't know where yet. "I am open to all possibilities — as long as [it's] beautiful and warm!"