Jay Cutler Reveals The Impact Of His Football Career On His Health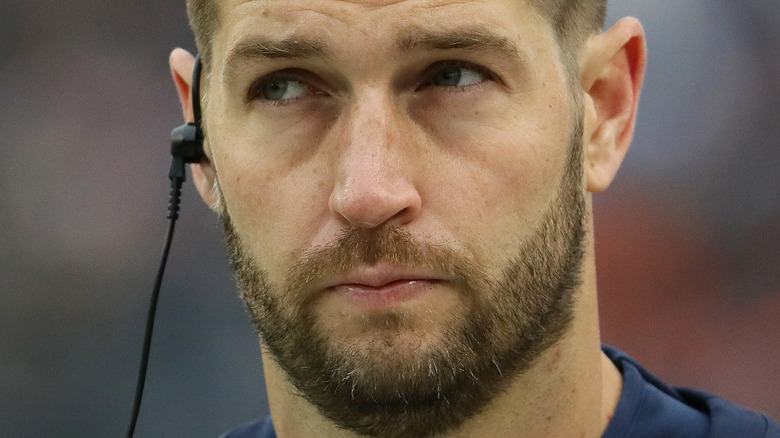 Jonathan Daniel/Getty Images
Jay Cutler is speaking out and revealing the impact his impressive football career has had on his health. The athlete enjoyed a lengthy career as a quarterback, playing in the NFL for 12 seasons before he announced his retirement.
His career included appearances for several big names teams, as he played for the Denver Broncos from 2006 until 2008 and the Chicago Bears for seven years between 2009 and 2016. Cutler even headed to Florida to join the Miami Dolphins during the final year of his professional playing career in 2017.
Cutler confirmed he'd be stepping back from the game that year, but he didn't step away from the cameras. The star appeared as an NFL analyst and was also a big player in the reality TV game, starring alongside his now former wife, Kristin Cavallari, and their three children on the E! reality series, "Very Cavallari."
In a January 2020 episode of the show, Cutler joked about how his physique had changed since retirement when he admitted he'd developed a "dad bod" (via E! News). "There's just a lot of time you've got to fill. And I think some people figure it out pretty quickly, and other people don't," he shared.
Cutler is now opening up about the more serious effects playing football has had on his body, and revealing if he's worried his career could have permanent issues when it comes to his health.
Jay Cutler admitted he's 'absolutely' worried about experiencing CTE as a result of his football career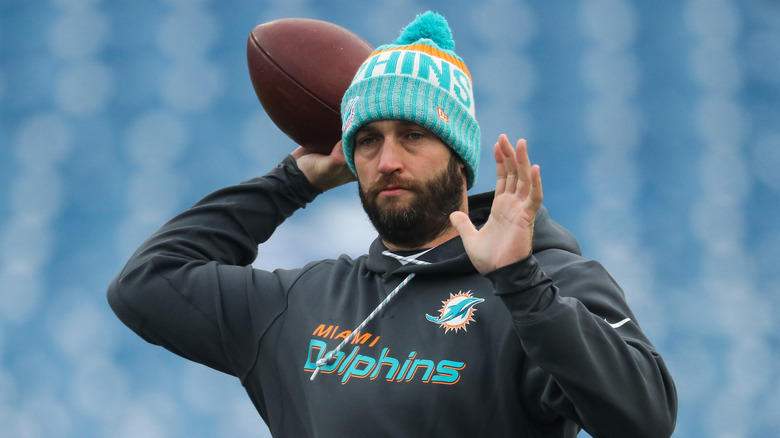 Tom Szczerbowski/Getty Images
Jay Cutler got very candid about his health and career in a July interview with GQ where he confessed he doesn't think his memory is the same as it was five years ago, potentially due to suffering multiple concussions and blows to the head on the field as a football player. He said he was "absolutely" worried about potentially developing chronic traumatic encephalopathy (CTE), which can be caused by suffering multiple concussions and can create memory problems.
Cutler added that he believed it will "catch up to [him] at some point" and he's "just trying to delay it as much as possible," as he knows he's probably suffered so many concussions during his career they're in the "double digits."
But that doesn't mean the athlete would change anything about his career. He said he "wouldn't even question it" and would "sign up in a heartbeat" if he was asked to do it all over again.
Cutler's latest comments came around a month after he confessed on Barstool Sports' "Pardon My Take" podcast that he'd probably suffered 15 concussions before and felt CTE is "coming at some point." He also revealed that he'd been getting Nicotinamide Adenine Dinucleotide (NAD) therapy and had been using an IV drip in an attempt to prevent or delay CTE.