How Khloé Kardashian Felt After Tristan Thompson Slammed Lamar Odom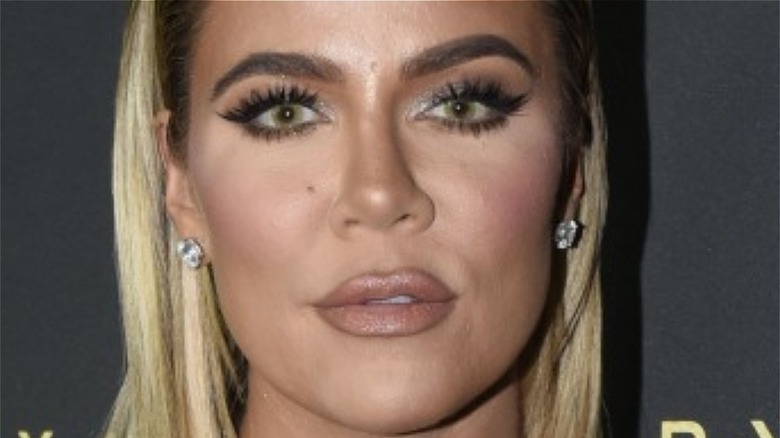 Vivien Killilea/Getty Images
Khloé Kardashian is snatched. And on July 9, she decided to flaunt her figure with an Instagram share. She sparked a frenzy on social media as more than 3 million people liked the photo and sang her praises in the comments section. Of course, things took a serious turn when one of her exes decided to take on another for daring to show his appreciation. Oh, the price you have to pay when you're Khloé.
Khloé's 30-year-old baby daddy Tristan Thompson showed his appreciation for his ex-girlfriend's pic and posted two heart and two drool emojis. Self-confessed sex addict Lamar Odom was also thirsting after Khloé and went full throttle by posting two fire, two heart-eye, a heart, and two loved emojis. Lamar also gushed that she was a "hottie," amping up the ante. Tristan decided to throw some shade at Khloé's ex-husband and directed a comment at him seemingly about Lamar's near-fatal overdose in 2015. "@lamarodom God brought you back the first time. Play if you want, different results," Tristan blasted before adding two shrugging emojis.
Perhaps Lamar thought that KoKo was fair game now that she and Tristan have broken up for the umpteenth time? After all, he was seen disappearing into a bedroom with three girls in June, per the Daily Mail. Now that Khloé has two ex-lovers sparring over her, how is she coping with the testosterone-fueled rivalry? According to E! News, the 37-year-old had something to say.
Khloé Kardashian sparks Instagram war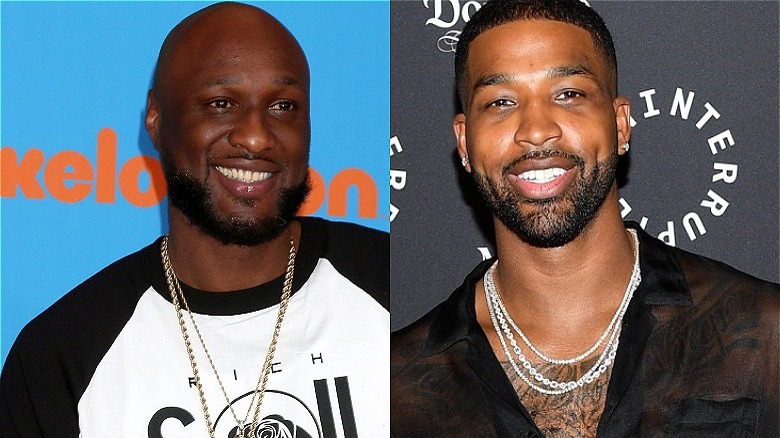 Shutterstock, George Pimentel/Getty
"Keeping Up With The Kardashians" star Khloé Kardashian may be in the middle of a messy love triangle that she sparked when she showed off her bikini-clad figure on Instagram. Lamar Odom and Tristan Thompson were both thirsting after their ex. However, Tristan took it a step further and blasted Lamar with an insult with enough fire to broil a juicy steak. 
Pity KoKo's sisters mostly follow a plant-based diet and they would prefer her to "move on with someone who treats her better," per People, but they also "understand why it's so hard for her." The outlet's source claims that Khloé feels "flattered" by the attention on Instagram, but "it's also very confusing for her." However, a source for E! News suggests that Khloé was a little irritated by the public Tristan-on-Lamar war on her social media page. "Khloe thinks the IG comments from Lamar and Tristan were childish," the insider told the publication. They added, "She hates they were publicly acting like that, but also had a laugh."
While Tristan clearly called out Lamar on the Instagram post, the 41-year-old failed to respond to the 30-year-old's taunts. But, TMZ reports that Lamar wasn't trying to be disrespectful toward Khloé's baby daddy. Instead, the outlet claims that he could want a second chance with his ex-wife. It seems as if Khloé has plenty of choices to make in the future. But in the end, she'll do what's best for her and 3-year-old True.