The Strange Way Melinda Gates Travels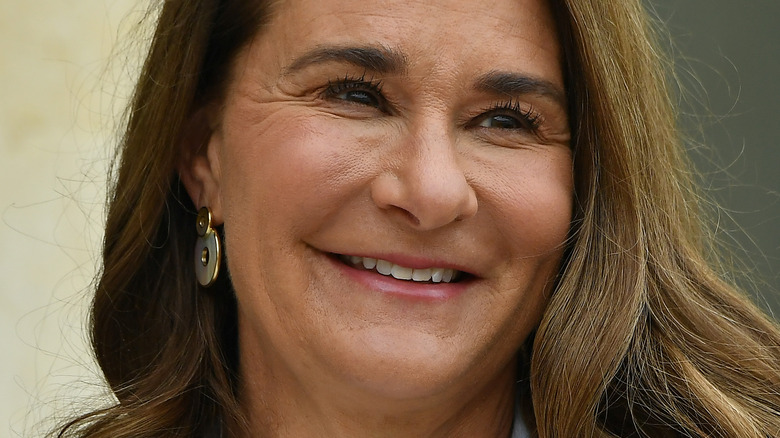 Aurelien Meunier/Getty Images
Bill and Melinda Gates shocked the world when they announced their divorce on May 3, and now Melinda is making headlines for another reason.
Bill made billions as the founder of Microsoft and Melinda ran their massive Bill and Melinda Gates Foundation, but despite everything looking rosy on the outside, there were issues brewing behind the scenes. The couple released a joint statement on Twitter explaining their reason to divorce: "After a great deal of thought and a lot of work on our relationship, we have made the decision to end our marriage. Over the last 27 years, we have raised three incredible children and built a foundation that works all over the world to enable all people to lead healthy, productive lives."
Right before news of the divorce went public, Melinda took their three kids (and their children's partners) to Grenada in March — where she reportedly shelled out $132,000 per night to rent Calivigny Island as a way to hide from the media, according to TMZ. Melinda is no stranger to traveling on her own terms — she's a billionaire — and she clearly spared no expense for this trip. But her latest jaunt is also turning heads. Keep reading for more details.
Melinda Gates was traveling with heavy security detail in New York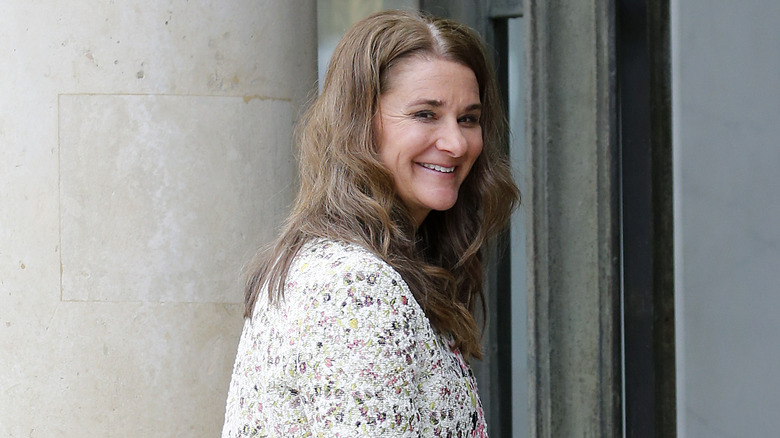 Chesnot/Getty Images
Melinda Gates made a scene when she touched down in New York City, but it wasn't because of her outfit (or her mere presence). She was reportedly traveling with six bodyguards and three SUVS, according to Page Six. She was seen at the Zero Bond club on July 8.
A source allegedly told the outlet that this kind of security detail was unusual and celebrities only have two cars in their entourage. The amount of security for Melinda is only seen with those involved in higher levels of government or "former presidents." She reportedly swung by Bubby's restaurant and is staying at a "trendy downtown hotel," which probably won't put a dent in her pocket thanks to an alleged $3 billion transfer from ex-husband Bill Gates, per the Wall Street Journal. 
It's possible Melinda feels she needs the security because of her impressive wealth, but she could also need the protection since some conspiracy theorists believe the former couple used COVID-19 vaccines to insert microchips into people, per Page Six (which Bill has clearly denied, according to USA Today).