How Much Is April Ross Actually Worth?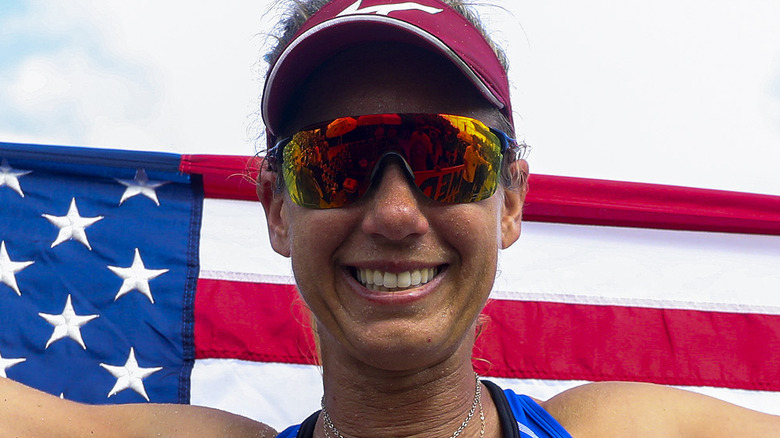 Buda Mendes/Getty Images
After a very, very long wait, the Tokyo Olympics will finally take place this summer. Originally, the games were supposed to happen in 2020 but, because of the pandemic and all, they were postponed for 12 months, per ESPN. Unfortunately, due to an uptick in cases, according to CNBC, Japan recently announced that they would not allow spectators at the games, which will be televised (naturally). 
Though this year's Tokyo Games might look a little different than previous years, they've still got all the favorites. All eyes will be on Simone Biles as she attempts to break her 2016 record of four gold medals in gymnastics. Oh, and there will also be star-studded swimming, track and field, and volleyball. Who needs spectators anyway, when you can watch the world's most talented athletes doing their thing?
In the volleyball world, all the (virtual) spectators are looking forward to seeing April Ross, an insanely talented player. At nearly 40 years old, Ross is one of the older athletes competing in this year's games. But she's one you must know. So, just how much can you earn from two decades of professional volleyball? Let's find out.
April Ross works hard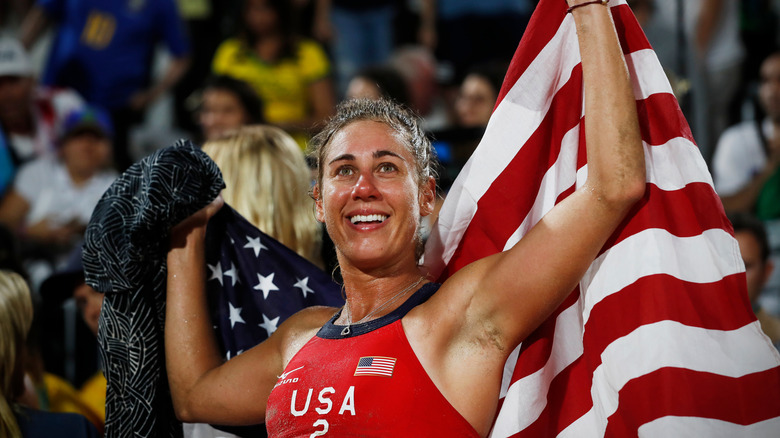 Shutterstock
Volleyball is April Ross' passion. Lucky for her, she also happens to be pretty talented at it. Her skill took her all the way to the University of Southern California, going on to earn a silver medal at the London Olympics and a bronze at the Rio Olympics, per E! News.
While training for the Olympics can dominate anyone's day, Ross has worked hard to turn her skill into a profitable brand. With over 160,000 followers on Instagram, Ross could comfortably make some additional income from sponsored posts or brand deals. Also, she's capitalized on her fame by partnering with an activewear company to release her own line of sportswear. Perhaps most adorably, she also partnered with American Girl (along with other Olympic atheletes) to release a line of dolls.
So what exactly does all that hustling on and off the court earn you? According to Celebrity Net Worth, around $3 million. What exactly does Ross spend it all on? Well, not a lot, as it turns out. She's is a pretty laid-back gal who prefers to go to bed early rather than party with the other players. As she told E! News, "I don't have energy to make dinner [for my husband]. ... I don't have energy to clean the house. Like, I am sitting on the couch." Well, she's also sitting on a few million!