The Latest On The Lamar Odom And Tristan Thompson Instagram Drama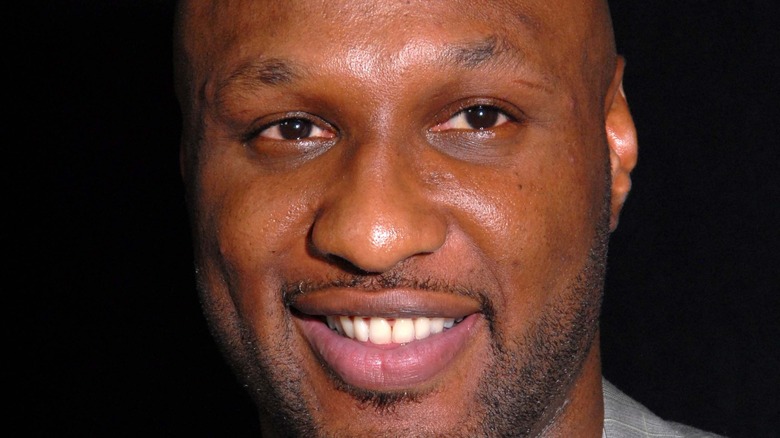 Shutterstock
Khloé Kardashian may have just split from Tristan Thompson, but the drama continues — at least on social media. In the wake of fresh infidelity rumors, the on-again, off-again couple called it quits in June, Page Six reported. "For now, Khloé is single and seems okay with it," a source shared with People. "She continues to co-parent with Tristan and they spend time together as a family. Even though he has disappointed Khloé so many times, she is still very loyal to Tristan." Perhaps this is why her ex feels comfortable showering Khloé with attention on Instagram?
On a July 6 Instagram post Khloé shared of herself in a skin-tight blue dress in front of the ocean, Thompson dropped in a heart-eyes emoji. He also shared a carousel of images dedicated to the mother of his child on June 27, where he gushed that Khloé is the "most amazing partner, mommy and best friend" as well as "the most loving human being I've ever met." Many fans are left wondering about the Boston Celtics player's motives, considering he and Khloé are infamously on the outs. "Although she's flattered by the attention Thompson has been giving her on social media, it's very confusing for her," a source dished to People. But buckle up, because things got even wilder when another of Khloé's exes — Lamar Odom — entered the fray. 
Here's a quick look at the drama — as well as Khloé's alleged thoughts on the whole thing.
Lamar Odom hit back at Tristan Thompson over *that* Instagram comment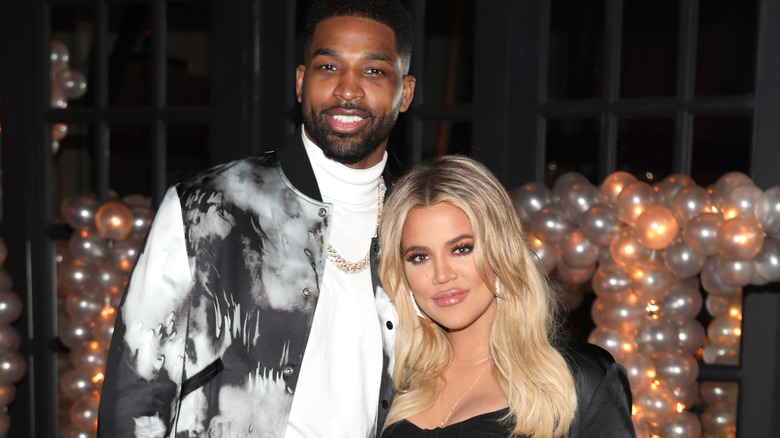 Jerritt Clark/Getty Images
When Khloé Kardashian posted a sizzling snap of herself showering in a bikini, ex-husband Lamar Odom promptly dubbed her a "hottie" in the comments section. Tristan Thompson, who had also commented two red hearts and drooling faces, wasn't happy when he saw the remark. Tagging the retired NBA player, Thompson appeared to warn him off Khloé by writing, "God brought you back the first time. Play if you want, different results," which referenced Odom's 2015 overdose. Yikes!
But things heated up further between Khloé's former flames when Odom proved he wasn't over Thompson's comment. On July 10, he retweeted a meme that mocked Thompson. "NBA Twitter watching Tristan Thompson pretend to act tough on Lamar Odom," the tweet read, before panning to various basketball players cracking up in the foreground. As of this writing, Thompson hasn't responded, but something tells us these two might not be calling a truce anytime soon.
As for Khloé's feelings about the situation, a source told E! that "Khloé thinks the IG comments from Lamar and Tristan were childish. She hates they were publicly acting like that, but also had a laugh." The insider also claimed that "Tristan has been desperately trying to win back Khloé," who "is done with him romantically" but is in constant communication with him because of their daughter True. "She keeps it cordial, but is not taking him back."