Why Royal Fans Are Calling Prince William A Hypocrite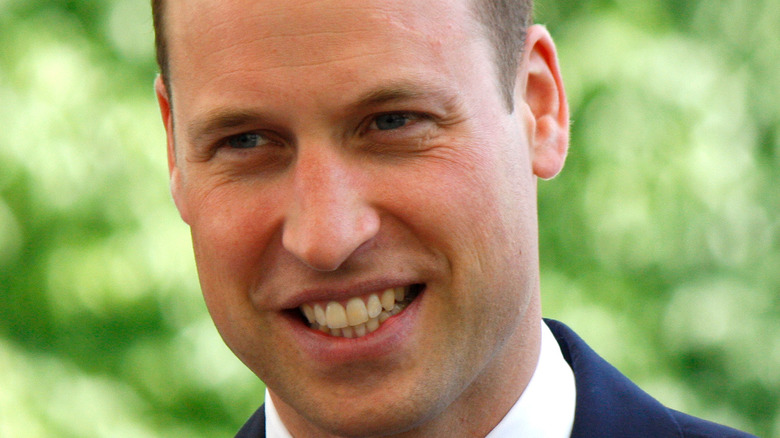 Shutterstock
Prince William recently spoke out against bigotry when he condemned the racist abuse that English soccer players endured after losing Euro 2020. The Duke of Cambridge slammed those who hurled racist remarks at Black British players. He took to Twitter and said that he was "sickened by the racist abuse aimed at England players after last night's match." William, president of England's Football Association, further lambasted, "It is totally unacceptable that players have to endure this abhorrent behaviour. It must stop now and all those involved should be held accountable." It seemed as if William was serious about the prejudiced behavior seen on various social media accounts.
What went down at the Euro 2020 that sparked such outrageous behavior? For the first time in more than 50 years, England made it to the finals of the international competition. After Italy and England drew 2-2, the game was decided on penalty kicks. Italy scored in penalty time, and they were crowned the winners. However, the three English players who missed their penalty goals were all Black. Marcus Rashford, Bukayo Saka, and Jadon Sancho were then abused and insulted by churlish English fans who peppered them with vitriolic racist abuse. According to NPR, police have also confirmed that a defaced mural of Rashford was "racially aggravated." Prince William stood up for the players and condemned the actions of those who posted vile messages. So, why are fans calling him a hypocrite?
Meghan Markle faced racism within the royal family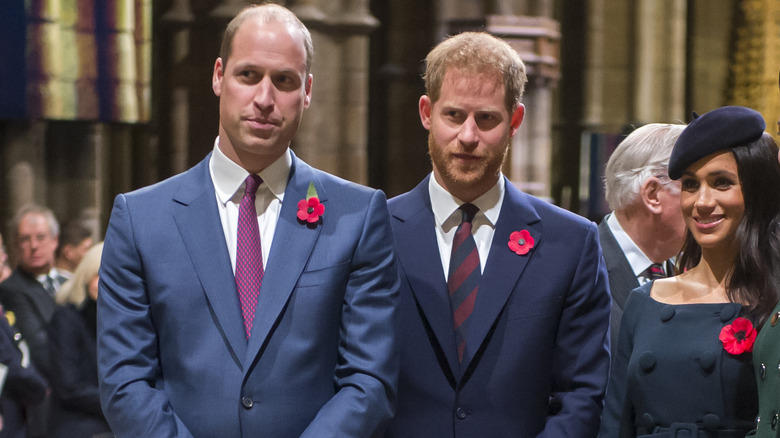 Wpa Pool/Getty Images
Prince William and the royal family were cast into the spotlight when Prince Harry and Meghan Markle recently spoke out in an interview with Oprah Winfrey, particularly when Harry and Meghan, who is biracial, alleged that a member of the royals questioned how dark their unborn baby's skin tone would be. When reporters wanted to know what William thought about the interview after it aired, he said, "We are very much not a racist family." 
Now that William blasted those who made racist comments against the three Black English players, many feel that he is being a hypocrite. One Twitter user shared screenshots of 22 verified Twitter accounts who criticized the Duke of Cambridge for speaking out against racism while not addressing the issue within his own family.
Another wrote, "Prince William is a hypocrite. How can you try & address racism in sports, and then go around and not address the racist and ignorant comments about your sister in law from people you work with, people that work for you, and your own FRIENDS." A third tweeted, "Prince William need to apologize for being the biggest racist hypocrite and for insulting the world with his tweet yesterday." It seems as if they believe that Will needs to make amends again. Either way, the racism discussion continues.