How Are Gwen Stefani And Blake Shelton Doing As Newlyweds?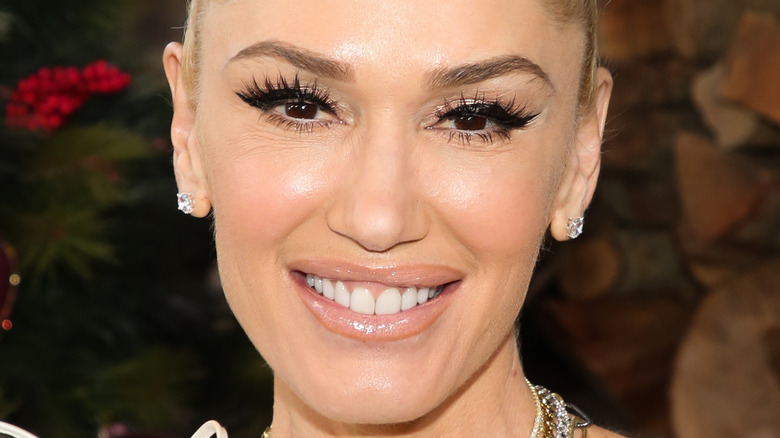 Paul Archuleta/Getty Images
It appears that music superstars Gwen Stefani and Blake Shelton are jumping headfirst into life as newlyweds. The couple recently tied the knot on July 3 in a backyard chapel on Shelton's Oklahoma ranch. They were surrounded by an intimate group of just 40 of their closest friends and family, including Stefani's three sons with ex-husband Gavin Rossdale. Stefani and Shelton's longtime friend and co-star on "The Voice," Carson Daly, even officiated their ceremony. A music industry source revealed to People, "It was everything they wanted: family, friends, dancing, the beauty and familiarity of the Oklahoma surroundings and lots of love and laughter."
The couple first met in 2014 while both were starring on "The Voice," but didn't begin dating until a year later in 2015. That same year Stefani announced her divorce from Rossdale after nearly 13 years of marriage. Also in 2015, Shelton split from his wife of four years at the time, fellow country star Miranda Lambert. While it appears that Stefani and Shelton finally found true love in each other, they waited until October 2020 to get engaged after five years of dating.
While the ceremony was "emotional" for both of them, a source explained to People that the couple already felt like they were married to each other. "They talked about how they already felt married before the wedding, but when the day arrived, Gwen was still giddy and a bit nervous." These days the two are officially newlyweds, even if they may not have too much time to enjoy it.
Both are very busy, but thrilled to be married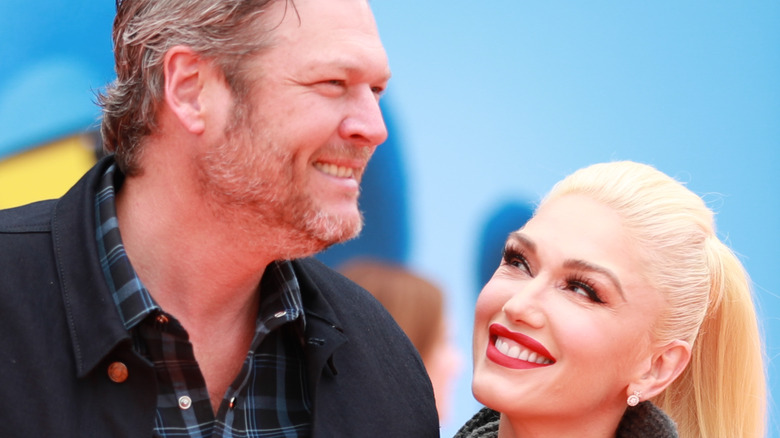 Rich Fury/Getty Images
While most couples go on a honeymoon after their wedding, Gwen Stefani and Blake Shelton apparently decided to waste no time getting right back to work after tying the knot on July 3. People reports that following the wedding, the couple left Oklahoma and returned home to Los Angeles, where Stefani is working on her next album and getting ready for her Las Vegas residency. As for Shelton, he's already back to his job as a coach on "The Voice," and also preparing for his tour, which kicks off in August.
An industry source revealed, "They're both very, very busy this year with work, and this was the only time they could fit in the wedding." If you're wondering why exactly Stefani and Shelton chose to get married during such a busy time in their careers, they apparently knew that "there was really no perfect time for the ceremony in light of the COVID-19 lockdown." They also seemed ready to start their next chapter as a married couple. "They were so ready to start their lives together, and both are ecstatic," the source added.
While the two may not have time to slow down, they appear to still be enjoying their time as newlyweds, with a source saying, "They have found true happiness as a couple and as a family and are thrilled to be married." They added, "They are both inspired with their lives in every way." It's clear that a traditional honeymoon isn't for everyone!