Who Is John McCain's Oldest Son, Doug?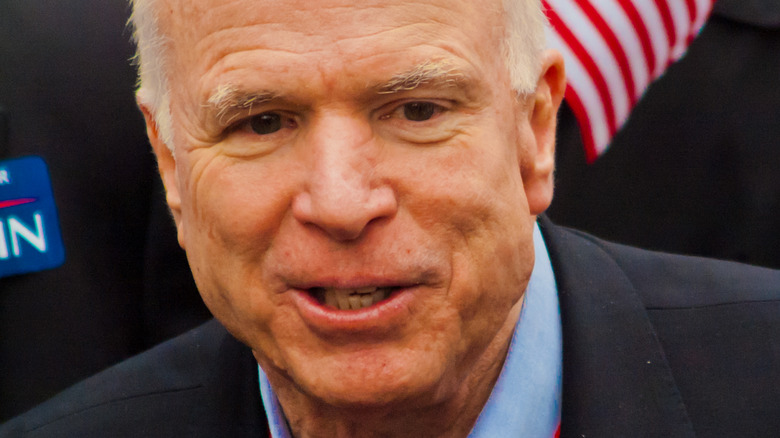 Shutterstock
John McCain was one of the most well-known names in politics. He served as a senator for Arizona before embarking on a presidential run in 2008 against Barack Obama and Joe Biden. McCain chose Sarah Palin as his running mate, and the duo made headlines across the globe for a variety of reasons. During his career as a politician and especially during the campaign for President, many people got to know John's family, including his wife, Cindy McCain. 
During speaking engagements and rallies, fans also got to meet some of John's children. According to Good Morning America, all of the McCain children were introduced in 2008 at the Republican National Convention in Minnesota. John had three children from his first marriage — Doug, Andy, Sidney — and four children from his second marriage — Meghan, Jack, Jimmy, and Bridget, whom John and his wife Cindy McCain adopted from Bangladesh.
In 2018, John lost his battle with brain cancer, and the politics aside, the world lost an American hero. "My heart is broken. I am so lucky to have lived the adventure of loving this incredible man for 38 years. He passed the way he lived, on his own terms, surrounded by the people he loved, in the place he loved best," Cindy tweeted following John's death. It's comforting to know that the people whom he loved surrounded John at the time of his passing. Keep scrolling to learn more about the senator's blended family, specifically his son, Doug McCain.
Doug McCain is also a pilot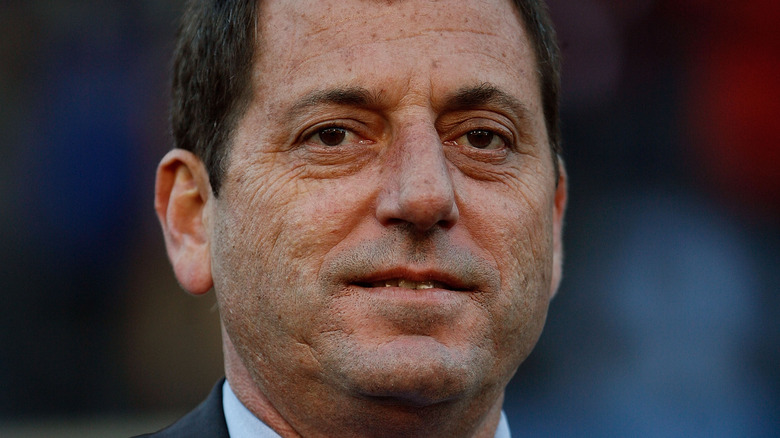 Chip Somodevilla/Getty Images
While Meghan McCain is probably one of the late Senator John McCain's most-talked-about children (primarily thanks to her post on "The View"), he also was the proud father of six other children. Town and Country reports that Doug McCain is the oldest of the McCain brood, and he was a product of John's first marriage to Carol McCain. Though not related by blood, John adopted Doug and his brother Andy shortly after marrying Carol. This, of course, happened long before John ended up marrying Cindy McCain, but it seemed like Doug had a tremendous amount of respect for his adoptive father. He even followed in the John's footsteps and became a pilot. Doug first served his country in the Navy, but now, he's a pilot for American Airlines.
According to The Points Guy, Doug had worked for American Airlines for 25 years at the time of John's death in 2018. He piloted the American Airlines Airbus A321, and he mostly stuck with the cross-country route from New York to either Los Angeles, Calif. or San Francisco, Calif. It's safe to say that Doug's relationship with his father was a special one. When asked about lessons learned from his father, Doug shared that the bravery part was "self-evident" in "John McCain: For Whom the Bell Tolls." "I think the biggest lesson learned there is, ya know, even ordinary people can do extraordinary things," he shared. We're not crying; you're crying!