Rob Kardashian Struggling Post Blac Chyna Split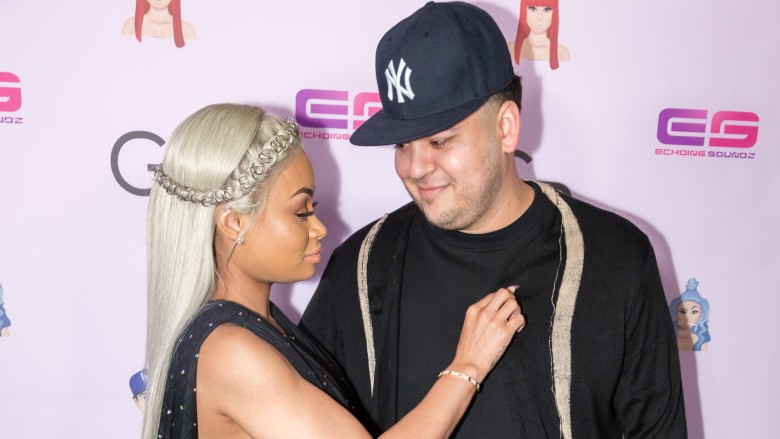 Getty Images
Rob Kardashian is either doing a lot better or on another downward spiral, depending on who you ask.
A source told People that Kardashian, 29, has been especially unhealthy since he and Blac Chyna split in February 2017 for what seems like the millionth time, but finally seems to be the breakup that sticks. Still, the pair co-parent daughter Dream, born in November 2016.
"He is spending time with Dream, but never alone," the source said. "He is not in a state to care for her by himself...[he is] very unhealthy—both physically and emotionally. He isn't taking care of himself. He eats junk and doesn't exercise."
The source added, "He has had a very difficult time since splitting from Chyna. As much as they fought, Chyna has been the only one to keep him in check. Rob's family hasn't been able to get through to him and get him to change. Without Chyna in his life, things are not going well for Rob."
An insider also told E! News that the pair may or may not be on the outs, but are definitely living apart while Kardashian works on himself.
"Rob is focusing more on himself, the baby and work," an insider said. "He's been focusing on his sock line more."
However, another insider insisted to Us Weekly that Kardashian is doing really well since the toxic relationship ended—and that they may even reunite.
"Rob had been staying at Kris' house with the baby while Chyna was out of town and Kris was helping him with the baby. He's in a really positive mood again. Everything was moving so fast with the relationship, the baby, the engagement and the show that this break has been really good for both of them," the insider said. "Now that they've had space, we'll see if they end up getting back together, but for now, they are still happily separated. They are both much happier and in a better place right now."
The source added that just because Kardashian and Chyna, 27, are over, their reality show, Rob And Chyna, is still going strong...for now.
"The show is still set to tape, and they will make it more about their struggles and breaking up," the source said. "There are no wedding plans as of now, but then again, those two are always on and off."