The Truth About Kyle Richards And Jamie Lee Curtis' Relationship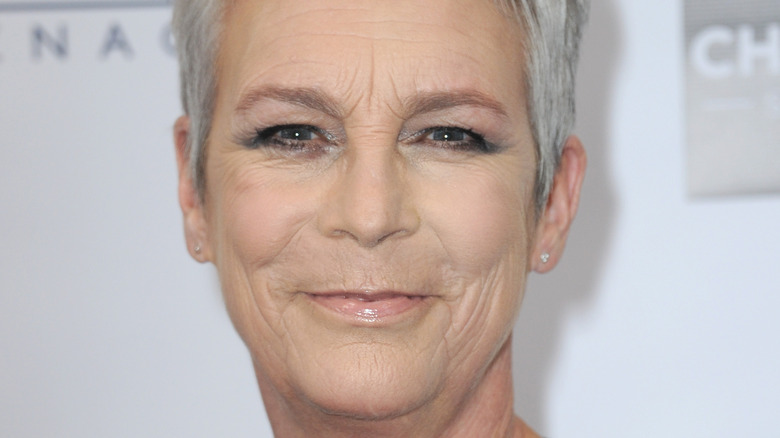 Albert L. Ortega/Getty Images
Jamie Lee Curtis and Kyle Richards may seem like an unlikely pair, but they go way back. While Kyle Richards is currently most well-known for her role on the Bravo hit "The Real Housewives of Beverly Hills," she dabbled in the Hollywood acting pool, starring in plenty of hits when she was little, including "Little House on the Prairie" and "Halloween" alongside Curtis, per IMDb. It's clear that her career in drama transpired from acting to reality television because there have been plenty of drama-packed moments between Kyle and other "RHOBH" members and her own sister, Kim Richards is included in that mix. 
In 1978, Kyle and Curtis starred together in the now hit movie "Halloween," which has become a staple to watch around the holiday. Curtis played the role of Laurie while Kyle played Lindsey in the film centered around Michael Myers, a man who escaped from a mental prison years after murdering his sister on Halloween. Not going to lie; we get major chills just thinking about the film.
Since her role in "Halloween," Curtis has appeared in several noteworthy films, including "Freaky Friday," "Speed," and "Knives Out." It's no secret that she is one of the most well-known and talented actors in the business, and she has roots to plenty of other famous folks. Curtis even wed Hollywood legend Christopher Guest and the pair have enjoyed a long marriage.
Keep scrolling to find out how much former co-stars Kyle and Curtis keep in touch now.
Kyle Richards and Jamie Lee Curtis are old chums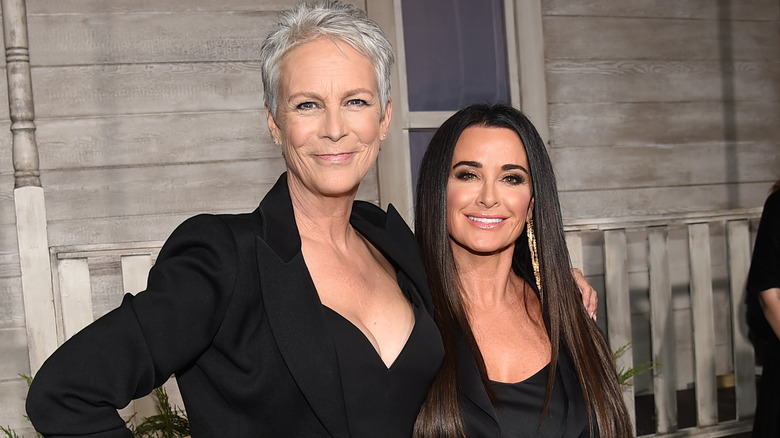 Kevin Winter/Getty Images
There's no doubt that Jamie Lee Curtis and Kyle Richards have a great bond after having starred in "Halloween" all those years back. The two ladies regularly gush over one another when they get the opportunity, and that was definitely the case when they took the screen together again in "Halloween Kills." "She is so great that it's going to be so fun for her audience — who is now used to knowing her for her TV show," Curtis raved to Us Weekly about Kyle. "They are going to be so happy to see her be an actress again, and she is absolutely fantastic." And she didn't stop there. "[She's] so beautiful that, you know, she gets very decomposed. Not ... you know what I mean," she joked before sharing that fans would go "bonkers" over Kyle's appearance in the film. 
In turn, Kyle has not been shy about showering Curtis with love. "She's amazing. She's just an incredible woman. The fact that I've maintained this friendship with her all these years, and we help each other out [raising money for] Children's Hospital Los Angeles," Kyle told Digital Spy. "We have that in common. We have "Halloween" in common. I'm hoping she makes a little appearance again soon on the show." She also shared that Curtis carried her back to her dressing room on the new movie set just as she did in 1978. 
We love this relationship so much, and we would totally stand behind another "Halloween" film!