Alec Baldwin Has Something To Say About Chrissy Teigen's 'Cancel Club' Post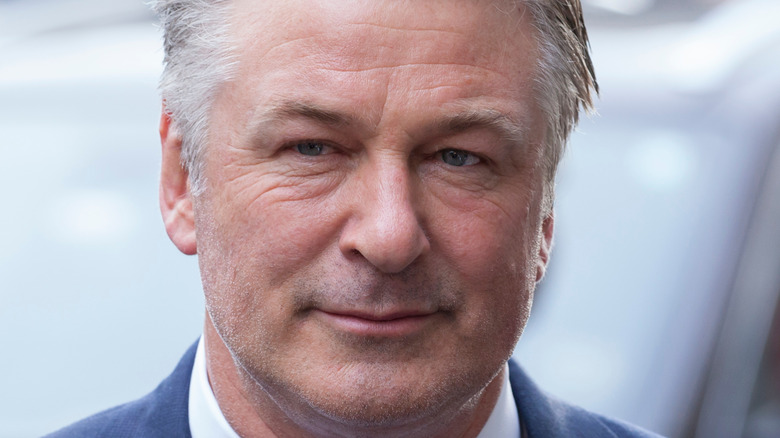 Shutterstock
She can't regret it enough, but the so-called "cancel culture" seems to have caught up with her. Chrissy Teigen has been subject to much criticism after her tweets from 2011 resurfaced, revealing several harassing messages towards Lindsay Lohan, "Teen Mom" star Farrah Abraham, and, most prominently, Courtney Stodden — whom she allegedly told to take a "dirt nap" among other hurtful messages.
Teigen has expressed regret for her past bullying behavior and has apologized. Recently, in a lengthy Instagram post, Teigen wrote about how the repercussions did not feel good and how they have affected her mental health. "[I] don't really know what to say here...just feels so weird to pretend nothing happened in this online world but feel like utter s*** in real life," Teigen wrote. Adding on how it has impacted her, Teigen wrote that she felt "lost" and needed to find her place again. Teigen also wrote about how it was like to be in a "cancel club." "Cancel club is a fascinating thing and I have learned a whollllle lot. Only a few understand it and it's impossible to know til you're in it. And it's hard to talk about it in that sense because obviously, you sound whiney when you've clearly done something wrong. It just sucks," she wrote.
While there's plenty of rage against Teigen's resurfaced social media posts, there are also others who feel it's enough. One such person who has reached out to Teigen is Alec Baldwin. Here's what he had to say.
Alec Baldwin lent support to Chrissy Teigen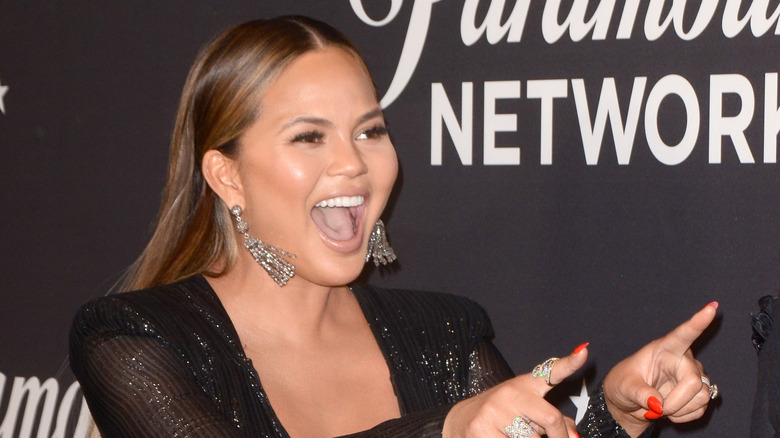 Shutterstock
Following Chrissy Teigen's emotional Instagram post, which many felt was tone-deaf, other celebrities and fans didn't waste time showing support for her. Her post's comment section was soon flooded with supportive messages from followers. "None of us are the worst thing we've done," wrote a follower, signifying the sentiment of everyone who rushed to her side.
Alec Baldwin was also there to show his support too. Responding to Teigen's Instagram post, the "30 Rock" star, who wears many hats as an actor, writer, comedian, political activist, and film producer, wrote (per Hello Giggles), "It was a hit job on you for some very specific reasons (more on that another time). It's over when you say it's over. A huge number of people love and support you." The Instagram page Bravo and Cocktails noticed Baldwin's comment and re-shared it on their page, bringing fans' attention to the message.
The internet — like ever — has been split in two and more about Teigen's past tweets, with many finding her most recent update frustrating, to say the least. However, the support of celebrities such as Baldwin, Paris Hilton, Erin Foster, and others reveals that there is a spirit of healing that focuses on the importance of good mental health, and the journey towards it.