The Real Reason Drew Carey Lost Weight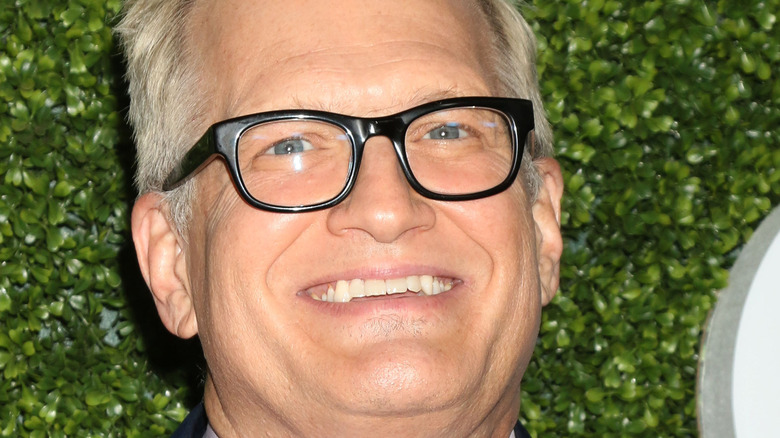 Shutterstock
Hollywood has seen some of the most dramatic celebrity weight loss transformations over the years, including stars like Adele, Jonah Hill, John Goodman, and Rebel Wilson. Another celeb to add to the list is Drew Carey, who began his weight loss journey in 2010. The comedian and "Price Is Right" host has lost nearly 100 pounds since embarking on a very ambitious diet and exercise plan — and has kept the weight off.
Carey said he slimmed down by cutting all junk food and carbs, drinking lots of water, and doing cardio. "I have cheated a couple times, but basically no carbs, not even a cracker. No bread at all. No pizza, nothing. No corn, no beans, no starches of any kind," he previously told People (per Huffington Post). "[I do] about 45 minutes of cardio, at least 45 minutes of cardio. I've been kind of lazy like lately, so I'm not doing it six days a week, but I will be for this next month."
Scroll ahead to find out what inspired the actor to lose weight and commit to a healthier lifestyle.
The comedian was 'sick of being fat'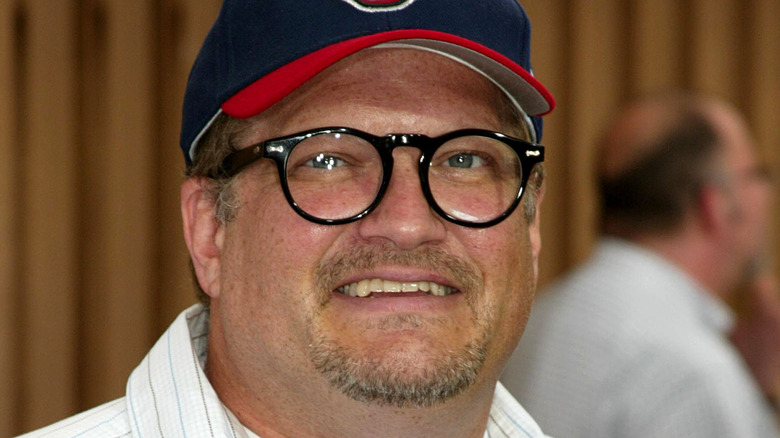 Shutterstock
According to CTV News, Drew Carey experienced chest pains that sent him to the hospital in 2001 while he was working on "The Drew Carey Show." There, the doctors discovered that one of the arteries around his heart was blocked and they had to perform an angioplasty.
Other than for health reasons, the actor told People (per TV Guide) in 2010 that he also changed his lifestyle is because he was "sick of being fat on camera." He explained, "Really, I just got sick of it. Once I started losing weight, again, like once I started dropping a couple pant sizes, then it was easy 'cause once you see the results, then you don't wanna stop." He added, "It sucks being fat ... I was diabetic with Type-2 diabetes."
One of the benefits of Carey's 100-pound weight loss was getting rid of his diabetes. "I'm not diabetic anymore. No medication needed," he told People.
Drew Carey also lost the weight for his stepson, Connor
Drew Carey said he took serious action about his health when he realized he wanted to see his stepson Connor grow up. Though he and his former fiancée, Nicole Jaracz, broke up in 2012 (per People), the actor still considers her child, now a teenager, his son. In fact, he's publicly thanked and showed gratitude toward his ex "for bringing this guy into my life." Carey told Success in 2016, "My kid made the difference. I wanted to stay alive long enough to see him graduate from high school, and I was doing some math in my head, and I thought, If I don't stop what I'm doing, I'm not going to live long enough for that."
He said he reached a point where he couldn't play with Connor "for more than about 10 minutes" before getting exhausted. "I'd get really tired at work. I'd finish 'The Price Is Right,' and my feet would just be killing me," Carey continued. "I had no energy to even get up the stairs to go to bed."
So the actor decided to turn his life around and changed his "whole belief system" around dieting.