The Truth About Mark Hoppus' Cancer Diagnosis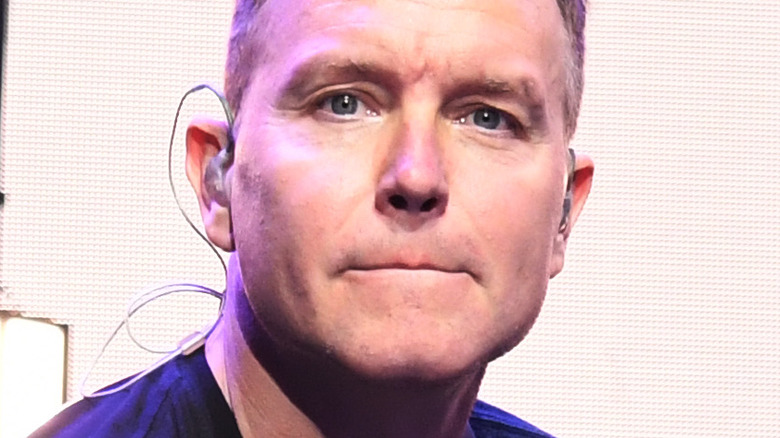 Kevin Mazur/Getty Images
As one-third of the pop-punk band Blink-182, Mark Hoppus helped change the way millennials listen to music. With hit songs like "All The Small Things" and "Adam's Song," the band became a mainstream sensation. These days, though, the former band mates are off doing their own things. Tom DeLonge joined Angels & Airwaves and developed an interest in UFOs. And Travis Barker is dating Kourtney Kardashian. 
But in the case of Mark Hoppus, he's undergoing chemotherapy treatments for cancer, something he talks about candidly on social media. "Had chemo on Wednesday and felt like hot garbage and haven't really slept since. But this morning, this minute right now, I feel okay. I'll take it," he tweeted on July 16. 
Hoppus also took to social media to share some more details about his Stage 4 cancer diagnosis. So, what's going on with the pop-punk rocker? Keep reading to find out more.
Mark Hoppus has a type of blood cancer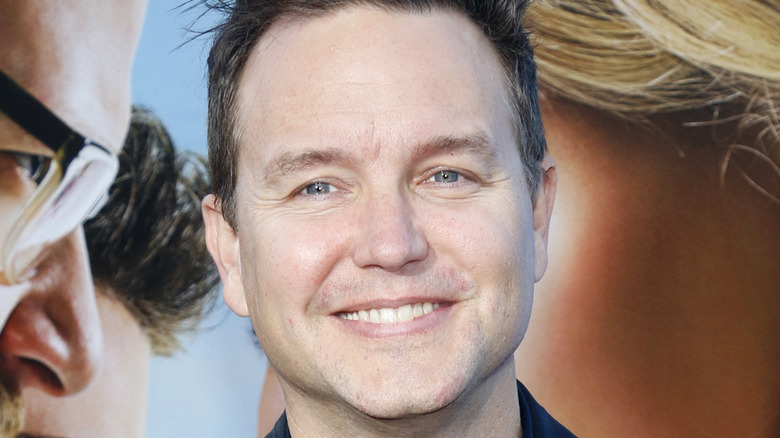 Shutterstock
Mark Hoppus revealed that he's suffering from diffuse large B-cell lymphoma, which is a type of blood-related cancer. However, he took to his Twitch account (via People) to tell his fans not to worry. "We're beating this cancer," he told fans. "It's just a matter of time." He also said that his mother had the same type of cancer, and she "beat it." So, he felt confident that he would be able to, as well. As People explained, diffuse large B-cell lymphoma is a type of Non-Hodgkin's lymphoma.
Hoppus's Blink-182 mates have been supportive of him during this trying time. "Mark is my brother and I love and support him," Travis Barker told E! News in a statement. "I will be with him every step of the way on stage and off and can't wait for us to play together again soon." And Tom DeLong tweeted on June 23, "I too, have been aware of @markhoppus's cancer diagnosis for a while now. And to add to his own words that he used today, I would also like to say that he is strong, and a super-human who is pushing through this difficult obstacle with a wide-open heart."
In a June 23 tweet, Hoppus wrote, "I still have months of treatment ahead of me but I'm trying to remain hopeful and positive."