Biz Markie's Net Worth: How Much Was The Rapper Worth When He Died?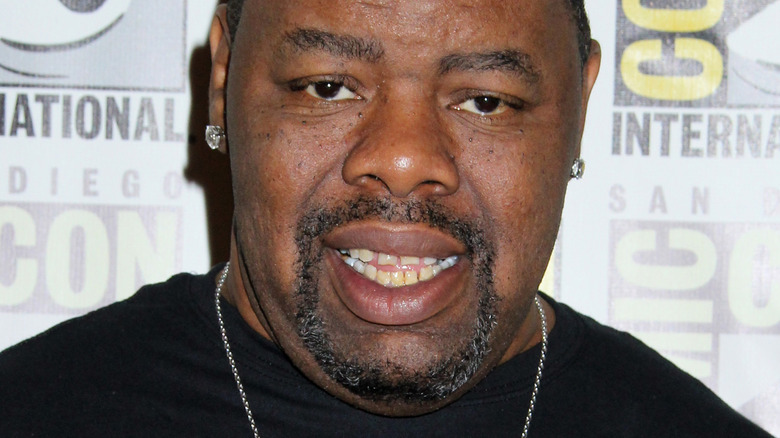 Shutterstock
Rapper Biz Markie, the 57-year-old rapper best known for his 1989 track "Just a Friend" and for his unparalleled skills as a beat-boxer, died on July 16, according to Rolling Stone. As the magazine noted, Markie's death, which occurred weeks after rumors of his passing circulated in June, was caused by complications related to type two diabetes. 
Markie, who first launched his career in 1988 with his debut album "Goin' Off," had "Just a Friend" break into the top music charts a year later. But despite his technical designation as a one-hit-wonder, Markie's influence on the hip-hop landscape, as well as his reputation within the industry at large, loomed much larger. As CNN noted in its write-up of Markie's past accomplishments, Markie's talents as a beat-boxer were considered almost unworldly — enough to earn him a memorable cameo in the "Men In Black" sequel opposite Will Smith. Known fondly as "the clown prince of hip-hop" for his performative alter-ego, which CNN called a "lighthearted" play on a "sad-sack persona," his music stood out in diametric opposition to other examples of the genre at that period of the time.
Considering the scope of Markie's influence and the rich complexity of his work, it's easy to wonder how much money Markie made over the course of his lifetime. So, what was Biz Markie's net worth at the time of his death? Let's take a look.
Biz Markie's net worth at the time of his death is hard to pin down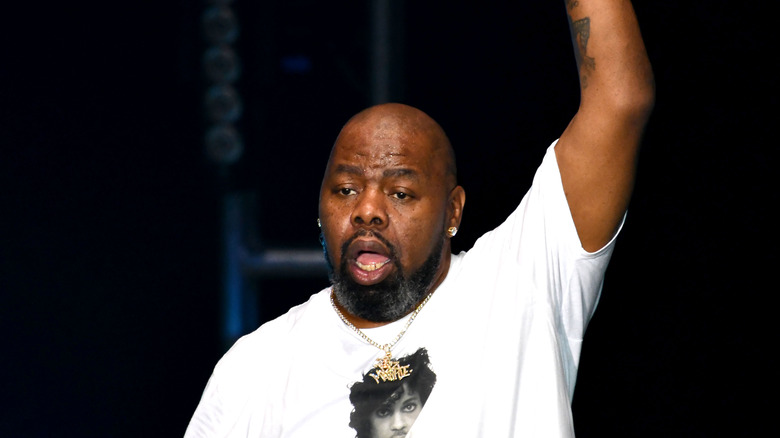 Scott Dudelson/Getty Images
According to Celebrity Net Worth, rapper Biz Markie was worth approximately $1 million at the time of his death on July 16. 
That amount is by definition still a small fortune, and it seems Markie utilized it as a collection hobbyist. As the website Meaww reported, Markie was able to show off his many collector's items in a 2012 episode of the reality show "Celebrity House Hunting," in which Markie explained that, at the time, he was searching for a new residence that could accommodate the number of toys he had accumulated throughout the years. Per Meaww, among these included vintage toy lines. 
In a later interview with The Washington Post in 2019, the rapper listed off some of his favorites, saying, "I've got the Six Million Dollar Man, paralympic Barbie, 'Welcome Back, Kotter' dolls, the Fonz action figure, [and] the Munsters." During that same Q&A, however, Markie gave a vastly different number with regards to the valuation of his net worth and estate, estimating that it was well over $3 million, the figure his net worth was rumored to be at the time.