The Real Meaning Behind 'Ain't Sh*t' By Doja Cat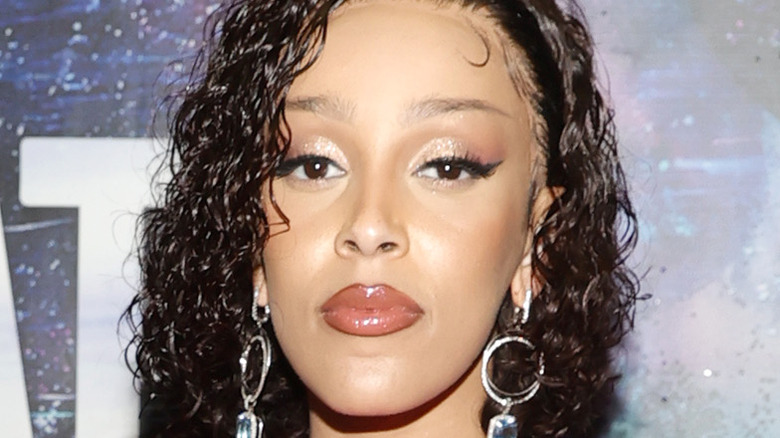 Frazer Harrison/Getty Images
If you're looking for the perfect break up song, Doja Cat might be able to help you. The Grammy-winning singer-slash-rapper is expressing her frustrations with dating unworthy men in her track, "Ain't Sh*t." The song appears as the 11th track on Doja's third studio album, Planet HER, and clearly one of her most anticipated releases. Doja played a snippet of the song during an Instagram Live stream in April 2020 (via YouTube), and it easily became a favorite among her fans (who frequently asked her to release the song months before the album dropped). In August of the same year, Doja announced she had a song on the way titled, "N.A.S.," which borrows the title of which she named the unreleased hit. Given that rapper Nas had negatively referenced her in a song of his own, many speculated that the track was about him which it wasn't.
Cut to July 2021, and Doja's "Ain't Sh*t" song is doing numbers on the charts. According to Billboard, "Ain't Sh*t" peaked at No. 6 on the "Hot Rap Songs" board, No. 24 on the "Hot 100" chart, and has spent two weeks on the charts as of this writing. So, what exactly does an "Ain't Sh*t" person look like to Doja Cat? Let's take a look at the true meaning behind one of the rapper's most recent tunes.
Doja Cat lists all her dating turn-offs in "Ain't Sh*t"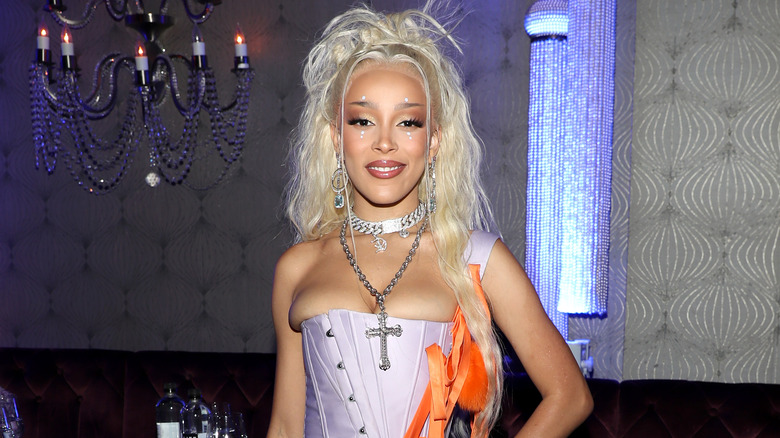 Jerritt Clark/Getty Images
Doja Cat's "Ain't Sh*t" track speaks for itself with its title alone, but the rapper has her own interpretation of what that kind of person looks like. In the song's hook, Doja sings of dating someone who is constantly taking from her and not necessarily contributing to the relationship. She also notes that she should've noticed the red flags her friends saw in the lines (via Genius): "N*****s ain't s**t, come up in your crib/ All up in your fridge, can't pay rent/ Look at what you did, listen to your friends/ When they say n*****s ain't s**t, 'cause."
In the first verse, Doja further rhymes about a guy that's "doing too much" texting instead of focusing on how to get money. She also blames the father of the buster in question for the latter's behavior as a man. She raps, "Ten-page text, shoulda wrote a book, coulda made a bag/ But he broke and he still waitin' 'til I can chill/ And he really think I'ma get back to him/ Doin' too much, relax a bit/ Actin' like that 'cause your dad's a b***h." As if that wasn't already an ego killer, Doja says that her former love interest wasn't that good of a performer in the bedroom. Yikes. "Ain't Sh*t" is pretty relatable for anyone who has dated someone who doesn't value them. We agree that the year-long release for the track was absolutely worth it.