What Does Melania Trump Really Think About All The Books Being Written About Her Life?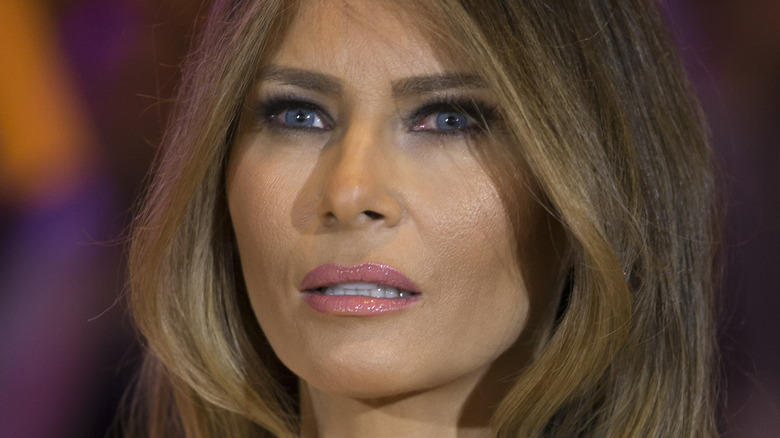 Shutterstock
Melania Trump's life seems like the perfect subject for a book, so it's probably not too surprising that the wife of Donald Trump has multiple unofficial books out detailing her life, her family, and her husband's infamous presidential stint right now.
One of those, titled "Frankly, We Did Win This Election: The Inside Story of How Trump Lost," was published in July and including some bold claims about the couple. It alleged that Donald would supposedly use Melania's phone for conversations while in the White House in order to avoid eavesdropping.
The book, written by Wall Street Journal reporter Michael Bender, claimed Melania never liked her husband having too many people inside their living quarters in the White House and she was supposedly driven "nuts" when he would have too many people over. It also alleged that Melania really didn't want her husband to have a party on election night over coronavirus-related safety concerns, but Donald was supposedly having none of it.
Melania's name is also brought up in the book, "Landslide: The Final Days of the Trump Presidency" by journalist Michael Wolff, which claimed Melania and Donald are supposedly "treated like zoo animals" at Mar-a-Lago because of the way then tend to eat together at a roped off table at the Florida resort.
But what does Melania really think about her name being immortalized in the pages of so many books? Read on to find out how she feels.
Melania Trump hit back at writers with 'no credibility' on Twitter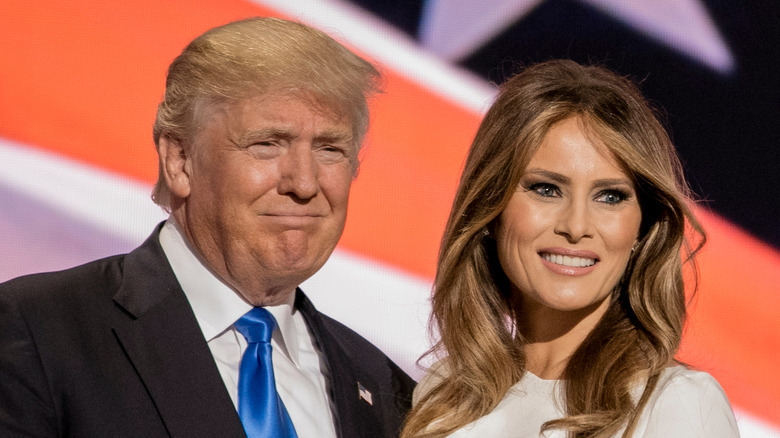 Shutterstock
Melania Trump spoke out about the flurry of books relating to Donald Trump's presidency mentioning her name in a statement shared to the Office of Melania Trump Twitter account on July 16. As for what she really thinks of them? Well, it turns out, she's not so happy.
"How can people believe any of the books discussing Mrs. Trump's life? Stories about her are idle gossip, many of which are misleading, and only some the truth. Writers have no credibility," the tweet read, though the account didn't explicitly mention any books or authors by name. "Books are fiction, and readers should be cautious about what they choose to believe," it added.
Melania isn't the only one slamming the flurry of books, either. Just a few days before the former First Lady's remarks, Donald made it clear he wouldn't be sitting down to speak to anyone writing a book about him or what he described as his "very successful Administration," calling them "a total waste of time" (via The Washington Post). 
"These writers are often bad people who write whatever comes to their mind or fits their agenda. It has nothing to do with facts or reality," he added. 
It definitely sounds like the Trumps aren't too happy to be on bookshelves right now...