Naomi Osaka And Megyn Kelly's Feud Explained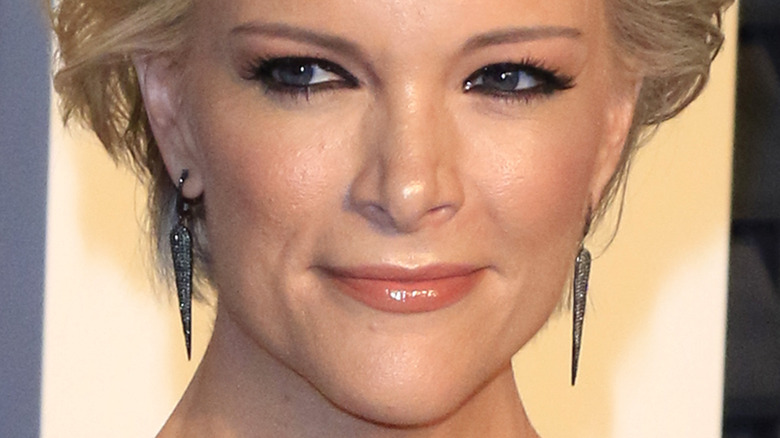 Shutterstock
There's no doubt that Megyn Kelly and Naomi Osaka are both headline-making ladies, but most of the time, we see their names in separate articles. In July, Kelly announced that fans would be hearing from her a lot more after inking a mega-deal with Sirius XM. "My deal with Sirius is, I can talk about whatever I want. I touch third rails for a living, by design. I'm not built that way: to avoid these things," she told People. "I want the fight. I enjoy discussion, fierce discussion, and debate. I can't imagine giving that up again." Previously, her podcast would air three times a week, but with the new deal, it's scheduled to air five days a week, which means we will be hearing a whole lot more from the former NBC employee. 
In turn, Osaka has made headlines both on and off the court. In May, the tennis star announced that she would not be doing interviews for the time being. "I'm not going to do any press during Roland Garros," Osaka wrote in a since-deleted Instagram post. "We're often sat there and asked questions that we've been asked multiple times before or asked questions that bring doubt into our minds, and I'm just not going to subject myself to people that doubt me," she continued. Osaka also pointed out that athletes often have breakdowns during interviews.
So why are Kelly and Osaka making the same headline this time? Keep scrolling for deets.
Megyn Kelly and Naomi Osaka don't have kind words for one another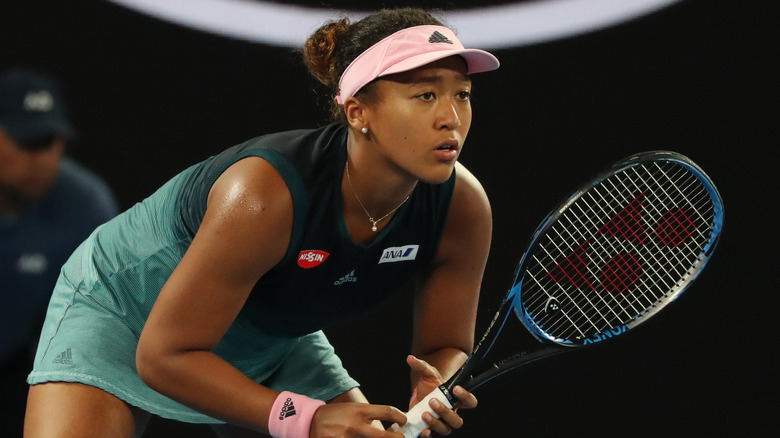 Shutterstock
As we previously mentioned, Naomi Osaka shared that she was taking a break from the spotlight. Plenty of people have supported her decision though others have questioned it. Take NBC News host Clay Travis and his tweet, which read, "Since saying she's too introverted to talk to the media after tennis matches, Naomi Osaka has launched a reality show, a Barbie, and now is on the cover of the SI swimsuit issue." On her page, Megyn Kelly retweeted the post, adding, "Let's not forget the cover of (& interview in) Vogue Japan and Time Mag!"
Guess who caught wind of Kelly's tweet? Osaka herself, and she did not shy away from clapping back. "Seeing as you're a journalist I would've assumed you would take the time to research what the lead times are for magazines, if you did that you would've found out I shot all of my covers last year," Osaka wrote in a since-deleted tweet. "Instead your first reaction is to hop on here and spew negativity, do better Megan." 
But there is more. Kelly shared a screenshot, informing fans that Osaka blocked her while adding that the tennis star is only tough on the courts. "She is apparently arguing that she shot her many covers b/4 publicly claiming she was too socially anxious to deal w/press," Kelly added. "Truth is she just doesn't like Qs she can't control. Admit it." As of this writing, Kelly had the last word.