What Happened To The Guy In Britney Spears' 'Toxic' Music Video?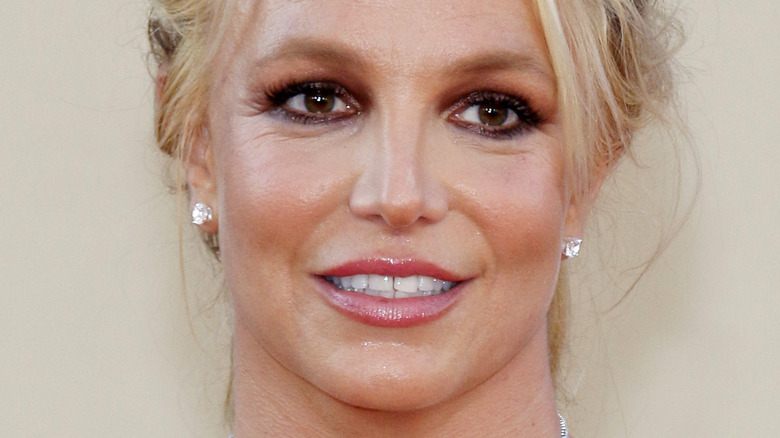 Shutterstock
For those who grew up listening to Britney Spears, you may remember a familiar face from one of her early music videos. Martin Henderson, one of the dudes Spears shared a sexy make-out scene with in her iconic 'Toxic' music video, is making headlines a decade later. He is the latest figure to comment on the pop star's current conservatorship battle, which has been generating non-stop news. Henderson, who moved on from staring in music videos and is now in Netflix's hit drama series, "Virgin River," opened up to Page Six about what he thinks of Spears and her ongoing legal issues. 
His comments, while genuine, had a lot of Spears fans wondering more about this once-music video actor, such as what else has he been doing besides appearing in "Virgin River." So, if you too have been wondering what Henderson has been up to all these years, as well as what he thinks of Spears' conservatorship battle, we've got you covered. We did some digging to find out what the music video bad-boy has been up to since his steamy kiss with Spears and where he stands on the "Free Britney" movement. 
Keep reading for the inside scoop!
Here's what Martin Henderson has to say about Britney Spears' conservatorship
Wondering what Martin Henderson has to say about Britney Spears' conservatorship and what he has been doing since his appearance in the pop star's "Toxic" music video? According to his IMDb page, The New Zealand actor has starred in a variety of different drama series, from "Grey's Anatomy" as Dr. Riggs to "Virgin River" as Jack Sheridan, so it appears his part in "Toxic" allowed him to keep some fun roles. 
As for what he thinks of Spears now after all these years, it turns out he wishes nothing but the best for the singer. He told Page Six in a July interview, "She was such a genuinely good person. I felt so much of what was happening to her was because of the way she was hounded and treated. I think anybody in that kind of situation with that kind of stress would have moments of struggle."
He went on to add that she hopes the court can rule in favor of the singer's well-being. He said, "I just think whatever's going on needs to be transparent so the courts can rule in a way for her good. I would hate to think she's being controlled or manipulated in any way because I think she's really a beautiful person."