Inside Britney Spears' Latest Instagram About Her Conservatorship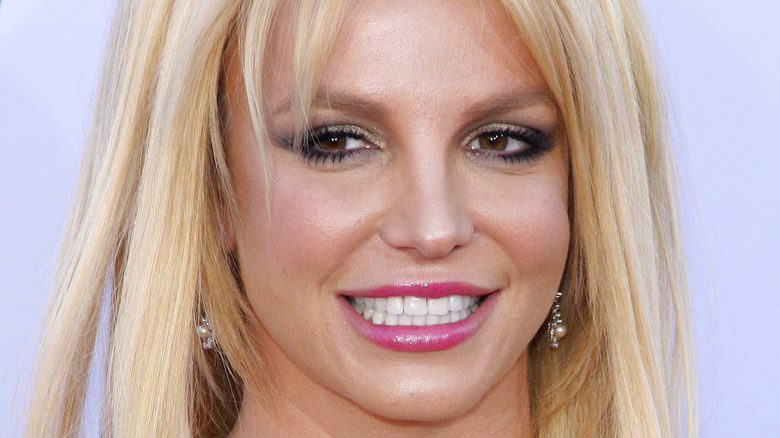 Shutterstock
Britney Spears' battle is apparently far from over, as the singer let slip she's "not even close" to revealing all about her conservatorship. Over the weekend, Britney called out her "so-called support system," which seemingly included her dad and recently vocal sister Jamie Lynn Spears. "How dare the people you love the most say anything at all — did they even put a hand out to lift me up at the TIME!!!???" Brit wrote on Instagram. "How dare you make it public that NOW you CARE — did you put your hand out when I was drowning??? Again, NO." Then on July 20, she deleted the heated post in lieu of a more enigmatic Instagram. But what's clear is a lot of people do care for Britney, even those you wouldn't expect ... like Congress. 
A "Free Britney" bill received bipartisan support after two House of Representatives members proposed to protect Britney and other individuals under legal conservatorships, per CNBC. Introduced by Florida representative Charlie Crist and South Carolina representative Nancy Mace, the Freedom and Right to Emancipate from Exploitation (or FREE) would enable conservatees to request for their privately appointed guardian be replaced with a public conservator "free from financial conflicts of interest." Conservatees also wouldn't have to demonstrate they've been abused in order to petition for new representation, per The Cut.
If passed, the bill will be a step forward for the estimated 1.3 million Americans under similar restrictive arrangements ... and may make it easier for those like Britney to say what they need to.
Britney Spears can't 'fully move on' until she tells her full story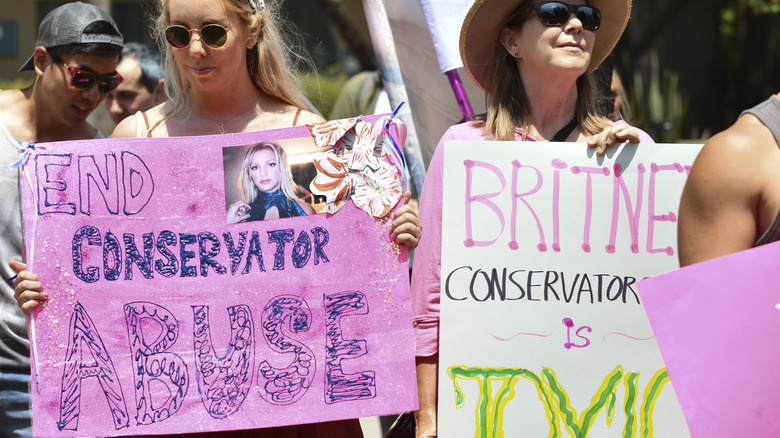 Rodin Eckenroth/Getty Images
Britney Spears may have posted cartwheels and "gratitude" for her new attorney, but she's yet to give the full scope of her conservatorship. Despite previously writing "life goes on," Britney said in a new Instagram she can't move forward without providing those missing pieces of the puzzle. "So I said 'life goes on' in one of my recent posts but it's always easier said than done !!!!! In that moment that's what felt was the easiest to say but I think we all know that I will never be able to let go and fully move on until I've said all I needed to say ... and I'm not even close !!!! I was told to stay quiet about things for so long and I finally feel like I'm just getting here !!!!"
Britney's latest post begs the question of what other disturbing regulations she's been subjected to, given she revealed on June 23 that she was forced to take lithium and be on birth control as part of her "traumatizing" 13-year conservatorship. 
While Britney has yet to comment on the Free Britney Act, Representative Nancy Mace said they hope to "protect" those "being held captive against their will," per CNBC. "In some cases, conservatorships can rob capable and innocent Americans of their money, careers, and even basic human rights, like the right to reproduce in Spears case." While Britney's case is distressing, if anything, at least it placed much-needed attention on the terribly fraught conservatorship system.