What Blake Moynes Does For A Living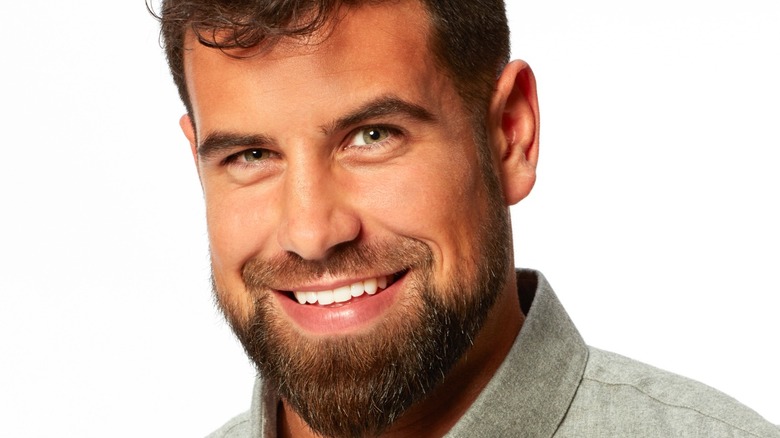 Craig Sjodin/ABC
Blake Moynes has felt confident he could find love via "The Bachelorette." Viewers have seen Blake a lot in recent seasons, but not everybody knows much about his life off-screen — including what he does for a living.
"The Bachelorette" fans first met Blake during the summer of 2020. He joined Clare Crawley's season and felt certain they were meant to be together. As People detailed, Blake reached out to Clare via direct message before filming started. He messaged her to see how she was doing in relation to her mother's Alzheimer's and dementia. As Reality Blurred recapped, Blake did a bit more than send Clare a direct message, though. He explained he had purchased a book to learn more about Alzheimer's when he knew Clare would be "The Bachelorette," and he "fully dove in to make sure that I could potentially be that fairytale ending if I got there." After Clare fell hard for Dale Moss and quit "The Bachelorette" two weeks in, Blake questioned, "Why did I invest so much and not get anything in return?"
Despite his frustrations, Blake stayed and developed feelings for Tayshia Adams after she took over as the Bachelorette. However, he was eliminated just prior to hometowns. Then, he joined Katie Thurston's season of "The Bachelorette." Katie acknowledged she and Blake "had chatted before" filming, although she was surprised to see him show up in person (per Us Weekly). Will the third time be the charm for Blake? Would his real-life world blend well with hers?
Blake Moynes embraced his passion and created a new path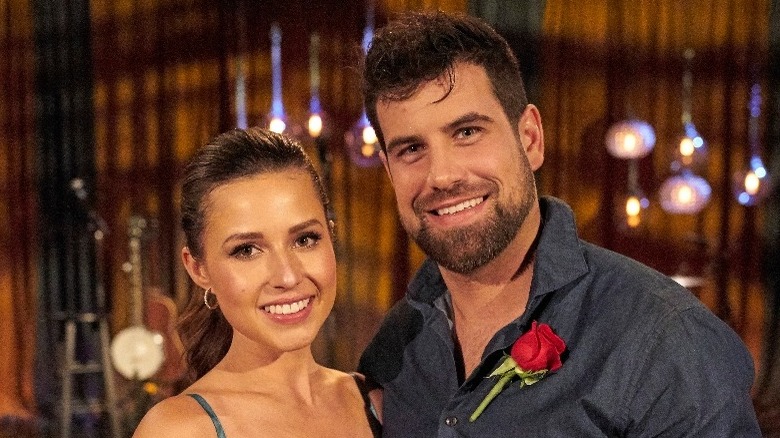 Craig Sjodin/ABC
As Parade noted, Blake Moynes' former "The Bachelorette" bio detailed he is from Canada and he studied wildlife management throughout his college years. He took that passion for wildlife and was "happily working outdoors" as a wildlife manager prior to joining "The Bachelorette." According to Bustle, Blake's career has shifted a bit in the past year though.
Blake explained on his merchandise site, "As a professional in the field of urban wildlife management for the past several years, the time has come to expand my horizons." He wrote about a trip to Africa, where he "saw first-hand the devastation and repercussions of the illegal wildlife trade and poaching crisis on Rhinos." The experience prompted him to move on from a traditional wildlife manager job and he decided "it would be a complete waste for me not to utilize my innate passion and empathy towards protecting our wildlife."
These days, Blake focuses on supporting, educating, and bringing awareness to others who are involved in conservation. He shares educational posts and updates on his advocacy efforts on his "Mowgli Moynes" Instagram page, and his love for animals carries over to his personal Instagram page as well. How well would Blake's current career path blend with Katie Thurston's real-world life? The former Washington state banking manager seems poised for a change of direction herself and "Bachelorette" fans will be curious to see if Katie and Blake manage to forge forward together.