How Tayshia Adams Reacted When Ex Blake Showed Up For Bachelorette Katie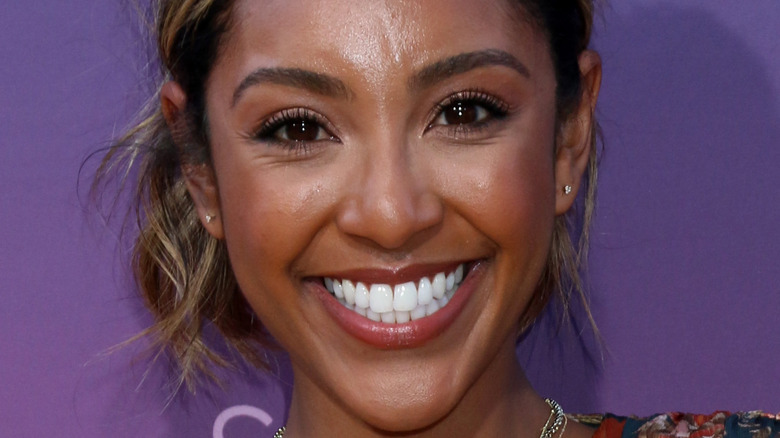 Shutterstock
"Bachelorette" alum Tayshia Adams was definitely surprised when she saw one of her former suitors, Blake Moynes, step onto Katie Thurston's season during the show's June 28 episode. "I literally sat in the chair and I stared at him and I was like, 'What are you doing here?' And I was like, 'This is really cute, but like, what are you doing here?' and I was just really kinda caught off guard," Tayshia said on the "Click Bait with Bachelor Nation" podcast on July 1.
"More so not for myself, like I'm already spoken for, however, I was just like, what are your actual intentions?" she continued. "Like what are you doing here? Also, I was kind of protective over Katie like I knew she was putting her heart and soul into what she was doing and she was forming connections and like she was excited for where her journey was going and so I was just like, 'What are you doing?' You know what I mean?" 
Keep scrolling to see what else Tayshia had to say about Blake's return to "The Bachelorette."
Tayshia Adams was unsure of Blake's intensions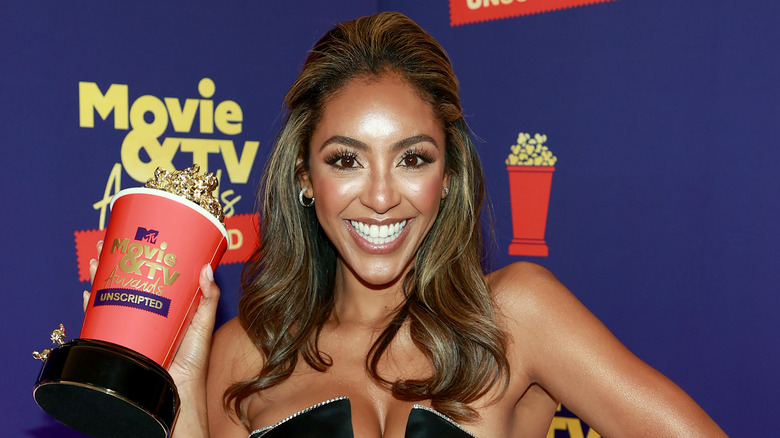 Matt Winkelmeyer/2021 Mtv Movie And Tv Awards/Getty Images
Although Tayshia Adams may have been startled by Blake Moynes' appearance on Katie Thurston's season of the "Bachelorette," she wanted to give her ex the benefit of the doubt following the initial shock of his arrival. 
"At the end of the day, I also know Blake is a good person," Tayshia said on the "Click Bait with Bachelor Nation" podcast. "So I also wanted to hear him out and wanted to see what his motive was and obviously it checked out or else I would have been like, 'Now here's your bag. Keep packing.'"
While the situation could have escalated had she not thought Blake was there for the right reasons, she was relieved to see he had honest intentions. However, she admitted it was definitely awkward for her to see an ex pining for someone else. "At first I was caught off guard. 100%. Did I think that an ex was gonna show up as soon or you know be face to face with me as soon as our confrontation was, no. But I think it was great. I think Blake and I always had a good relationship."
As for Blake, he had already set his sights on Katie after seeing her get out of the limo on Matt James' season with her memorable vibrator. "She just like rolled with it. She just had that confidence," he recalled on the podcast. So it seems he and Tayshia have moved on.