The Controversial Thing That Melania Trump Reportedly Agreed With Donald Trump On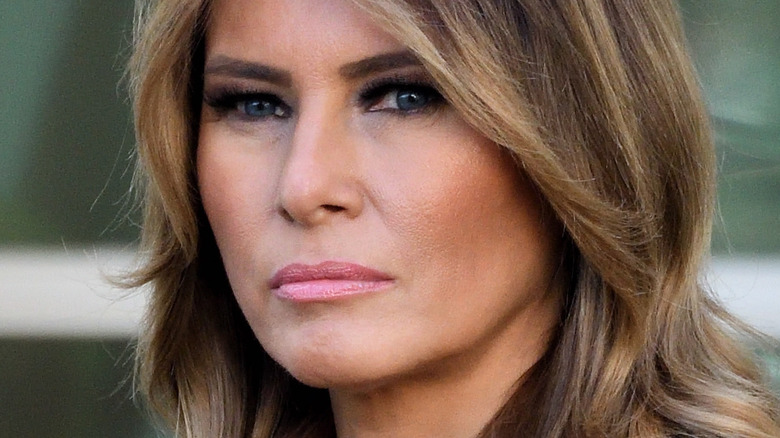 Shutterstock
While former President Donald Trump has seemingly refused to step away from the spotlight after reluctantly leaving the White House in January, it appears that his wife, ex-FLOTUS Melania Trump, has more or less done the opposite. 
Although a spate of eye-opening reports about Melania released during the final months of the Trump administration provided a glimpse into the mind of the frequently silent, erstwhile First Lady — among which included disparaging remarks she purportedly made about the plight of undocumented children at the border — the former model has apparently shied away from the public. (In comparison to her husband's activities, at least.) 
But now, a recent exclusive from Insider has once again cast attention upon Melania. One former Trump adviser, who worked closely with him for years, shared a controversial statement from the former president that Melania reportedly agreed with. So, what's the story behind it all? Keep on scrolling to find out.
Melania Trump reportedly agreed with Donald Trump's controversial statement about John McCain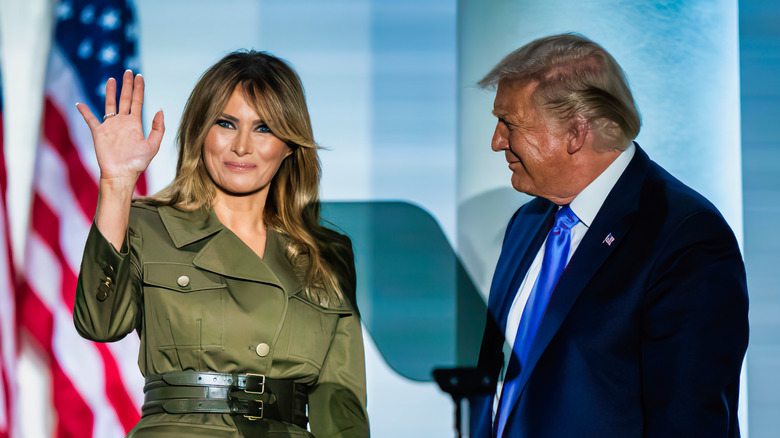 Shutterstock
A report published by Insider in July seems to suggest that Melania and Donald Trump might have at least one thing in common. Per Insider, Melania purportedly stated after the death of Sen. John McCain that, like Donald Trump, she supported the notion that McCain was "not a war hero," despite serving during the Vietnam War and surviving over five harrowing years as a prisoner of war.
Trump's former campaign manager, Cory Lewandowski, divulged to Insider that Melania had stated this openly in 2016 during her husband's campaign. She reportedly made her own comment shortly after ex-President Trump, who had stated during a campaign stop in Iowa that he thought McCain did not deserve to be lauded for his time in Vietnam because "he was captured," and that Trump liked "people who weren't captured." Describing his encounter with Melania, Lewandowski recalled the following. "As we walked in the door, Mrs. Trump was waiting for us," Lewandowski told Insider. "She said: 'You're right. John McCain isn't a war hero. What he has done for the veterans has been shameful.'" 
Another former member of the Trump administration's inner circle, Michael Cohen, also seemingly corroborated Lewandowski's account with Insider, stating that "when directly asked for her opinion on a matter by Donald, she offered it readily." However, Melania's office called Lewandowski's comments "inaccurate" in a statement provided to Insider.