Donald Trump Has At Least One Major Regret. Here's Why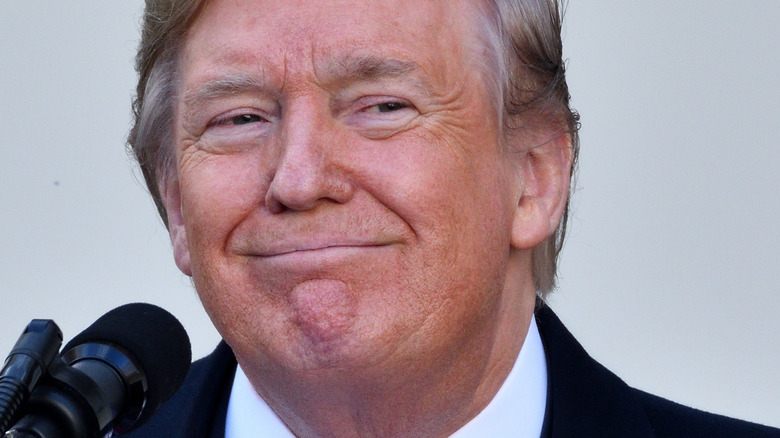 Shutterstock
Even though it's been nearly seven months since ex-President Donald Trump left the White House — albeit, with a departure mired by unsubstantiated, debunked claims by the erstwhile commander-in-chief that his defeat in the 2020 election was rigged — it seems that the legacy of his one term in office is still alive and well. Notably, at least three major books by three noted journalists about the final days of his presidency will be released in mid-July, among which contain detailed accounts of infighting within the West Wing and incidents in which Trump perpetuated unsavory rumors about some of his previously closest confidants and supporters, like his former personal attorney Rudy Giuliani.
Now, per one story published by CNN on July 9, it seems that Trump might be readying himself to deal with the fallout over the upcoming releases, which he seemingly alluded to in a statement published by the Save America PAC, the political action committee he founded shortly following his leave from the Oval Office. 
And according to CNN analyst and editor-at-large Chris Cillizza, the press release might point to at least one major regret Trump has about his White House term. 
Donald Trump reportedly regrets giving media access to the White House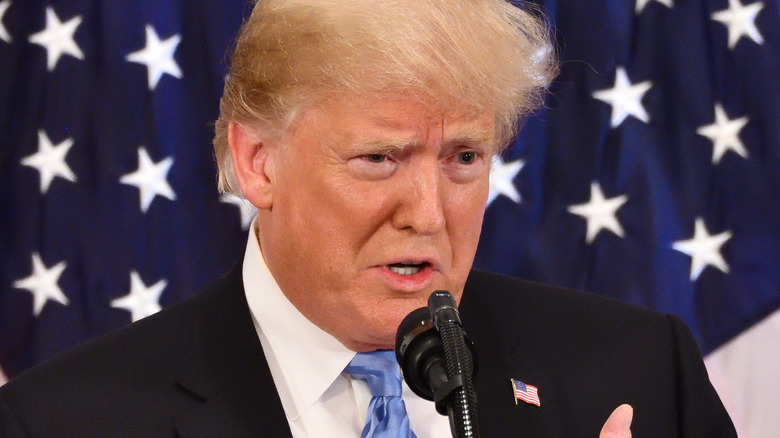 Shutterstock
As CNN reported in July, a statement Donald Trump recently gave through his Save America PAC includes remarks that bash journalists Michael C. Bender, Michael Wolff, Carol Leonnig, and Philip Rucker (the latter two who co-authored their project) for writing about his presidency in a way he described as "pure fiction." Per CNN, Trump said that "meeting with authors of the ridiculous number of books being written about my very successful administration" amounted to "a total waste of time." He also accused the authors of making up accounts and not using sources or fact-checkers, despite evidence to the contrary.
As The Washington Post noted, Trump granted interviews with all four authors for their various works — meaning that Trump, per his statement, admitted to being a source for books he denied had sources. And according to CNN analyst Chris Cillizza, Trump's rage over these books and their authors might have to do with casting Trump in an unfavorable light. "To Trump, each interview with a book author or any other reporter is a chance to convince that person that a) he is awesome and b) he has always been right about everything," Cillizza stated (via CNN). 
If that is indeed the case, it seems Trump's plan has backfired — regrettably so, at least for the ex-president.