The Truth About Irina Shayk's Relationship With Jason Sudeikis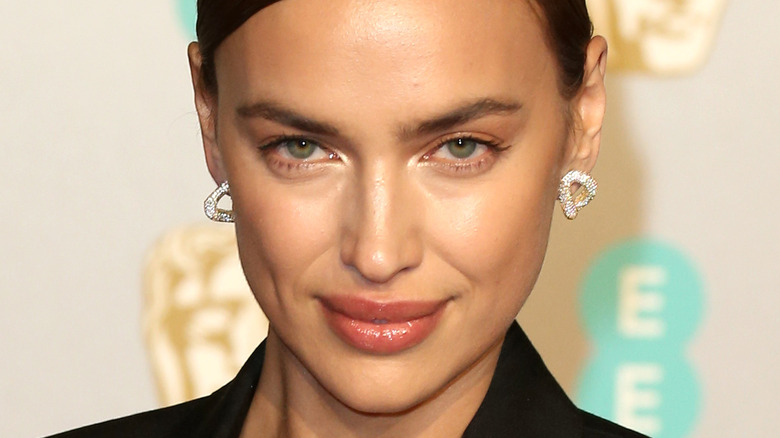 Shutterstock
There is no celebrity with a more confusing social circle and (rumored) romantic life than Irina Shayk. The Russian former Victoria's Secret model was married to Bradley Cooper, then thought to be dating recently divorced Kanye West, and now she's been spotted out with "Ted Lasso" himself, Jason Sudeikis, per Page Six. What? What is this Leading Man homing device girlfriend is using, and where can we find one?
Sudeikis is still relatively fresh from his breakup with ex-fiancee Olivia Wilde, and he had reportedly been casually dating his "Ted Lasso" costar Keeley Hazell, though sources say they have since broken up. "He's definitely not with Keeley," a source told Page Six. Meanwhile, the outlet has also reported that Shayk and West may already be on their way to splitsville. "She likes him as a friend, but doesn't want a relationship with him," a source said.
So could there be something going on between Sudeikis and Shayk? Scroll for the tea.
Irina Shayk and Jason Sudeikis shared a hug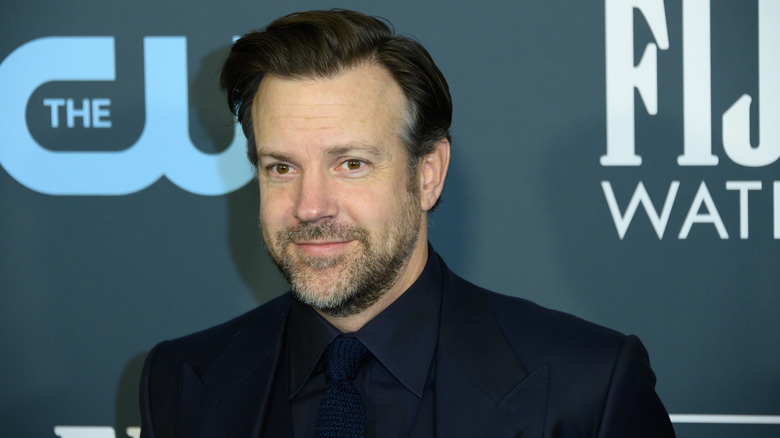 Shutterstock
Spotted: Irina Shayk hanging with Jason Sudeikis and others in the cast of "Ted Lasso" at a fancy steakhouse in Midtown Manhattan. Sudeikis and co. arrived at the Hunt & Fish Club after Sudeikis finished filming for "The Late Show With Stephen Colbert," according to Page Six, and Shayk joined the group a few hours later. Photographs published in the outlet show Sudeikis and Shayk sharing a friendly hug and a laugh as they left the restaurant.
The outlet noted that the little gathering was thrown by British Vogue editor-in-chief Edward Enninful and included birthday toasts for "Ted Lasso" costars Hannah Waddingham and Brett Goldstein. While everybody seemed to be having a good time, it's still not clear what (if any) relationship is going on between Sudeikis and Shayk. 
For one thing, no one seems to be able to agree on whether or not Shayk is still dating Kanye West or not. And for another, Page Six's Sudeikis source said pretty unequivocally that the actor is not dating anyone at the moment.