The Real Reason Paulina Porizkova Was Kicked Off A Dating App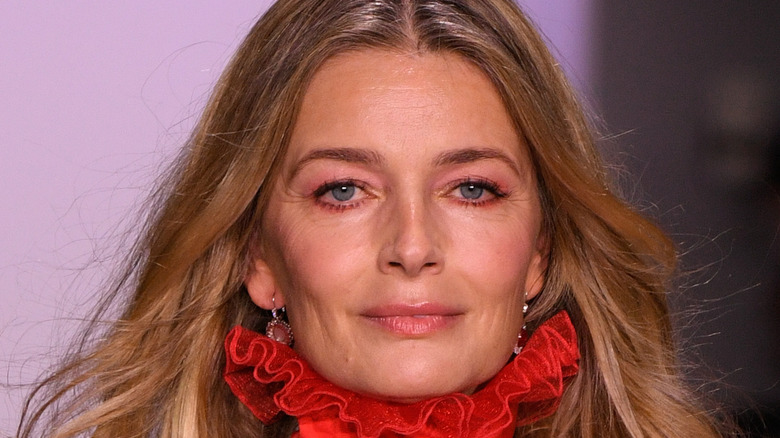 Shutterstock
Paulina Porizkova has not had a lot of luck in the romance department. She was married to Ric Ocasek, frontman of the Cars, for most of her life. The pair met on set for the band's music video for "Drive" in 1984 when Porizkova was 19 years old and got married after five years of dating. The couple seemed to have a happy marriage until they split in 2017. Things got even more awry when Porizkova found Ocasek dead at his townhouse while she was caring for him after he had heart surgery — months after their divorce in 2019, according to People.
Porizkova called Ocasek's death "a f***ing shock," according to Rolling Stone, and she was even more livid when she found out that he cut her out of his will. The 56-year-old claimed that she was left with literally nothing because she didn't sign a prenup and had to ask friends for help buying groceries, per Page Six.
However, things were looking up for Porizkova when she showed up for a date at the Oscars with famed director Aaron Sorkin. It seemed like the two were on their way to becoming one of Hollywood's most stylish couples, but they called it quits in July 2021, and Porizkova has been trying her luck at online dating ever since. But apparently, dating apps are preventing her from doing so. Find out why Porizkova is taking a swipe at a dating app below.
Suitors don't think Paulina Porizkova uses dating apps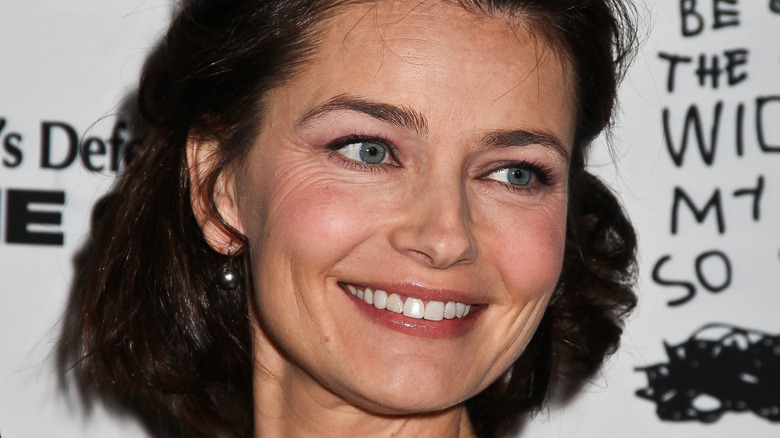 Shutterstock
On July 22, 2021, Paulina Porizkova took a public swipe at dating app Hinge, after it "booted" her off her account. "OK. What's up , @hinge ?" the supermodel wrote underneath a selfie of her on Instagram. "I signed up a while back, and was booted off instantly because I had violated guidelines. I didn't even get to post my photo. My name, it seems, is against guidelines? I called, I emailed. No one bothered to reply." She continued, "Then, a friend suggested I use a different phone number and my nickname. I got a few nice dates that way. And boom, now when I need it- I discover @hinge has booted me off again! What's a lady to do?"
Upon seeing Porizkova's complaints, Hinge told Page Six that it was all a misunderstanding. "People thought having her on Hinge was too good to be true and immediately reported her profile for being fake," a rep said, before confirming that the model's account was back up and running.
The app also apologized to the model publicly, commenting on the Instagram post, "We are so sorry for the heartache we've caused you! Your account is back on the runway with a few Roses on us." With Porizkova back on the dating app, we're sure that there'll be plenty of suitors swiping right on her profile.