How Much Did Simone Biles' Olympic Leotard Really Cost?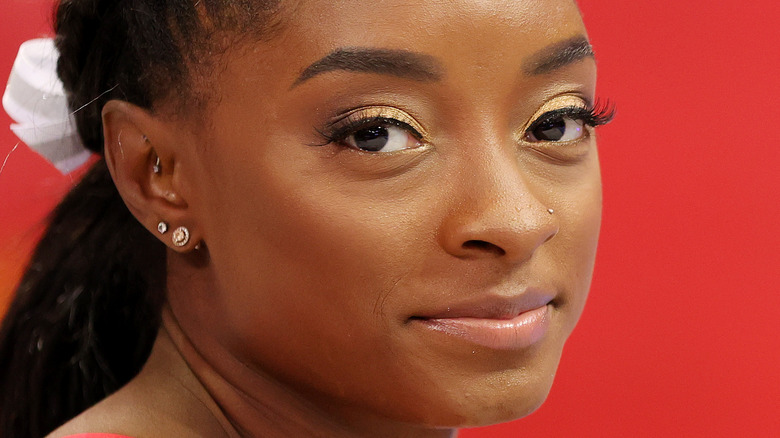 Carmen Mandato/Getty Images
All eyes are on Simone Biles at the 2020 Olympics, but not just for her insane skills on the mat. The gold medalist, who is competing in her second Olympic games, has garnered attention for her eye-catching leotards, and she seems to like it like that.
Her ensemble at the U.S. Gymnastics Championships in June, where she took home her seventh national title, sparked intrigue when fans noticed a bedazzled goat design on her leotard. Clearly referencing her nickname and status as the "G.O.A.T," or "greatest of all time," she said the detail was meant to spark controversy.
"The idea was to hit back at the haters," Biles explained to Marie Claire. "[The haters] were joking like, 'I swear, if she put a goat on her leo, blah, blah, blah.' That would make them so angry. And then I was like, 'Oh, that's actually a good idea. Let's make the haters hate it, and the fans love it.' And so that's exactly what we did and why we did it."
Of course, Biles' leotards at the Tokyo games are bound to bring the drama, in more ways than one. And with more bling comes a big price tag. Keep scrolling to see how much Biles' leotard really costs.
Simone Biles' leotards are worth a pretty penny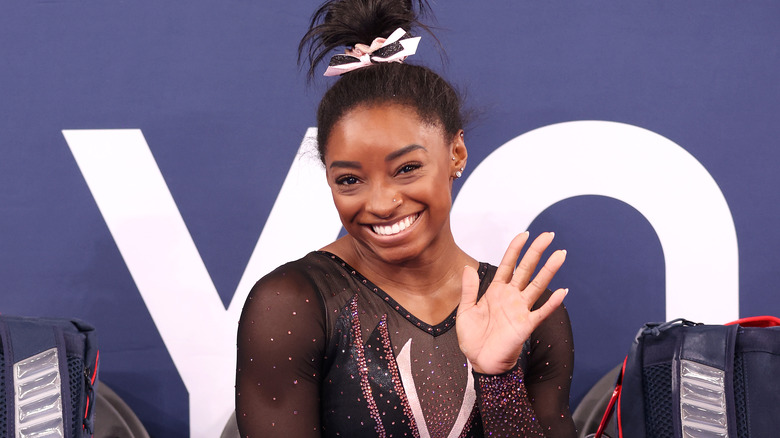 Jamie Squire/Getty Images
With Simone Biles and Team USA's star power, it only makes sense for the athletes to be just as decorated as their skill set. Each gymnast will sport a custom-made leotard studded in 3,500 Swarovski crystals, GK Elite, the official apparel sponsor of the USA Gymnastics national team, told the Daily Mail. Each stone was placed by hand with 75 people working directly with the team's uniforms, which were assembled in Pennsylvania in a 450-person factory. The designs are also environmentally friendly thanks to the use of recycled polyester and spandex fabrics.
The gymnasts debuted their first fashion statement while training on July 22, where Biles, Jordan Chiles, Sunisa Lee, and Grace McCallum were spotted wearing matching black and rose gold leotards. The creations are "a celebration of all that has led the USA to [be] a powerhouse gymnastics team and country paying homage to athletes and designs of the past, while preparing for the future," the brand stated. 
Other leotards slated to appear won't disappoint either, the manufacturer tease. One design even has 76 individual applique stars to represent America's birth in 1776. The team's final leotards will also feature a stagging 7,600 ruby and brilliance Swarovski crystals as another nod to 1776.
With all the glitz and glamour, the price of their costumes is estimated to be $700 to $1,200 each, per the outlet, and that's only a portion of their Olympic wardrobe, which is valued at $12,000 per gymnast.