Why Fans Aren't Happy With Kanye West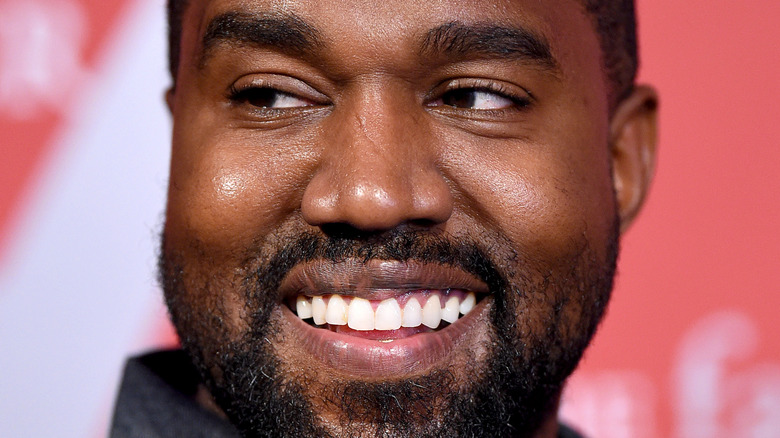 Dimitrios Kambouris/Getty Images
After hosting an invite-only listening party in Los Angeles for his new album, "Donda," Kanye West recently announced a listening event for July 22. He also promoted the event via an ad in collaboration with Beats By Dre, and starring former Olympian hopeful Sha'Carri Richardson. In the one-minute clip, the athlete can be seen warming up for a race while wearing Beats By Dre's latest headphones, as West's "No Child Left Behind" — from his new album — plays in the background.
"DONDA Livestream Event Thursday at 8PM EST," the video announced towards the end, referencing West's event in Atlanta. The listening session, which took place on Thursday at the Mercedes-Benz Stadium, saw West unveiling a track in collaboration with Jay-Z, marking their reunion after years apart. According to Jay-Z's engineer DJ Young Guru, the Brooklyn rapper turned in his verse just hours day before the album's scheduled release. "HOV did the verse today!!!! At 4pm," he tweeted.
And with the album including other exciting features from Lil Baby, Ty Dolla $ign, and Travis Scott, fans were understandably excited to hear it. However, things didn't go as planned... and countless Kanye West fans took to social media to vent their frustrations. Scroll to find out why fans aren't pleased with him.
Kanye West failed to deliver 'Donda' on July 23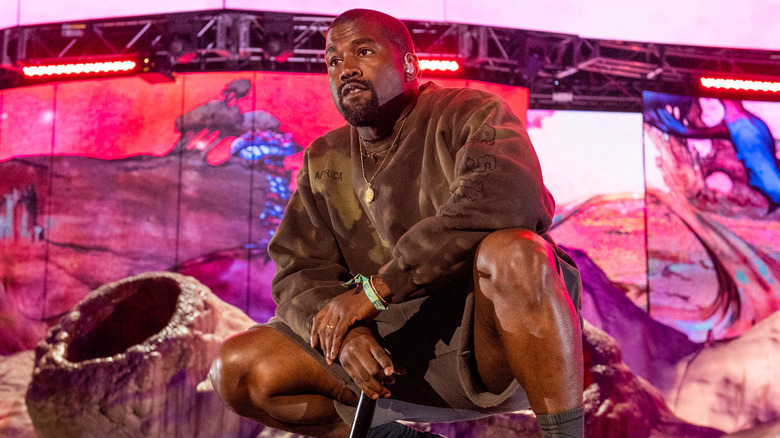 Timothy Norris/Getty Images
Despite hyping up the release of "Donda" for days, Kanye West failed to deliver the album on its scheduled release date, July 23. And, understandably, his fans were disappointed to see that the album is still nowhere to be seen. 
"Where the f*** is DONDA?!" one disgruntled fan asked on Twitter. "So Kanye played all of us again," another one painfully admitted. Meanwhile, others aren't really surprised by Kanye's missed deadline. "Y'all really thought Donda was coming out today, huh?" someone wrote. Given West's track record involving the release of albums that haven't yet materialized, it's easy to see why certain people saw this coming. 
In 2020, per Vulture, the Chicago-born artist tweeted (and then deleted) a July 24, 2020 release date for "Donda," which HipHopDX reports "appeared to bury another Kanye album allegedly called 'God's Country.'" As you can imagine by now, no album came out then either. So, when is "Donda" really dropping? It's hard to say. Kanye has yet to announce a new release date, and fans are periodically refreshing various streaming platforms hoping the album will appear soon. We'll have to just wait and see!