The Truth About Margot Robbie And John Cena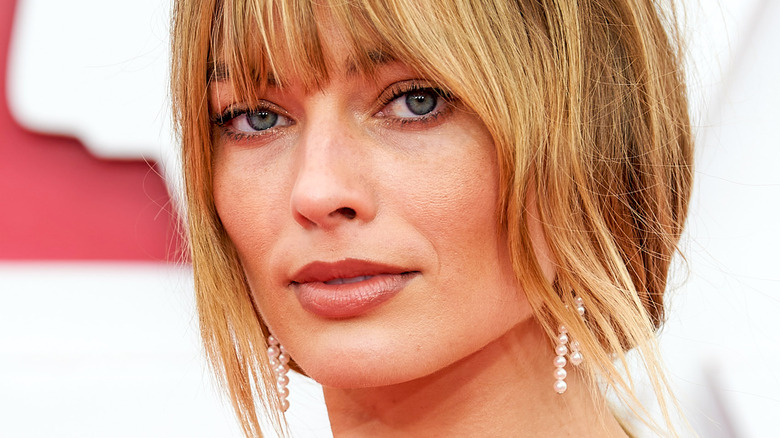 Handout/Getty Images
Margot Robbie opened up about whether or not fans can expect more Harley Quinn on the big screen — and what she revealed wasn't what DC Extended Universe fans had hoped for. Speaking to Entertainment Weekly, the actor revealed her role as Harley Quinn is taking a bit of a break, as Robbie is kind of over portraying the villain. "I need a break from Harley because she's exhausting," said Robbie who starred in 2016's "Suicide Squad," 2020's "Birds of Prey" and 2021's "The Suicide Squad."
Luckily for fans, HBO Max's version of "The Suicide Squad" in 2021 will give DC lovers one more chance to see Robbie's role as the supervillain, and the actor pulls off some pretty impressive stunts, according to director James Gunn. "The hardest thing I asked her to do was something I never thought she'd be able to do," revealed Gunn in a July 21 appearance on "Jimmy Kimmel Live!" "She is like a human Swiss army knife, who was able to flip herself backwards and do this," explained the director, who detailed a scene where Robbie uses her feet to unlock handcuffs. "Torturing Margot was my favorite day on set, and watching this scene with her just flipping backwards was beyond incredible. I was so happy that it worked, and I was mesmerized by it."
While Gunn was mesmerized by Robbie's stunt abilities, the actor herself was fangirling over co-star John Cena and revealed the strange Cena memorabilia she owned years ago.
Margot Robbie slept with a cardboard cutout of John Cena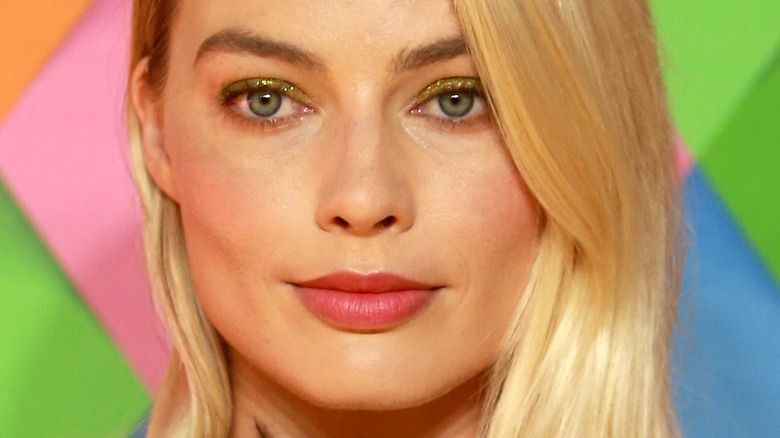 Shutterstock
In the 2021 HBO Max film "The Suicide Squad," John Cena joins Margot Robbie's Harley Quinn as Peacemaker. The two actors seemingly hit it off on set despite the strange thing Robbie had to admit to Cena.
In a July 21 appearance on "Jimmy Kimmel Live!," Robbie admitted she was a fan of Cena on WWE growing up, and by her early 20s, she slept with a cardboard cutout of Cena in her bedroom. "I had a boyfriend who was obsessed with John Cena," recounted Robbie (via People). "So much so that he dressed as John Cena for his 21st birthday and had a cardboard cut-out of John Cena in his bedroom." For "two years," the actor revealed she slept with the cardboard cut out in the room, and would "wake up in the middle of the night and [gasp] and then I thought, 'Oh, it's just John Cena, it's okay.'"
Upon meeting her co-star on set, Robbie decided that despite the risk of ruining their "working relationship," the actor told Cena her secret "five seconds into meeting him." Robbie continued, "Now I know there's very little to weird out this guy."