What Has Life Been Like For Amanda Kloots After Nick Cordero Died?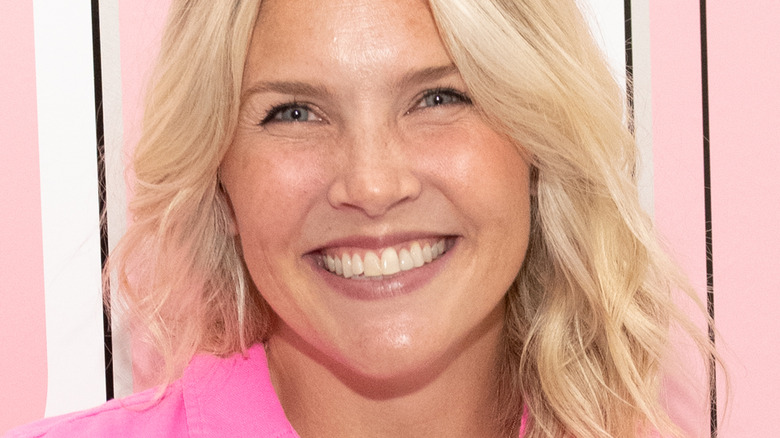 Noam Galai/Getty Images
Amanda Kloots captured our hearts in 2020 with her social updates about her husband, Nick Cordero. Kloots, a celebrity fitness trainer, and Cordero, a Broadway star, moved to Los Angeles in the fall of 2020 with their baby, Elvis. Cordero became sick with COVID-19 in March 2020 following a trip to New York City. The Broadway actor was hospitalized in late March, per People; he was placed in a medically-induced coma. During Cordero's 13 weeks in the hospital, his leg was amputated, and he received a pacemaker.
Cordero was well-known in the entertainment community for his work on Broadway, and Kloot's social media updates about her husband brought attention to how dangerous COVID-19 can be. But Cordero died on July 5, 2020, due to complications from the coronavirus.
Kloots announced her husband's death on Instagram, writing, "God has another angel in heaven now. My darling husband passed away this morning. He was surrounded in love by his family, singing and praying as he gently left this earth. I am in disbelief and hurting everywhere. My heart is broken as I cannot imagine our lives without him." Keep reading to find out what life has been like for Kloots (and Elvis) after Cordero died.
Amanda Kloots is co-hosting The Talk and starting to date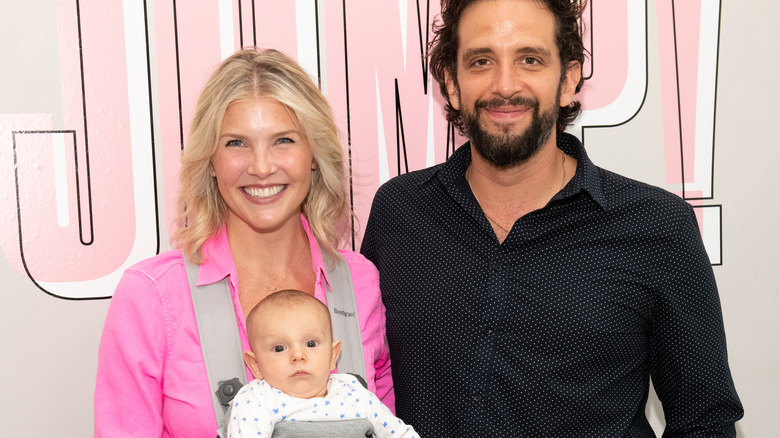 Noam Galai/Getty Images
Amanda Kloots and her son Elvis have spent the last year trying to rebuild their lives after the death of Nick Cordero. In December 2020, CBS announced Kloots would co-host the morning show "The Talk." Kloots recently shared that she was starting to date again.
According to the Daily Mail, Kloots revealed her return to dating a few weeks after the first anniversary of Cordero's death. The outlet reported that Kloots said the "prospect of putting herself out there was 'quite terrifying.'" The British outlet reported that Kloots, in her late thirties, had been out of the dating world for years. Kloots said, "Both of my husbands, I met doing Broadway shows. We became friends first, then we got married."
In August 2020, the fitness guru turned TV host moved into the home she and her late husband bought when they moved to LA. Kloots posted a photo on Instagram of their family when they got the keys to their new home. She wrote in her caption, "We move into our new home today and I thought I'd be terrified but it's oddly been comforting. Isn't that funny how the things you get yourself so worried about emotionally sometimes aren't that bad in the end? I think this is because I know this was Nicks dream and today Elvis and I are bringing that dream to life." It sounds like Kloots and baby Elvis are doing well and trying to rebuild after their tragedy.