The Real Reason Iggy Azalea Will No Longer Show Photos Of Her Son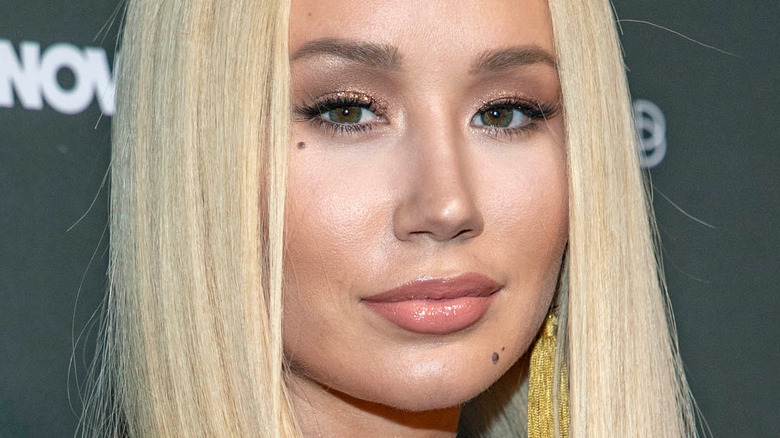 Shutterstock
Australian rapper Iggy Azalea is no stranger to making headlines — and she is doing so once again. With that being said, she managed to keep her pregnancy a secret for nine months and surprised the world with the news that she had given birth to her first child with fellow musician Playboi Carti last year. As previously reported by Billboard, the "Change Your Life" hitmaker revealed in June 2020 that she had welcomed son Onyx into her life. 
"I kept waiting for the right time to say something but if feels like the more time passes the more I realize I'm always going to feel anxious to share news that giant with the world," she wrote on her Instagram Story. In October that same year, Azalea shared the first photos of her newborn on Instagram and revealed that she will be raising him on her own. "People take loyalty for granted & that's why I'd rather be alone.... What I meant last night was that I'm raising my son alone & I'm not in a relationship," she stated on her Instagram Story. As of this writing, Azalea and Playboi Carti have not gotten back together.
Azalea has since shared more snapshots of her son on social media, but has recently announced she does not intend to do so anymore. Keep reading to find out why.
Iggy Azalea blames her 'second fanbase' for her decision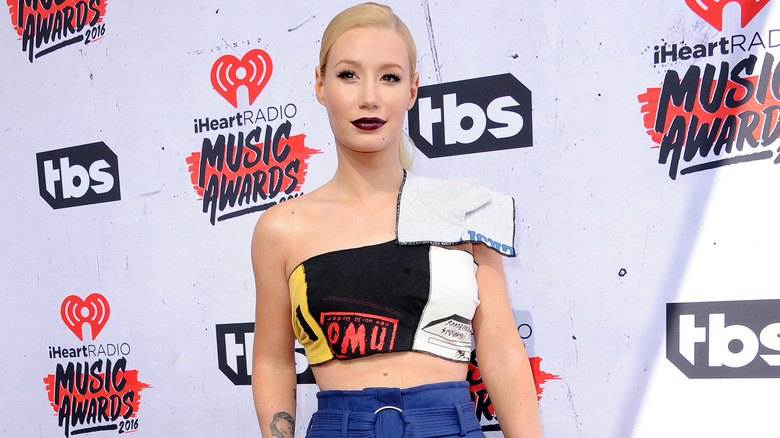 Shutterstock
For Iggy Azalea's latest Twitter update, she informed her 7.7 million followers that she will no longer be sharing any content that is related to her son, Onyx. "I've decided I won't be posting about onyx or sharing images online anymore," she wrote, adding, "Y'all not about to be out here playing with my baby on my watch, nope!"
The tweet quickly caught the attention of Azalea's fans and has racked up more than 8,700 likes, 455 retweets, and 475 replies. One fan responded to Azalea, writing, "What did I miss like who we fighting," to which the "I Am The Stripclub" hitmaker replied, "My second fanbase," which could suggest her haters.
These tweets came one day after Azalea fired back at someone who had something negative to say about her son wearing an adorable dinosaur outfit. "Imagine being so miserable that you bully a one year old child for picking his own outfit," the Grammy award-nominated entertainer tweeted, adding, "Y'all so corny and bored and it's really a damn shame."