Will Prince Harry's Memoir Reveal This About Meghan?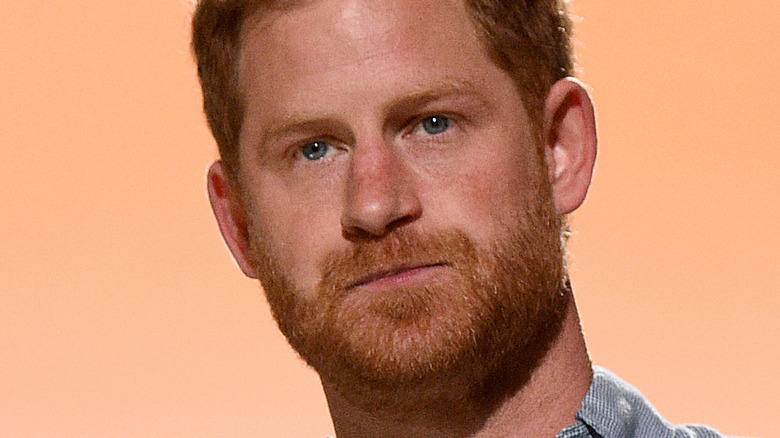 Kevin Mazur/Getty Images
Prince Harry is no stranger to taking the royal family to task — we're still not over his bombshell interview with Oprah Winfrey in March. However, it seems like he might mention his wife Meghan Markle in his memoir.
When Harry announced his memoir, he said he was writing it "as the man I have become," according to People. "I've worn many hats over the years, both literally and figuratively, and my hope is that in telling my story — the highs and lows, the mistakes, the lessons learned — I can help show that no matter where we come from, we have more in common than we think," he shared. 
Harry did not have to ask permission to write the book, but he did give the royal family a heads up so they were clued in to what was going on. It appears that he's excited to really pull back the curtain on his life for fans, as he added, "I'm deeply grateful for the opportunity to share what I've learned over the course of my life so far and excited for people to read a firsthand account of my life that's accurate and wholly truthful." Calling this memoir juicy could be a vast understatement!
While it feels like we know quite a bit about Harry's opinions toward his family, fans can't help but wonder what he will say about his wife. Keep reading for more details.
Meghan is a major part of Harry's journey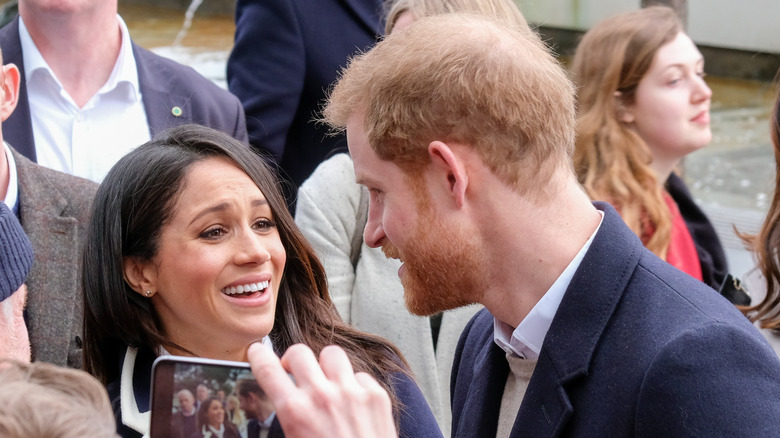 Shutterstock
Prince Harry reportedly has plans to discuss Meghan Markle in his memoir. A source told The Sunday Times (via Express) that Harry will mention how Meghan helped him heal after leaving his family and the U.K. behind. "In his new Californian guise, I think he'll tell it honestly, framed in the context of his 'journey' towards 'healing,'" the source said. "I think there will be a lot of the old broken me versus the new fixed me who dealt with the pain, and a lot about Meghan as the woman who liberated me to deal with it all." 
This isn't the first time Harry sang his wife's praises. When the couple sat down with Oprah Winfrey in March, he discussed how his father Prince Charles and his brother Prince William were "trapped" in the royal family. When asked if Meghan "saved" him, Harry replied, "Yes, without question." Meghan, meanwhile, claimed that she didn't know about how restrictive her life with the royal family would be when she married Harry.
Buckingham Palace responded to the initial interview, writing, "the whole family is saddened to learn the full extent of how challenging the last few years have been" for the couple. Now, according to the Evening Standard (via Express), there is "growing disquiet" about Harry's memoir.