The Real Housewife You Didn't Know Billy Idol Dated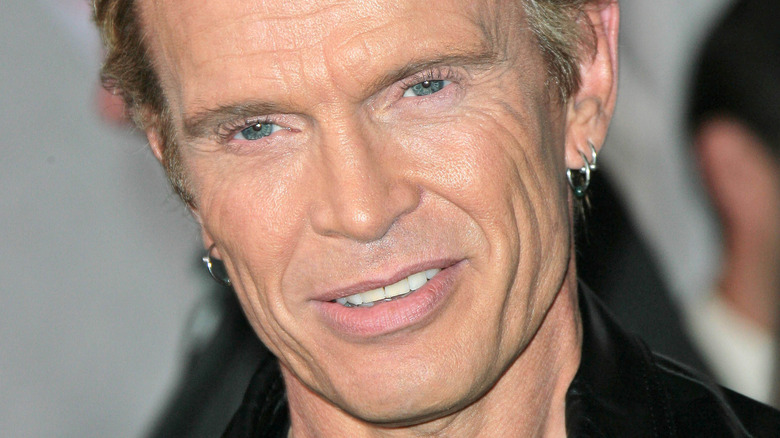 Shutterstock
In the "Real Housewives" universe, plenty of housewive hookups have played out on screen, much to the delight of the Bravo faithful, but there have also been several others behind closed doors. Whether you're talking about "The Real Housewives of Beverly Hills" or the ladies of New York City, the women have surprised us time and time again with marriages, hookups, and wild dating antics.
There was one the one time when "RHONYC" alum Carole Radziwill admitted to dating George Clooney on camera, per Us Weekly, rating his bedroom skills as a solid nine. "We dated literally during the Eisenhower administration," she shared. "It was long ago and far away ... over a summer I was living in London." 
Carole also told Us Weekly that she had a thing with Ralph Fiennes. "Our relationship was not the basis for a storyline in my novel. But like most fiction, stories are a pinch of the writer's experience and a part [of] their imagination." (The book in question happens to be "The Widow's Guide to Sex and Dating," which is one of Carole's most famous novels.) And we can't forget the time when Yolanda Hadid confessed to dating Julio Iglesias, per Daily Mail. "I used to date Julio Iglesias, don't know if you guys know him, but ... I was dating him 30 years ago," she said.  
It's clear the "Real Housewives" cast has romanced many A-listers, but another castmate may take the cake. A "White Wedding" cake, that is.
Sonja Morgan had a thing with Billy Idol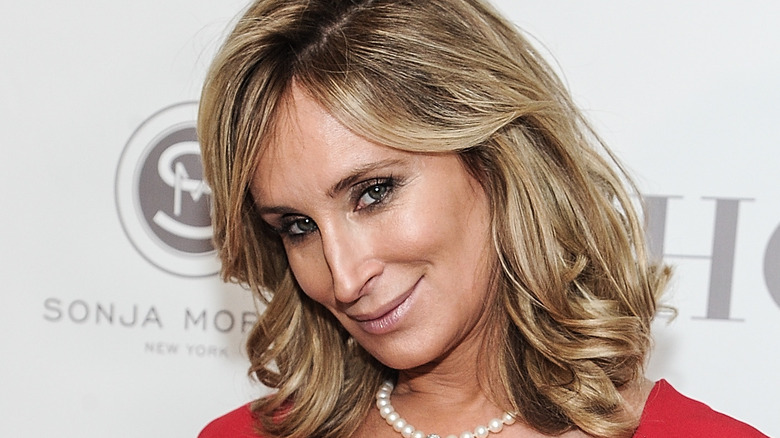 Daniel Zuchnik/Getty Images
While there have been plenty of juicy relationships that have panned out on "The Real Housewives of New York," there was one that didn't get air time that has us particularly intrigued. Sonja Morgan got romantic with none other than Billy Idol. Yes, the Billy Idol. She dropped the bombshell revelation in an interview with the New York Post in 2011 when asked who some of her famous exes were. "[John] McEnroe, Prince Albert, and there were some Billy Idol days and there was ... you know, I had a nice time. Dating is a strong word for some people," Sonja confessed. "I mean, if you see me out to dinner with Charlie Rose, it doesn't mean I'm hitting that, you know?" Wow.
Sonja also opened up about the tryst with Paper Mag (via Bustle) that year. "I went out with Billy for a while. That was nice ... It was scary because he was dating Perry Lister, she had red hair and was like six feet tall. He's a vegetarian and a very nice man."
Idol is in the company of Sonja's other famous suitors, who also includes Owen Wilson. "Tinsley [Mortimer] said her celebrity crush was Owen Wilson, and I thought she said she dated him," Sonja told Entertainment Weekly. "I go, 'Oh! I dated him, too!'" It seems like Sonja was quite the man's lady and we're not going to lie ... we love hearing about her escapades.