RHOP: How Mia Thornton Met Her Husband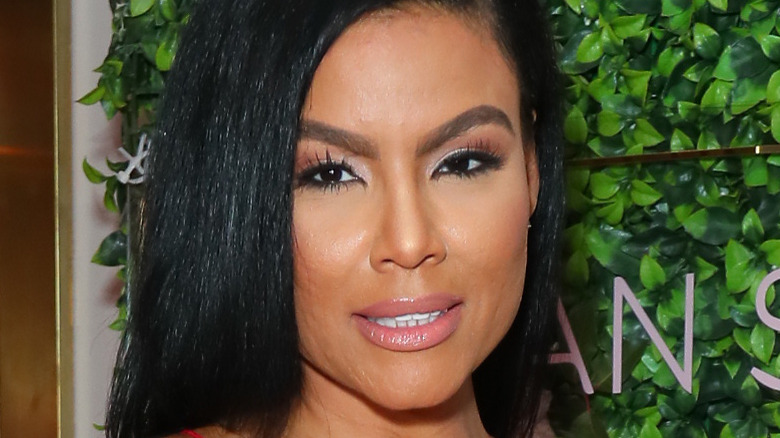 Leon Bennett/Getty Images
Season six of Bravo's "Real Housewives of Potomac" is placing heavy emphasis on keeping it real. The first three episodes boast full transparency, as professor-slash-entrepreneur Wendy Osefo kicked off the season with her nude interlude party to debut her new plastic surgery enhancements. She introduced "Happy" and "Ness" to the ladies, and even admitted to undergoing surgery on her butt. Despite Wendy's naked truth (no pun intended), none of the ladies were prepared for "RHOP" newbie Mia Thornton's honesty. Mia voluntarily revealed that she's gone under the knife in the past for a lot of body parts. She also shared that she gets "Botox every four weeks" and regularly gets filler injections.
Mia's open book policy isn't exclusive to her plastic surgery transformation — the reality star is quite comfortable talking about her relationship with her husband, Gordon. While attending Karen Huger's love party, Mia and Gordon admitted to hooking up in a bathroom at a Waffle House restaurant. Interesting, right? This "certified boss" is all about owning her truth, and she's not afraid to admit exactly how she met her husband.
Mia Thornton met Gordon Thornton at a strip club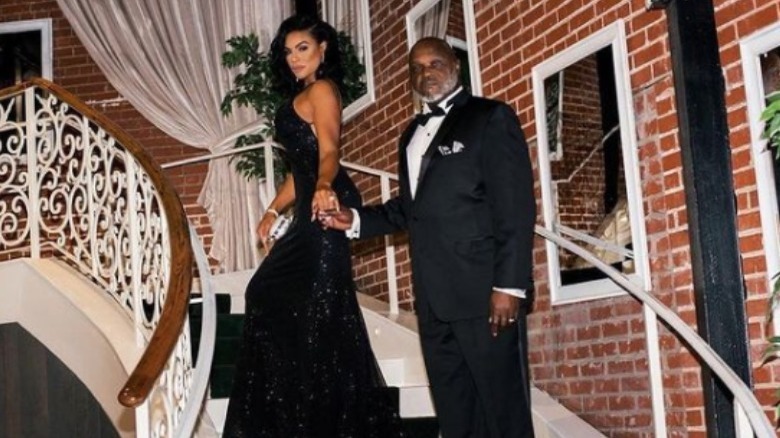 Mia and Gordon Thornton's relationship is unconventional — even the way the two met is pretty intriguing. The lovebirds revealed at Karen Huger's event that they met at a strip club when Mia worked as a bartender. "The reason why we became friends is because we partnered and served on the same board for a non-profit organization to raise money for Haiti," Mia later explained to E! News. "We were raising money for the cause. One of the ladies, one of the original founders of the organization, she worked there—not as an entertainer, but in the admin office and so she did use the facility in order to raise money. They serve steak dinners and then the proceeds went to the organization."
The rest of the Potomac ladies, however, weren't convinced. Wendy tweeted on July 18, "First you don't know your age, then within 24hours you go from her having a 'good heart' to 'just a pretty face', then you say you're a bartender when we all know you're a stripper. So many lies... but go off sis." Ashley Darby also suggested that Mia's strip club days resulted in her getting her lady parts worked on.
In the following episode, Mia insists that she was never a stripper. "Well honey I don't do a pole – it's a Gentleman's Club, so it's a 5-star restaurant and they don't have a pole because they don't want the stigma and the girls wear long gowns," she told Karen. "Most of the time, my clients didn't want me to take my clothes off, they just really wanted to pay me for my time." Mia's TMI moments may be too much to handle for some of the ladies, but it's definitely a breath of fresh air.