What Is Jamie Watson's Relationship Like With His Sister-In-Law Britney Spears?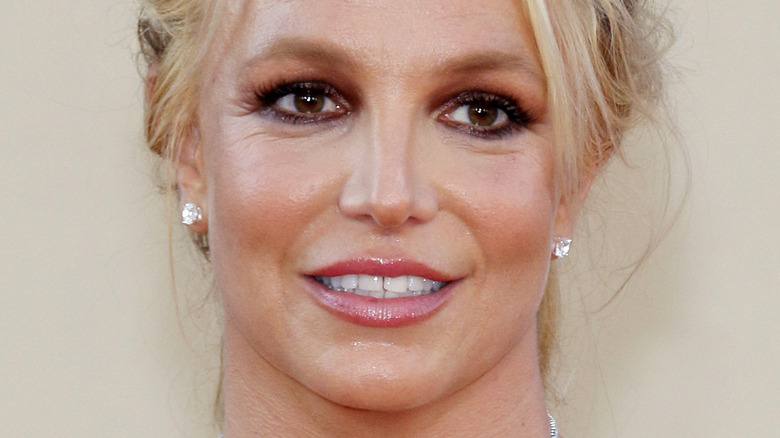 Shutterstock
Britney Spears' ongoing public conservatorship battle is making progress as the pop star was granted permission to hire her own lawyer, former federal prosecutor Mathew Rosengart. Rosengart officially filed a petition on behalf of the "Circus" singer requesting that her father, Jamie Spears, be removed from the position, per NPR.
Jamie Spears has been in charge of her money and financial decisions since 2008. The "Lucky" singer's younger sister Jamie Lynn was also named as a trustee of her estate in 2018. In 2020, the "Zoey 101" star asked for control of the money in a trust that was set up in 2004 specifically for Spears' children, Sean Preston, 15, and Jayden James, 14, per BBC.
The 39-year-old mother of two described the details of her abusive conservatorship situation, revealing that "[n]ot only did my family not do a goddamn thing ... My WHOLE family did nothing...I would honestly like to sue her family." Jamie Lynn Spears took to her Instagram Stories to defend herself. In July, the "Crossroads" star shared an Instagram post where she bashed both her dad and sister. In the post, Spears wrote, among many other criticisms, "I don't like that my sister showed up at an awards show and performed MY SONGS to remixes !!!!! My so-called support system hurt me deeply !!!!"
But where does Jamie Lynn's husband of seven years, Jamie Watson, stand with his sister-in-law, Britney? Read on to find out.
Britney Spears' brother-in-law was caught looking at her Instagram account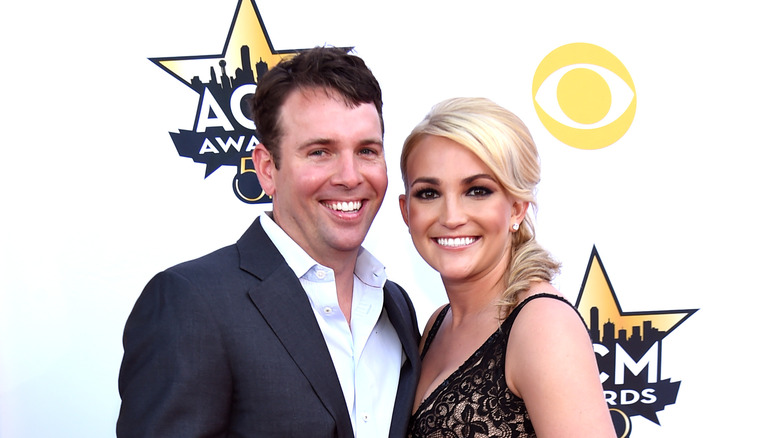 Rick Diamond/acm2015/Getty Images
Jamie Lynn Spears' husband, Jamie Watson, spoke out in defense of the Grammy winner. "I can assure you her family loves her and wants the best for her," Watson told The New York Post. "I wouldn't be around people who weren't. Who wouldn't want to be in support of Britney?"
Many fans were skeptical of Watson's comments, with one user tweeting, "Even just by making this statement, Jamie Lynn's husband is proving he is not in support of Britney," they wrote. "You can't support Britney while also calling into question the statements she made about her family during her testimony. What a walking and talking contradiction. #FreeBritney"
Jamie Lynn posted a bikini selfie on her Instagram account, and fans caught her husband in the foreground of the post looking at his sister-in-law's Instagram account. The post he was looking at showed the page of a book, which read: "Kindness. Do you know what really turns me on? What I find incredibly sexy? Kindness," per Page Six. Fans noted that this particular post came in between two topless posts that Britney had shared. "Not Jamie Lynn's husband checking out the book post in between Britney's t**ties, how embarrassing," a fan tweeted. Another superfan wrote, "Jamie Lynn husband looking at Brit's IG when we all know the recent boob photos dominates us hilarious."
It doesn't look like the queen of pop and her sister are going to make up any time soon.