Why Kaitlynn Carter And Brody Jenner Were Never Actually Married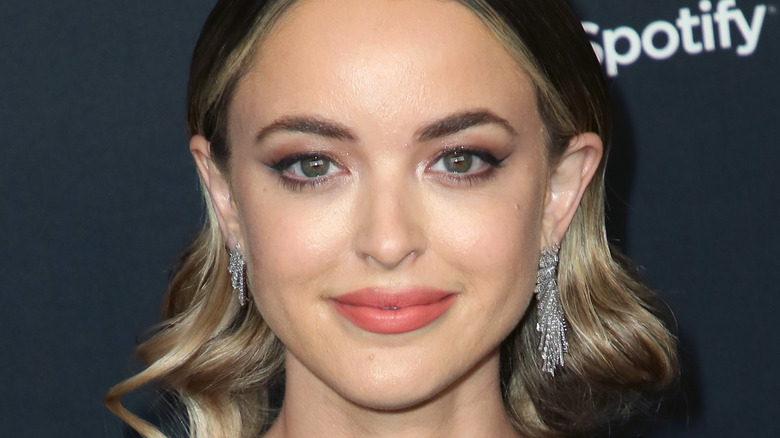 David Livingston/Getty Images
"The Hills: New Beginnings" stars Brody Jenner and Kaitlynn Carter seem like the most chill exes on reality TV, as it appears they really have managed to stay friends. Brody confessed how they're doing it during a confessional interview for Season 2, saying (via ET Online), "We're not gonna be together, but let's still be in each other's lives. Let's still maintain a friendship and a love. We've been able to do that." Wow! 
Brody and Kaitlynn have been in each other's lives for quite some time; meeting at a party in 2013. They immediately began dating and were engaged by 2016, before tying the knot two years later with a destination wedding in Indonesia. The Jenners' first year of marriage was put in the spotlight during Season 1 of "The Hills: New Beginnings," especially when it came to the open nature of their relationship, with Brody revealing that he hooks up with other women. 
Another area of their life under speculation was the legitimacy of their marriage since they wed outside of the country. When questioned about the legality by co-star Spencer Pratt, Brody appeared to brush it off, responding, "There's a lot of legality involved. I mean, I don't believe in the whole signing part of it, but everything else, I'm with it." He added, "We're fine with the way our marriage is set up." Of course, the two eventually split, leading some fans to wonder if they knew their relationship was doomed.
Kaitlynn and Brody wed outside the U.S.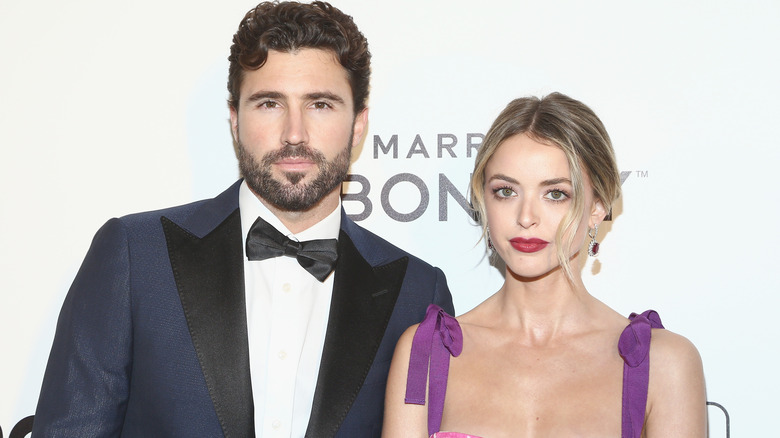 Tommaso Boddi/Getty Images
"The Hills: New Beginnings" stars Kaitlynn Carter and Brody Jenner have managed to remain friends after going their separate ways romantically. It may have helped that the two were never actually married, despite a 2018 wedding in Indonesia. Since it was outside the U.S., it was up to them to make it legal back home, which was something they'd never "gotten around to," as Kaitlynn explained, per ET Online. 
Kaitlynn spoke on it during Season 1, saying (via ET), "We started talking about getting our license here in the States, but we had a lot of like, financial things that we needed to work out." She continued, "We realized ... we just want to focus on being excited about Indonesia ... so let's just deal with it when we get back. But we haven't gotten around to it yet." Brody echoed that, telling best friend Spencer Pratt, "We met with attorneys and s*** two weeks before we left for Indonesia. Then we got married ... and ever since then, we've been incredibly busy." He continued to push it off, adding, "We just haven't gotten around to doing the whole courthouse."
The two eventually split, which was probably easier since they weren't legally bound. However, Kaitlynn continued to defend their matrimony, writing in Elle, ​​"The legitimacy of that marriage has become a matter of public debate, but for he and I, it was very real." Well, it's clear they'll always share a connection!