Piers Morgan Lashes Out About Simone Biles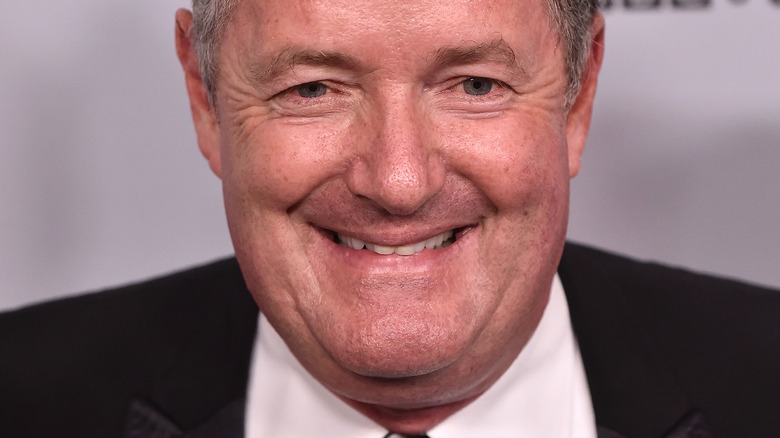 Shutterstock
Piers Morgan does not shy away from speaking his mind — who could forget his comments about Meghan Markle and his subsequent departure from "Good Morning Britain" in March? Now he's under fire for what he said about Simone Biles.
Biles shocked the world at the Tokyo Olympics when she withdrew from the women's gymnastics competition due to a "medical issue," per People. She later clarified that she was dealing with a "mental issue," telling reporters, "You have to be there 100%. Once I came out, I was like, 'No. My mental is not there,'" per ESPN. She was proud of her teammates stepping up in her absence, as she wrote on Instagram, "You girls are incredibly brave & talented! I'll forever be inspired by your determination to not give up and to fight through adversity! They stepped up when I couldn't. Thanks for being there for me and having my back!"
Biles said she is using July 28 as "a mental rest day," according to ESPN, and would then decide if she will continue to compete, adding, "We're going to see about Thursday," referencing the women's all-around final. According to Olympics, she has now withdrawn from that day too. Meanwhile, Morgan is taking her to task for her withdrawal. Keep reading for more details.
Piers Morgan has words for Simone Biles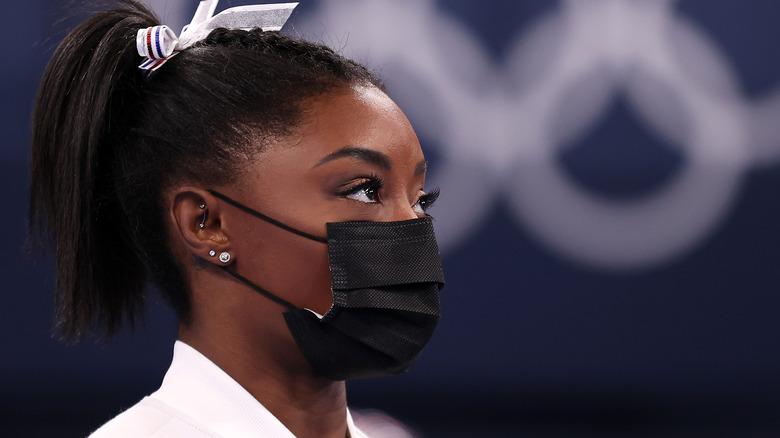 Laurence Griffiths/Getty Images
Piers Morgan had (surprise, surprise) some thoughts in response to Simone Biles withdrawing from the gymnastics competition in the Tokyo Olympics. He penned a lengthy statement to the Daily Mail and recalled an interview with Biles two years ago on "Good Morning Britain" where he thought she would "self-combust" on set due to her "self-confidence." When he asked who would beat her at the 2020 Olympics, gymnast Max Whitlock interrupted with, "No one." However, Morgan claims she beat herself, saying her quitting "staggered me."
"You're not just at these Games for yourself, Simone. And when you quit, you were performing as part of a gymnastics team, not yourself," he wrote. Morgan added that the Olympics are not just about fun, there's actually a lot of hard work involved. "The Olympics are the pinnacle of sport – the ultimate test of any athlete. They're supposed to be very hard and very tough, physically, mentally, and any other way you care to name," he continued. Although Biles said her younger self would have kept going (per the outlet), Morgan fired back with, "It's not worth it to push yourself through a wobble to win Gold for your younger teammates who've never tasted such Olympic glory?"
Morgan then commended her teammates for stepping up. He wondered what was "heroic or inspiring about quitting on your team and country in an Olympics" and called Biles "too great a champion to be labeled a quitter."