Inside Trisha Paytas' Relationship History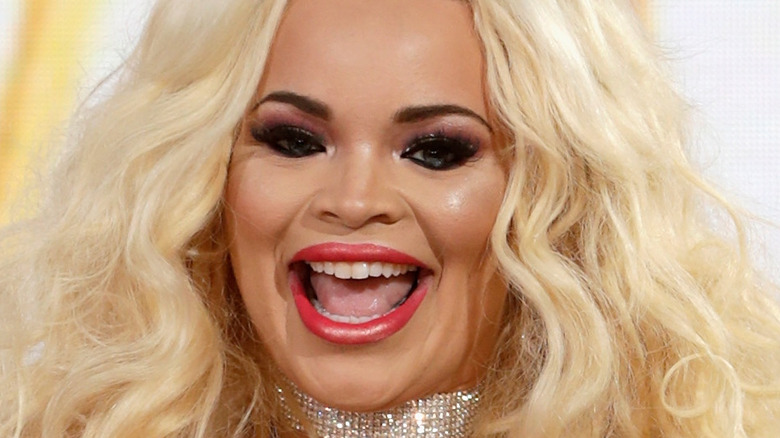 John Phillips/Getty Images
Over the years, YouTube and television personality Trisha Paytas, who is non-binary, has had their fair share of controversy and success. Since making their mark as an online sensation, Paytas has gotten engaged to Moses Hacmon, an Israeli architect. As previously reported by The Tab, Paytas first expressed interest in Hacmon while making an appearance on the H3 Podcast in March 2020. That same month, they announced they were dating and continued to express their love for one another throughout the year. On Christmas Day in 2020, Paytas informed fans in a YouTube video that they had gotten engaged a week earlier at Imperial Sand Dunes, California. As of this writing, the pair has yet to walk down the aisle.
Prior to forming a romance with Hacmon, Paytas had several other love affairs. As noted by Ranker, one of their longest relationships in the public eye was with "Sixteen Candles" actor Anthony Michael Hall from 2008 to 2013. In a tweet shared in 2017, Paytas didn't exactly have kind words to say about Hall. "Remember the time I f***ed Anthony Michael hall for 5 years and he kept giving me stds ?" they wrote. The same year they broke up, Paytas was said to have had an encounter with "Back to the Future" star Crispin Glover. However, not much came out of it.
Interested to know about who else Paytas has had relationships and flings with? Keep reading to find out.
Trisha Paytas has had a number of high-profile relationships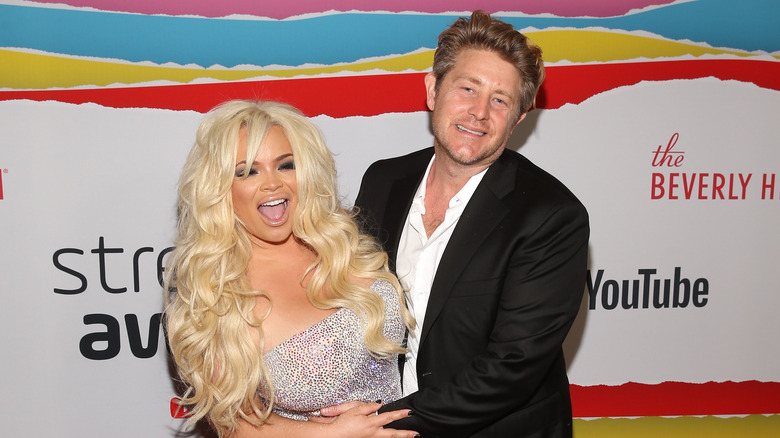 Jesse Grant/Getty Images
According to Ranker, 2013 was a busy year for Trisha Paytas as they formed a relationship with actor Roger Bart. The duo remained a couple for roughly two and a half years, calling it quits in 2015. Unlike their ex Anthony Michael Hall, Paytas had better words to say about Bart on Twitter in 2017. "Remember that time I f***ed Roger bart for 3 years ? I miss that," they wrote, adding an eggplant emoji.
The following year in 2016, Paytas hit it off with WWE wrestler Dolph Zigger. However, Paytas wasn't pleased when he stood them up on a date. In a now-deleted YouTube video shared in June 2017, Paytas took several jabs at Zigger, calling him a "cocky a**hole," adding, "He's not that hot and honestly I can't remember the sex so it must've not been that good," per Ring Side News.
Paytas and fellow YouTube personality Jason Nash were an item between 2017 and 2019. After staying quiet for a couple of months, Paytas informed their YouTube subscribers that they and Nash were no longer together. "This is a video that could have been made two months ago because we have been broken up for two months," Paytas said (via Dankanator). "He's chosen the route which most of my exes do — they ignore me, and I understand completely." In 2019, Paytas accused former teen heartthrob Aaron Carter of sleeping with them and cheating on his girlfriend at the time, per Hollywood Life.