Simone Biles Has Something To Say About Sunisa Lee's Olympic Gold Medal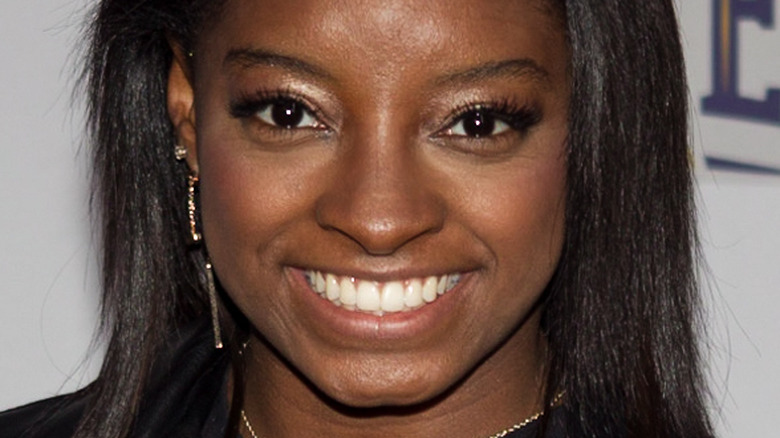 Shutterstock
There has been a lot of buzz around the U.S. gymnastics team during the Tokyo Olympics. Not only were they expected to dominate the competition, but there was also an unexpected twist of events when Simone Biles faltered during the women's team finals and ultimately pulled out of the international games because of her mental and physical state.
In response, Biles' teammate, Sunisa Lee, spoke out about the situation. Taking to Twitter, she wrote that she has "never been prouder to be a part of such an amazing team with an amazing group of girls," referring to Biles as well as Jordan Chiles and Grace McCallum. Lee added, "[W]e stepped up when we needed to and did this for ourselves. we do not owe anyone a gold medal, we are WINNERS in our hearts."
Now, Lee has gone on to earn a gold medal in the individual all-around competition, and Biles sent out a message about her teammate's win that you definitely need to read.
Simone Biles could not be more proud of Sunisa Lee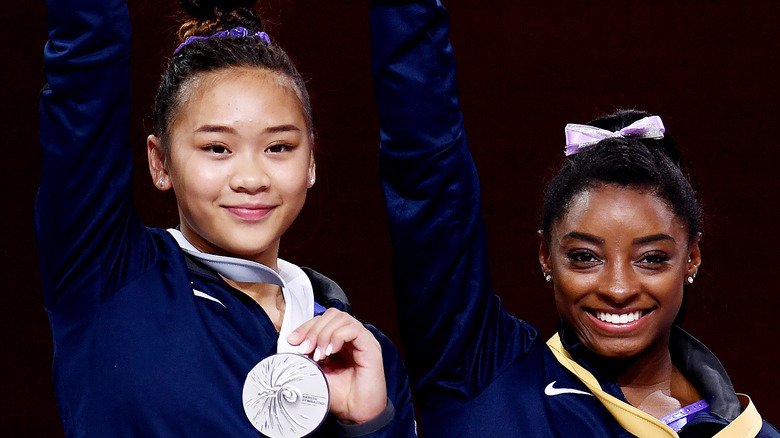 Laurence Griffiths/Getty Images
Simone Biles is likely feeling a lot of mixed emotions when it comes to what she's been dealing with at the Tokyo Olympics. But one thing that she's feeling is extreme pride for her gold medal-winning teammate, Sunisa Lee. "CONGRATS PRINCESS," Biles wrote on Instagram following Lee's win along with a heart and star emojis. Adding that her fellow world-class gymnast "absolutely killed it" along with a photo of the pair together, Biles went on to write, "OLYMPIC CHAMPION RIGHT HERE !!! So so so beyond proud of you!!!!"
While that's obviously incredibly sweet, it turns out that the praise didn't end there. People notes that Biles also took to her Instagram Stories to share a shot of Lee with her new gold medal and to write, "Yessssss bbbbbbbyyy the queen has arrived."
Fans were clearly loving what they were seeing, with one social media user writing, "Women supporting, empowering, and lifting up other women. Two champions!" Another admirer added, "She did phenomenal! And youuuu, Miss Simone, are an American Hero ... so much love for you."