Simone Biles Has A Message For Critics After Her Olympics Exit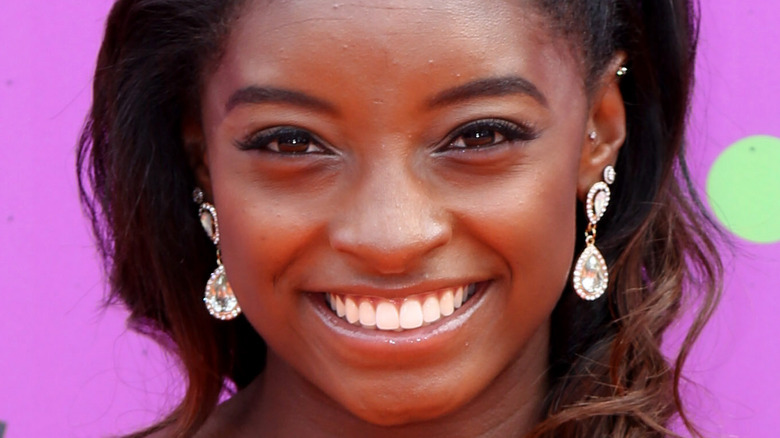 Shutterstock
There's no doubt that people were shocked when Simone Biles, one of the top athletes in the world, stepped back from the Tokyo Olympics in two events after facing unexpected issues that were affecting her mentally and, in turn, physically. During the women's gymnastics team finals, Biles experienced what is known as the "twisties," per NBC News, meaning that she wasn't able to tell where she was while in the air. Obviously, that can be extremely dangerous.
"You have to be there 100%," Biles explained, according to ESPN."If not, you get hurt. Today has been really stressful. I was shaking. I couldn't nap. I have never felt like this going into a competition, and I tried to go out and have fun. But once I came out, I was like, 'No. My mental is not there.'"
While many have been supporting the gymnast — including Suni Lee, Biles' teammate who won gold in the individual all-around after Biles withdrew — there are others who have been criticizing her decision. And to them, Biles has something to say. Read on to find out exactly what that is!
Simone Biles shut down the idea that she 'quit'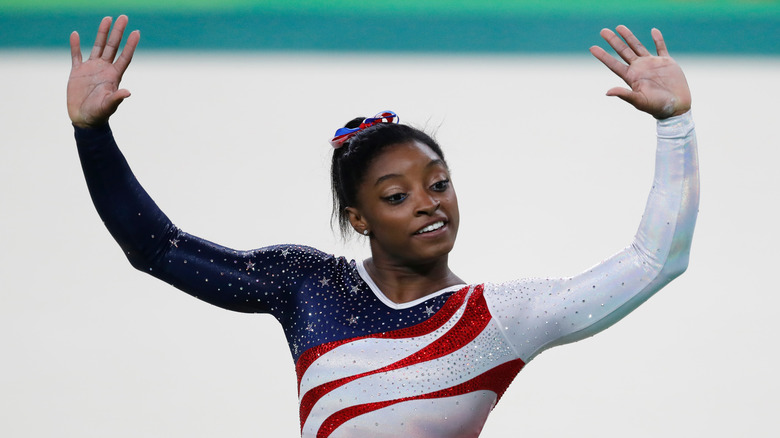 Shutterstock
Simone Biles is doing what's best for both herself and her team, and she isn't about to put up with anyone who says otherwise. As the chatter around the beloved athlete's withdrawal from several events continues to buzz, she took to her Instagram stories to specifically address people who have been criticizing her decision. "For anyone saying I quit. I didn't quit, my mind & body are simply not in sync as you can see here," Biles wrote (via People). "I don't think you realize how dangerous this is on hard/competition surface nor do I have to explain why I put health first."
Noting that "physical health is mental health," she explained, "I didn't have a bad performance & quit. I've had plenty of bad performances throughout my career and finished the competition. I simply got so lost my safety was at risk as well as a team medal." Going on to add that her teammates "stepped up and killed the rest of the competition & won silver," she then called them "QUEENS!!!"
Biles also explained that she hadn't been experiencing the competition-ending issue while still in the U.S., and by the time she stepped back, "NO an alternate was not allowed to be placed in [her] position for you 'know it alls.'" Saying that she made her safety and health as well as her teammates' chances at a medal her priorities, she clearly didn't make her decision lightly or selfishly.