How Dolly Parton Really Feels About Britney Spears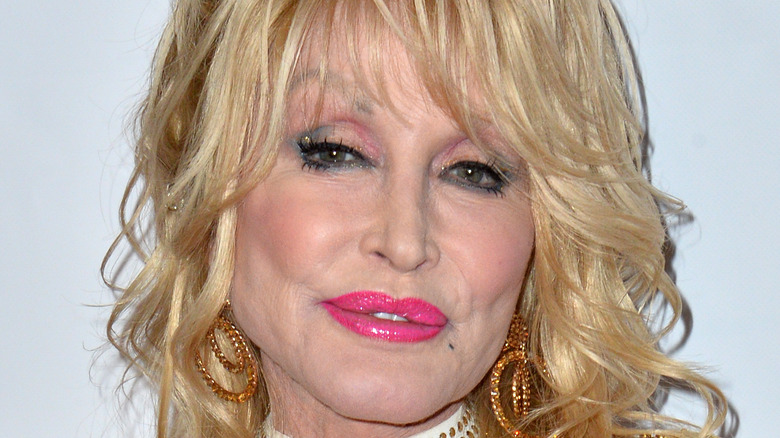 Shutterstock
The #FreeBritney movement isn't just made up of adoring fans — dozens of celebrities have come out in support of the pop star after her shocking testimony about the allegedly abusive conservatorship she's been under for the last 13 years.
Among the many stars that have shown support is Madonna, who collaborated with Spears on "Me Against the Music" and shared that infamous kiss with her at the 2003 VMAs. On her Instagram story, Madonna expressed her disgust at the situation, in which Spears alleged she isn't in control of her birth control choices and has been forced to perform. Per People, Madonna wrote, "Slavery was abolished long ago! Death to the greedy patriarchy that has been doing this to women for centuries. This is a violation of human rights! Britney, we coming to get you out of jail!" 
Christina Aguilera, who knew the Grammy winner since the pair were teens, tweeted her support alongside a picture of the two. "It is unacceptable that any woman, or human, wanting to be in control of their own destiny might not be allowed to live life as they wish," the "Reflection" singer wrote.
Dolly Parton also had something to say about the "Toxic" singer. Read on to find out what she said.
Dolly Parton said she 'understands where [Britney's] coming from'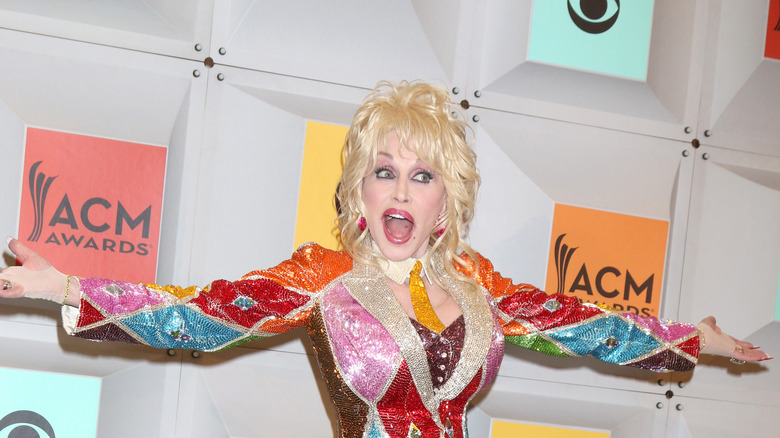 Shutterstock
Dolly Parton made a solo appearance on "Watch What Happens Live" with Andy Cohen to promote her first-ever fragrance, Dolly – Scent From Above. Cohen asked the Queen of Country a viewer question, who wondered what she thought about the whole Britney Spears conservatorship situation.
"Well, I try to not get involved in other people's business. I think she's a wonderful artist and I think she's a wonderful girl. I only wish her the best," the "9-to-5" singer began. "And I understand all those crazy things. I went through a lot of that myself through a big lawsuit in my early days with Porter Wagoner trying to get out on my own. So I understand where she's coming from and how she feels. So I hope that all turns out the way that it should."
The lawsuit Parton is referring to came about because Wagoner sued the "Jolene" singer for millions for an alleged breach of contract in 1979. "'It took me a while to pay it off," Parton explained. "But he got the first million dollars I ever made."
Hopefully something good will come out of all this for Spears, like it did for Parton!