Who Is David Faber's Wife, Jenny Harris?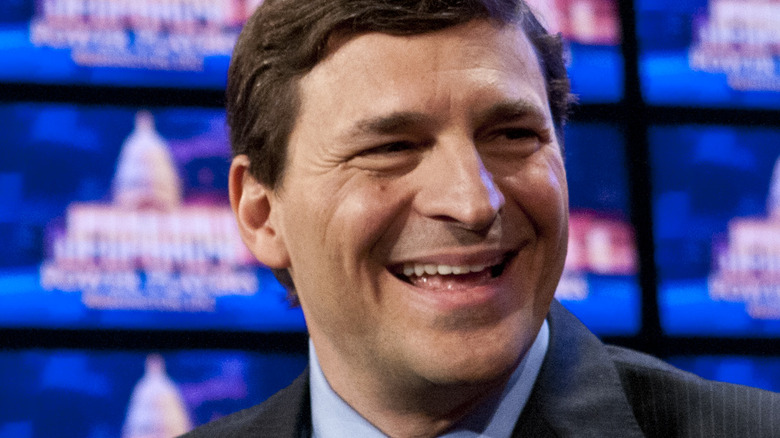 Kris Connor/Getty Images
CNBC viewers probably recognize co-anchor David Faber most from the network's acclaimed documentaries and long-form program, "Squawk on the Street," which he not only co-hosts but also produces. The financial journalist and market news analyst joined the CNBC network all the way back in 1993 and has remained there ever since.
Besides his work on "Squawk on the Street," Faber also delivers the news while providing analysis during the day on the "Faber Report." According to his CNBC bio, "Faber has broken many big financial stories, including Disney's deal to buy most of Twenty-First Century Fox's assets, the massive fraud at WorldCom and Rupert Murdoch's unsolicited bid for Dow Jones." He's also won Loeb, Emmy, Peabody, and duPont awards for reporting in ten documentaries for the network.
Outside of his work at CNBC, Faber has written best-selling books about finance. "The Faber Report," was published in 2002, and his second book, "And Then the Roof Caved In," was published in 2009. Faber is also the next celebrity on deck to guest host "Jeopardy!" He will get his chance behind the podium from August 2 to August 6 after LeVar Burton's stint, according to the show's website. Faber is a former "Celebrity Jeopardy!" champion himself. It's clear that the news anchor has a ton of impressive professional accomplishments but what about his personal life? Let's get to know his wife, Jenny Harris, who is quite impressive in her own right.
Like her husband, Jenny Harris is also a journalist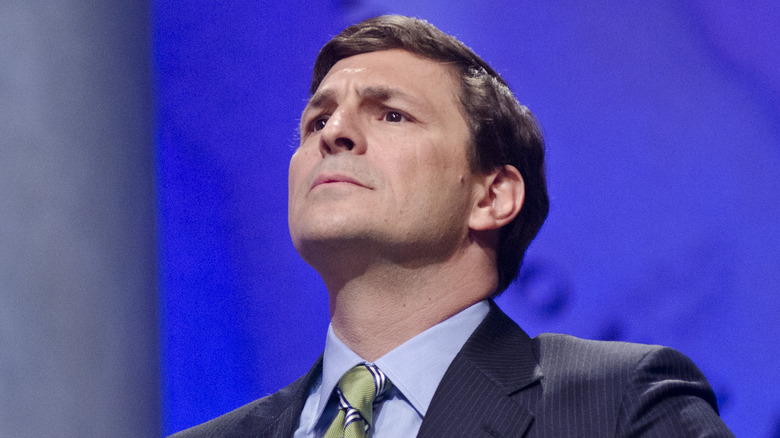 Kris Connor/Getty Images
Jenny Harris is more than just David Faber's wife in that she has her own successful career. Like her husband, Harris works in the news field as a business journalist. According to The New York Times, she was the executive producer of the CNN show "Moneyline News Hour" in New York. Married Celeb reports that she has also contributed to several news magazines such as Nature, Archives of Disease in Childhood, and Reuters. Most recently though, she worked for Fox Business as an executive producer of the editorial news program, "Lou Dobbs Tonight,'" which was eventually canceled earlier this year.
It seems that, unlike her husband, Harris prefers to remain behind the scenes and doesn't appear to have public social media. The Cornell graduate has been married to Faber since January 2000. According to Forbes, the couple lives in New York City, but also has a larger home in Long Island, where Faber reported from when he was working for home during the height of the pandemic.
Viewers appeared to love seeing a glimpse into Faber and Harris' personal life. Faber revealed, "It's pretty funny—friends and sources, people I'm on the phone with all day, people I haven't spoken to in a while, the first thing they say is, 'I love your house,'" he told Forbes. It's clear Harris not only has brains but also style. It may help that she comes from quite a creative family!
Jenny Harris' family has worked with some huge names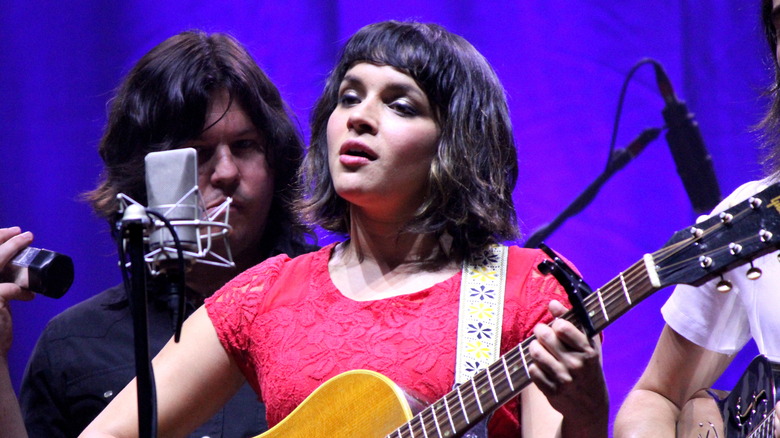 Shutterstock
While her husband David Faber might be the more recognizable name in their relationship, journalist Jenny Harris comes from a famous family of her own. According to The New York Times, Harris' mother is Marie Masters, who played Dr. Susan Stewart on the CBS soap opera "As the World Turns" from 1968 until 2010. She also wrote for the show and starred in the 1984 horror film "Scream for Help," per her IMDb. She opened up to Soap Opera Digest about how the business changed since she started in the 60's, saying, "Our society has gotten so crazy and really on the edge of everything I grew up to believe was just not moral. I grew up in a whole different time! I've seen a lot of changes, especially on television."
Harris' mother wasn't the only parent in show business. While Harris' father is of counsel to a law firm in New York, he was once a Broadway producer. His show "Side Man," ran on Broadway in 1998 and 1999. He's also an actor who appeared in "Oz" and "Law and Order." Then there's Harris' fraternal twin, Jesse Harris, a singer/songwriter who even won a Grammy award for writing Norah Jones' "Don't Know Why" in 2002. With a famous family and successful career in journalism, it's clear that Jenny Harris holds her own when it comes to being the other half of a true power couple with Faber.