The Real Meaning Behind Billie Eilish's 'Everybody Dies'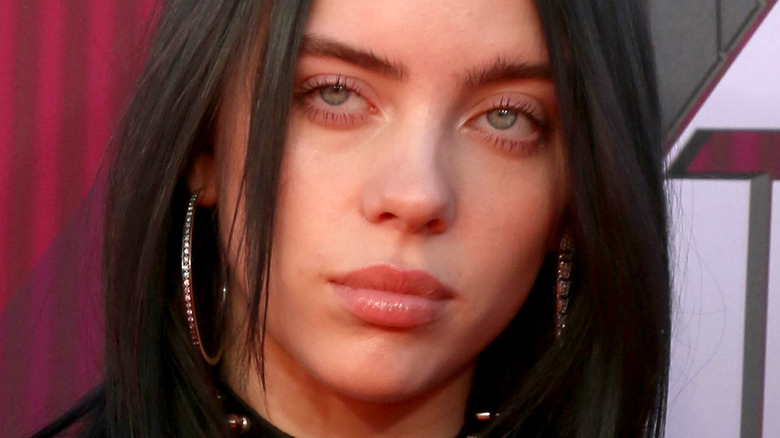 Shutterstock
Billie Eilish is looking to cement her status as pop's biggest star with her new album, "Happier Than Ever." Eilish released her second studio album on July 30 after a successful few years. Her debut album, "When We Fall Asleep, Where Do We Go?" swept the Grammys in 2020, winning Best New Artist, Song of the Year, Record of the Year, and Album of the Year (per NPR). The wins were massive but also shocking to the then 18-year-old, who couldn't believe that the Grammy committee voted for her.
"I never thought this would happen in my whole life," Eilish said in her acceptance speech for the Song of the Year Award. "I grew up watching them [the Grammys]. ... I'm so honored and grateful to be here, amongst all of you [fellow artists]. I love you to my core, I grew up watching all of you."
With all the critical and commercial success Eilish experienced with her last album, she's hoping that "Happier Than Ever" can take her career to new heights. The 16-track album has already spawned top 10 hits with "My Future" and "Therefore I Am," but could Eilish score another hit with "Everybody Dies"? Find out what the song is about below.
Billie Eilish's 'Everybody Dies' is about processing grief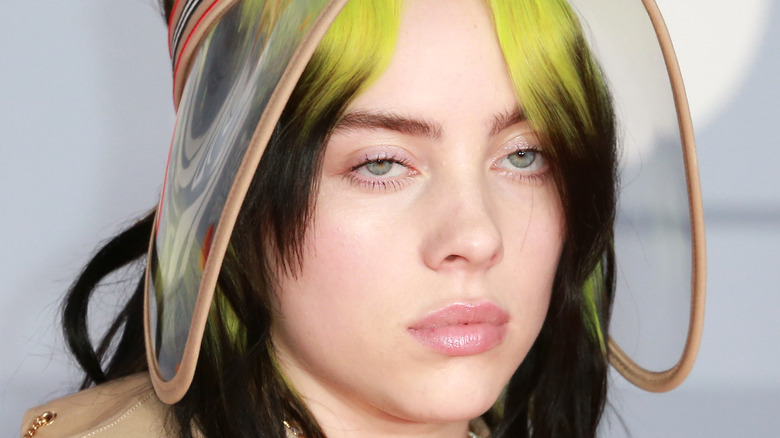 Shutterstock
With the COVID-19 pandemic ravaging the world in 2020, a lot of people had time to reflect on life and death, including Billie Eilish, who sings about her fear of death on "Everybody Dies."
"Everybody dies, surprise, surprise / We tell each other lies, sometimes, we try," Eilish sings at the start of the song, describing the inevitability of death (via Genius). She then contemplates whether staying alive would be a good thing if everyone else is dead, singing, "If everybody goes / You'd still be alone." Later in the song, Eilish says living in fear can sometimes be too much for her. "I don't wanna cry, some days I do / But not about you," she sings, before adding, "It's just a lot to think about / The world I'm used to / The one I can't get back, at lеast not for a while." That could be a reference to the pandemic and the uncertainty it brought to the world.
In the last verse, Eilish notes that everybody fears death, and it's okay to feel sad about it. "You oughta know / That even when it's time, you might not wanna go / But it's okay to cry and it's alright to fold / But you are not alone / You are not unknown," her voice glides over light guitar strumming. "Everybody Dies" may seem too dark to have been written by Eilish, but it was written based on personal experience.
Billie Eilish knows what it's like to experience death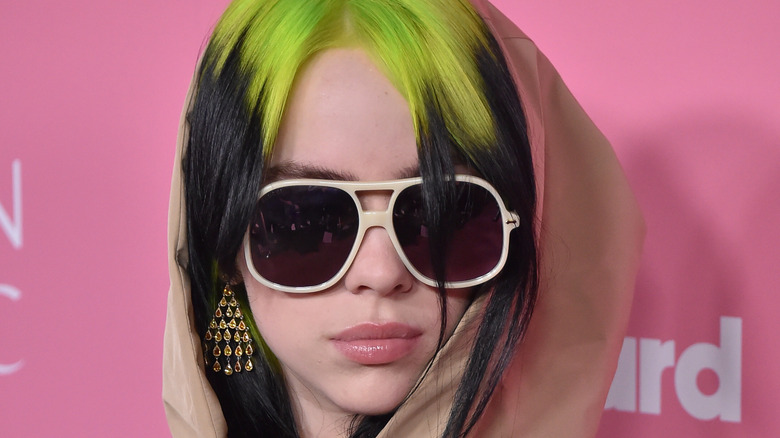 Shutterstock
The motif of death has been present throughout Billie Eilish's songs over the past few years and serves as a reminder to her to take care of herself after seeing her friend overdose as a teen. Eilish revealed during an interview with Vanity Fair in January that when she was 15, a friend of hers overdosed and went to rehab, while "others close to her have died," the magazine reported. Those painful experiences have made Eilish focus on her sobriety and who she hangs out with.
"When I was growing up and I was around my group of friends back then and they would all be drinking and smoking and doing drugs and whatever," Eilish explained to Vanity Fair about how she was able to stay clean. "I think because of the way that my personality is — I'm a very strong-willed person, and I think at the time I was very alpha — I'm coming to realize that I may have felt a feeling of superiority." She also joked that she's not a big partier and "can't really go...anywhere" without being recognized.
Still, Eilish wants people to know that she, too, fears death on "Everybody Dies," revealing to Spotify (via Genius), "It makes me happy and sad at the same time that all things come to an end."