The Injury That Changed Everything For Britney Spears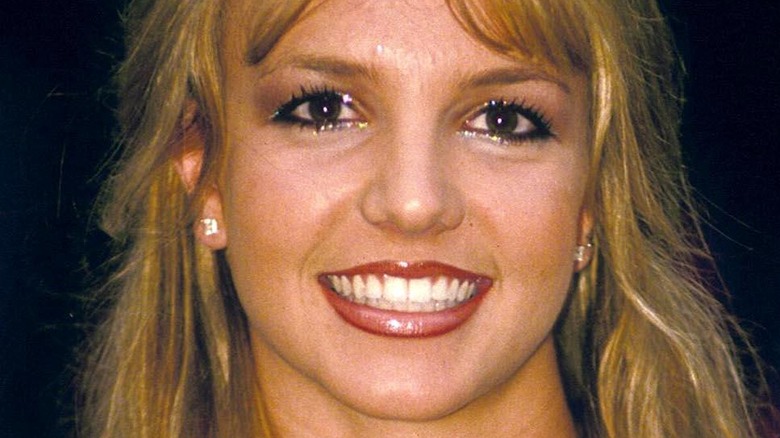 Brian Rasic/Getty Images
For a period of time in the late 1990s and early 2000s, Britney Spears was on top of the world. She went from being a Mouseketeer to being a pop superstar, and fans ate up her success at every turn. 
In 2001, Spears gave an interview to "Good Morning America" that would be met with a firestorm of controversy if it were released today. Journalist Don Dahler introduced Spears as "Lolita on aerobics," and then went on to interview her before her American Music Awards performance. She seemed to be gobsmacked by the level of her fame. "I don't think it really proves anything," she said. "It's just me, doing my thing, and having fun." 
Then in 2004, Spears suffered an injury that changed the game for her. After this injury, nothing was ever the same — and some fans believe that this kicked off a chain reaction that ultimately landed her under conservatorship. Keep scrolling to find out more details.
Britney Spears had knee surgery in 2004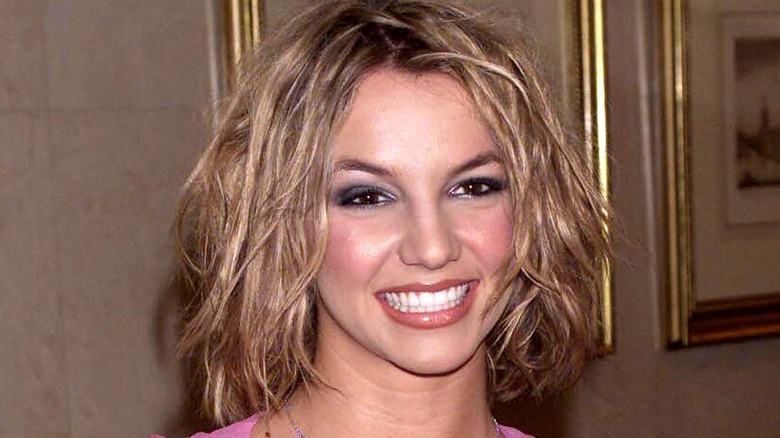 Dave Hogan/Getty Images
In 2004, Britney Spears was shooting a music video for her single, "Outrageous," on the streets of Queens, New York. According to Entertainment Weekly, it was during this shoot that she suffered a knee injury — the second injury of its kind — and she had to be taken to the hospital. While there, she was given an MRI, where floating cartilage was discovered in her knee. 
While a spokesperson for Spears told Reuters that it was "an old knee injury," MTV News reported that it was her second knee operation in five years. In 1999, Spears was sidelined for a month after she underwent knee surgery for the first time. "I want to thank my wonderful fans and all of the people who have offered their love and support during this time," she said in a statement at the time. 
Unbeknownst to Spears at the time, these two surgeries may have been the beginning of the end. Read on to find out how — and why.
Why the timing of the knee injury may be significant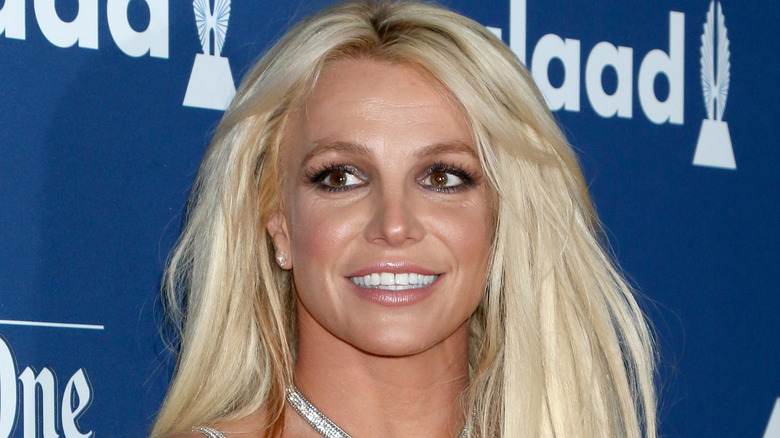 Shutterstock
According to Page Six, the documentary "Framing Britney Spears" showed how Britney Spears' conservatorship — which was put into place in 2008 — kicked off after a series of tragic events. In January 2008, after Spears concluded her divorce from Kevin Federline, she locked herself in the bathroom with her children. Just one month later, she was placed under psychiatric evaluation, and Spears' father Jamie successfully petitioned for an emergency conservatorship over his daughter. In October of that year, the conservatorship was made permanent. 
Page Six also revealed that Spears was accused of having a substance use problem dating back to 2004, which was the same year that Spears underwent the second knee surgery. Is it possible that the two events are interconnected? Did Spears' substance use perhaps start with prescription painkillers given to her to alleviate the pain from the surgery? Of course, it's not fair to jump to any conclusions, but the timing still seems noteworthy.
While it's doubtful that we'll ever know the full truth of the matter, what we do know is that now seems as good of a time as any to #FreeBritney.