The Real Reason A Scarlett Johansson Movie Is Being Halted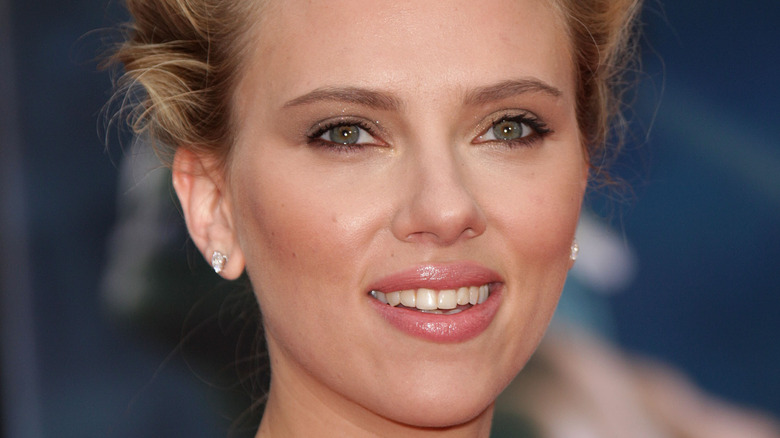 Shutterstock
Hollywood superstar Scarlett Johansson has undergone a stunning transformation over the years, and while she's a huge name, you won't find her anywhere on social media. Johansson explained her unconventional opinion on the subject with Interview Magazine in 2011. ​​"I don't have a Facebook or a Twitter account, and I don't know how I feel about this idea of, 'Now, I'm eating dinner, and I want everyone to know that I'm having dinner at this time...' That, to me, is a very strange phenomenon," she said, adding that she doesn't want people having access to her personal life.
While she's clearly not raking in cash from sponsored content on Instagram, Johansson has still amassed a considerable net worth. With so much going for her, it might come as surprising news that Johansson is suing Disney for a breach in her contract and the issue seems to revolve around money. Following that, more news broke that a new movie involving Johansson is being postponed for now. Here's the story.
The Scarlett Johansson project that's getting nipped in the bud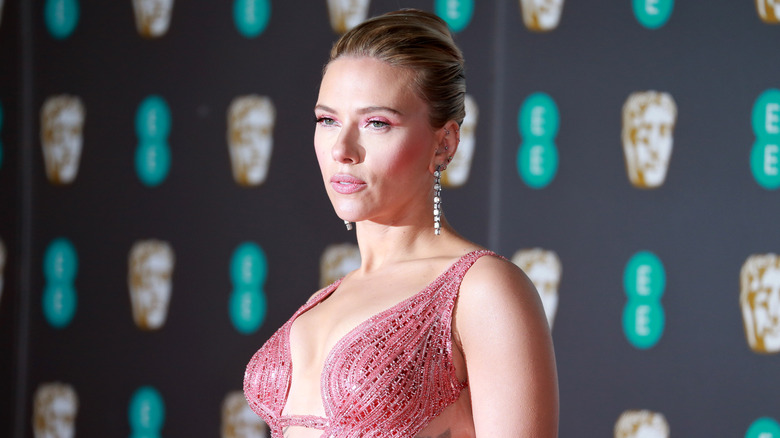 Shutterstock
In June 2021, it was announced that Scarlett Johansson would be producing a film based on the famous Disney Park ride, "The Twilight Zone" Tower of Terror, according to Collider. While only in early production, the outlet noted that the script was to be written by "Toy Story 4's" Josh Cooley. The entire production was slated to be a huge deal, made even grander by the fact that Johansson was hot off the heels of her double Oscar nominations for "Jojo Rabbit" and "Marriage Story."
It's actually not the first Disney film made based off of a ride. According to People, the "Pirates of the Caribbean" franchise came from a Disney Park attraction and the 2021 film "Jungle Cruise," featuring Dwayne Johnson and Emily Blunt, also came from a similar concept. Despite the promise of another production generated by the same inspiration, it looks like a "Tower of Terror" film is going to be canceled — or at least halted for now. Keep reading for the surprising details.
Disney slams Scarlett Johansson in the wake of the lawsuit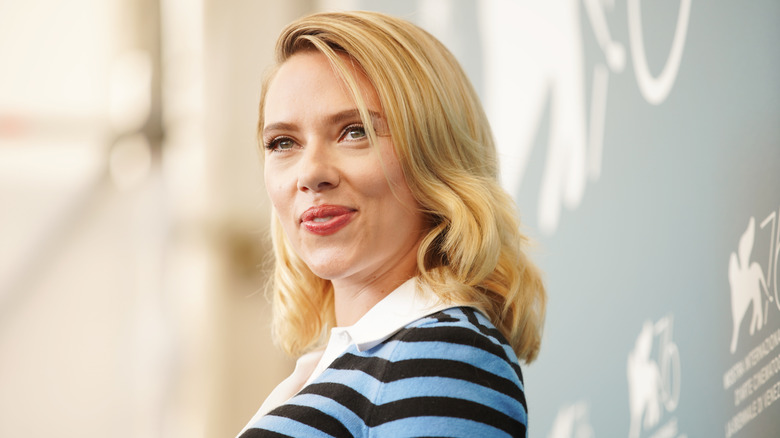 Shutterstock
"Tower of Terror" has been halted, according to We Got This Covered, because Scarlett Johansson sued Disney over their hybrid release of "Black Widow." According to the BBC, Disney released the film via streaming as well as in theaters, but Johansson claims this went against her contract and resulted in a huge loss of earnings. The superhero movie was created by Marvel Studios, which is owned by Disney, and Johansson expected a "theatrical release," meaning there would be a longer period of time before the film hit streaming platforms. The BBC notes that a traditional time lapse was 90 days before the new film would begin streaming. 
Disney shot back, noting that Johansson had already earned additional compensation, as well as the $20 million owed her. They also offered a rather scathing rebuttal, saying that Johansson's lawsuit was "especially sad and distressing in its callous disregard for the horrific and prolonged global effects of the Covid-19 pandemic." Disney wasn't exactly wrong in mentioning the pandemic; many theaters have not yet reopened, so streaming a new movie became one of the only ways to offer access. 
However, as "We Got This Covered" also noted, it's not like Disney is going to continue with the "Tower of Terror" after this go-around and open the door to "another potential point of contention between the warring parties."