Why You Won't Find Scarlett Johansson On Social Media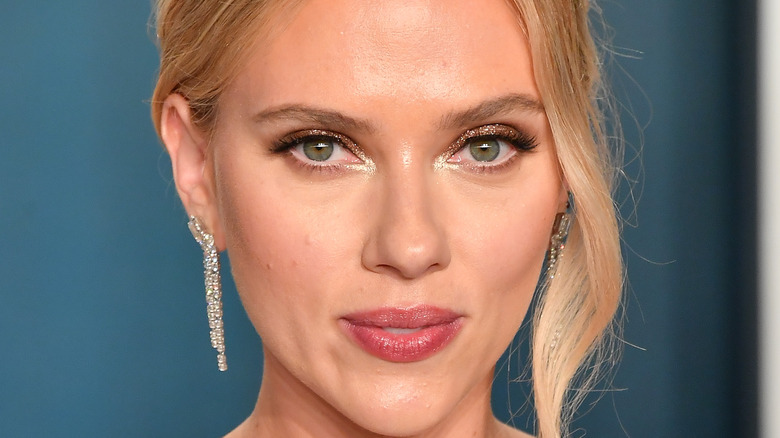 Allen Berezovsky/Getty Images
Actor Scarlett Johansson has been one of Hollywood's hottest stars for almost three decades, shooting to fame in 2003 with her performance in "Lost in Translation." Over the years, Johansson has won a BAFTA award, and was recently nominated for two Academy Awards in 2020 for her roles in "Marriage Story" and "Jojo Rabbit."
It's clear that Johansson's star power isn't letting up, particularly with the release of her starring role in Marvel's "Black Window." The "Her" star has been playing the "Black Widow" for 11 years, but is now passing the baton to fellow actor Florence Pugh. As for her exit, Johansson revealed to "Good Morning America" (via HypeBeast), "I've had an incredible decade working with my Marvel family. I'm going to miss not seeing them every 18 months or two years, like those kind of milestones I always really look forward to."
Despite a long successful career in Hollywood and being part of one of the most popular franchises of all time, Johansson has done quite well at keeping her personal life out of the spotlight. She even managed to keep her 2020 "intimate" wedding to "SNL" star Colin Jost under wraps, and used the Instagram account for Meals on Wheels to announce it while asking for donations. While Johansson and Jost clearly wanted to use the attention for a good cause, Johansson herself doesn't have any social media for any such announcement. And it appears to be a choice the star made some time ago.
Scarlett Johansson thinks social media is a 'strange phenomenon'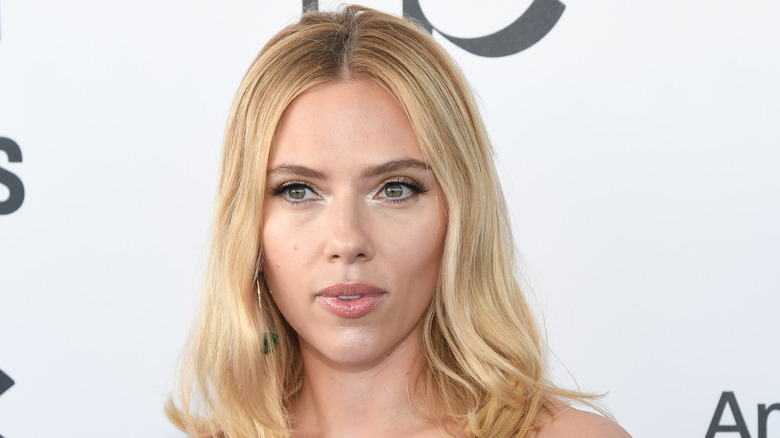 Kevin Mazur/Getty Images
Scarlett Johansson has chosen to stay off social media, despite its popularity. The "Lucy" star first spoke about her decision in 2011, telling Interview Magazine, " I don't have a Facebook or a Twitter account, and I don't know how I feel about this idea of, 'Now, I'm eating dinner, and I want everyone to know that I'm having dinner at this time....' That, to me, is a very strange phenomenon." She continued, "I can't think of anything I'd rather do less than have to continuously share details of my everyday life," adding that she "rather that people had less access to my personal life."
Years later, in a 2019 episode of "The Hot Ones," host Sean Evans talked with Johansson about her lack of social media, and even asked if she knew what was going on in terms of memes and YouTube because of it. The actor replied, "I exist online sometimes, I guess," but admitted, "Memes and stuff like that probably take longer to get to me." She did add that her co-stars help her out, saying, "Sometimes, 'The Avengers' will clue me in on stuff too." 
And if you think you'll see more of Johansson because her husband Colin Jost has Instagram, think again. The comedian mainly posts about things relating to "SNL" or his book, "A Very Punchable Face." While it's hard to imagine a life without memes, it's clear that Johansson is doing fine without them.